---
// MARSCAPONE SR. RANCH //
When MANDARC gets back to the humble ranch, he reflects on his short-term occupancy.
He relocated to the ranch about a month ago, in hopes of keeping an eye on WENDY, an old acquaintance from his imprisonment in the lab at the hands of TRELAINE.
He's lost enthusiasm for the mission and has sunk himself into tweaking a DJ stand he lifted from a local basement.
MANDARC
(thinking) Theft, yes. But what isn't being used can't be missed.
During his prior regeneration session, he suffered from having to watch himself literally torn apart by his own hand.
He drags himself away from the comfort of the electronic music to the nearby computer.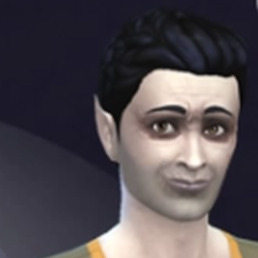 MANDARC//
AVAEL?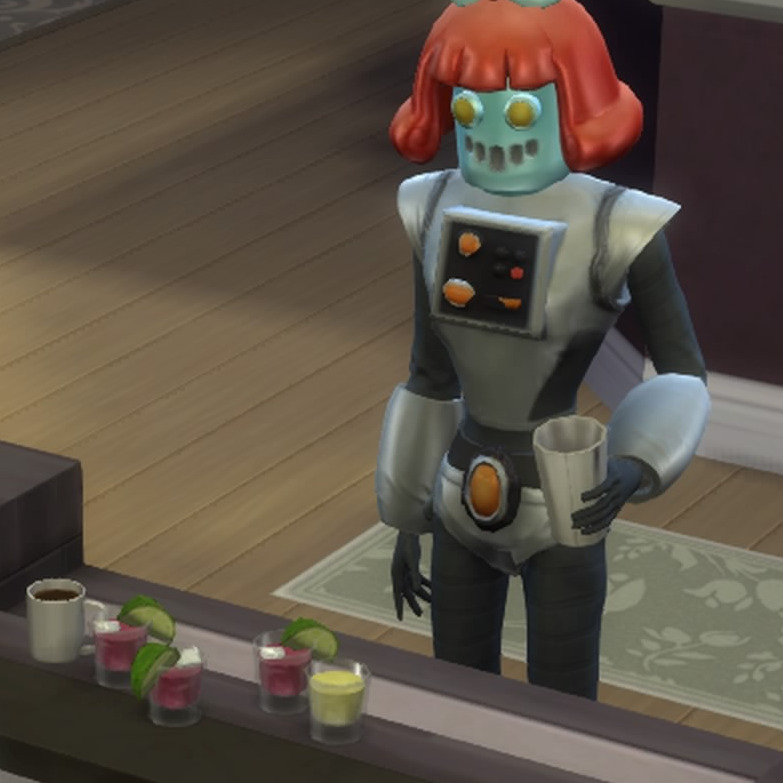 AVAEL//
Welcome Mandarc. Have a seat.
What troubles you?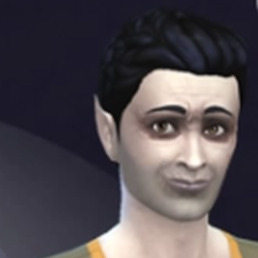 MANDARC//
Bad dreams.
I'm trying to access the Dream
but all I see are terrible things
that make me afraid
and wake m me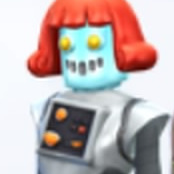 AVAEL//
I see.
Tell me about your recent adventure.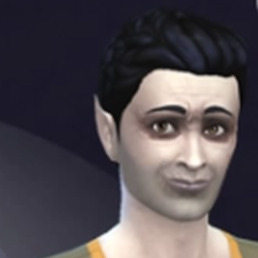 MANDARC//
I think I was thinking of trying to administer the cure to myself
but I was afraid of what would happen
I'm not like Kevin
I tore at my body, I was attempting to destroy myself
atom by atom
pain
fear
anger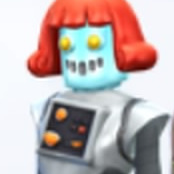 AVAEL//
You hate yourself. You fear yourself.
But you know this is all you have,
your greatest obstacle.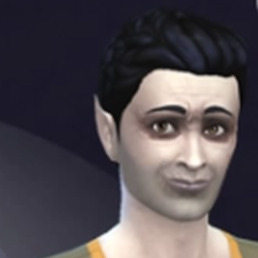 MANDARC//
I guess...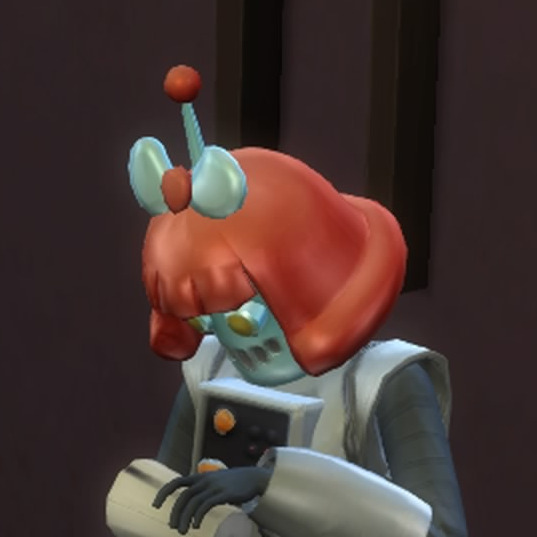 AVAEL//
Did you feel regret?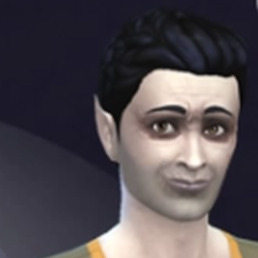 MANDARC//
I don't think so.
I was so intent, passionate
angry. I just kept going.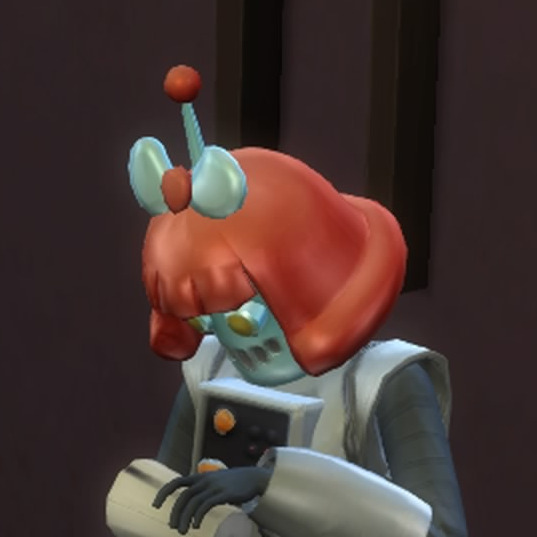 AVAEL//
But you felt you would never die.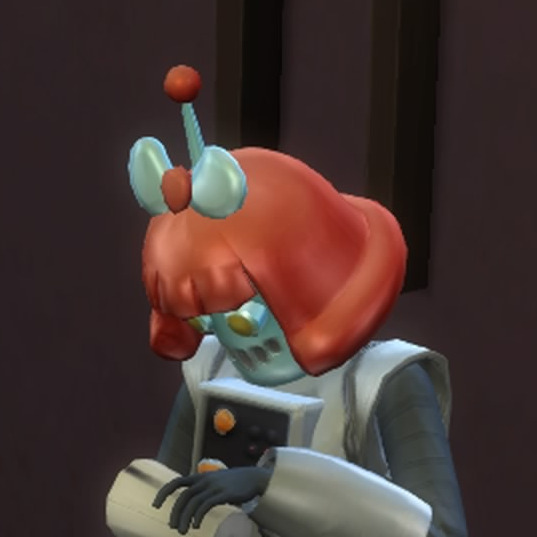 AVAEL//
Knew this body is your prison.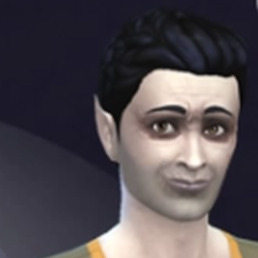 MANDARC//
but i felt i had to die eventually
if I just kept going, soon,
there would be nothing left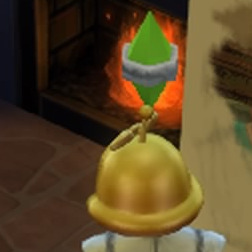 AVAEL//
But you felt despondent when you found out
our kind cannot die that way

AVAEL//
I too, thought the fire would be my end.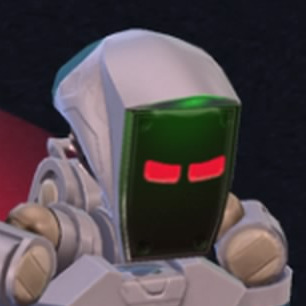 AVAEL//
Instead I just kept waking up somewhere else.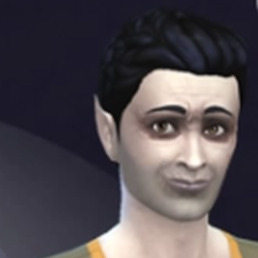 MANDARC//
that's my biggest irritation, too, I suppose.
I want to dream, to be in the Dream
but the fear keeps forcing me out.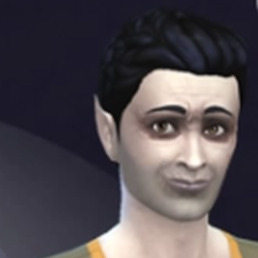 MANDARC//
I just keep waking up.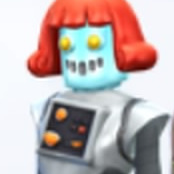 AVAEL//
I shouldn't even mention him, but
One of the most famous vampires required the soil of his homeland to sleep.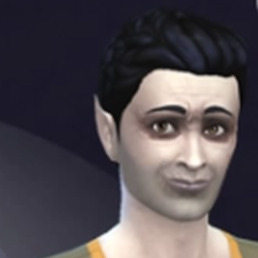 MANDARC//
Dracula? Yeah, i read that too.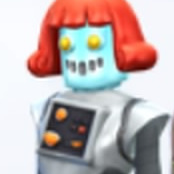 AVAEL//
But you don't have a homeland, do you?
You're a created being.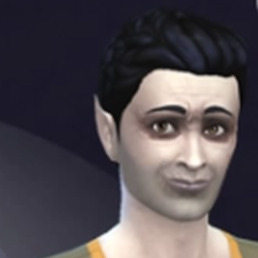 MANDARC//
That's... not exactly true.
I was a child once.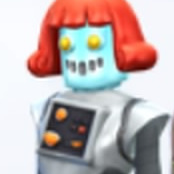 AVAEL//
I didn't know that.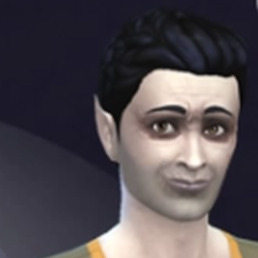 MANDARC//
I don't remember much of it before McCoy brought me out of it
but
I don't think they were my real parents.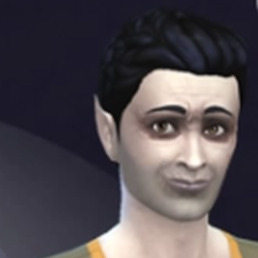 MANDARC//
So I don't know about the dirt of my homeland.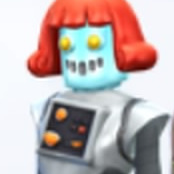 AVAEL//
You've been getting along well with Straud.
Perhaps you simply need to return there.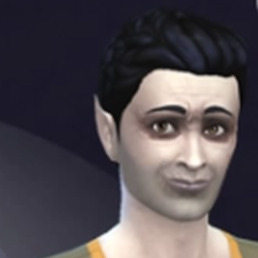 MANDARC//
He sent me away to spy on Wendy.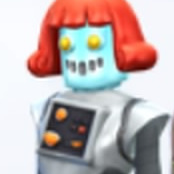 AVAEL//
Ah.
McCoy's 'daughter'.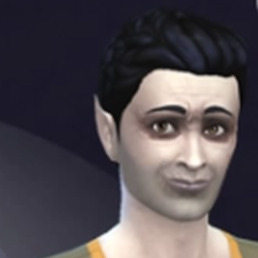 MANDARC//
I thought I loved her, once.
But she's not the same.
the Professor called her a flesh golem.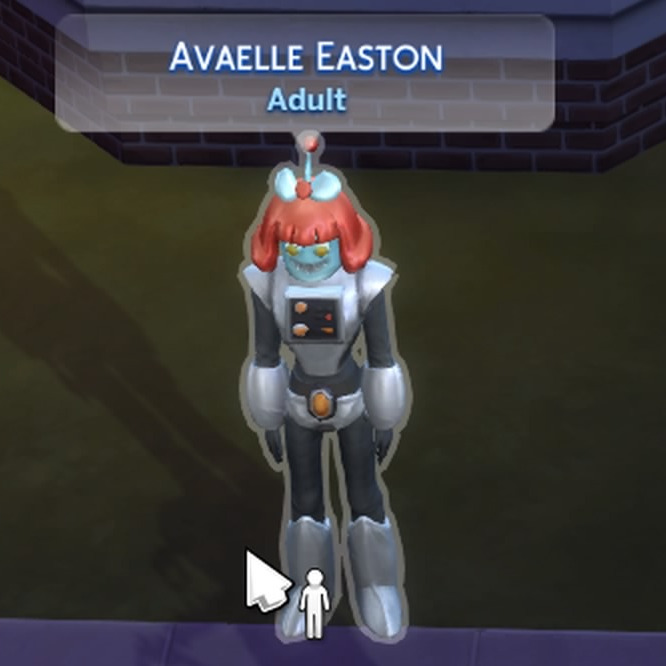 AVAEL//
Yes.
The Doctor is cold.
He doesn't regard life as having the same ephemeral quality as we do.
Something that can be switched off and on as he pleases.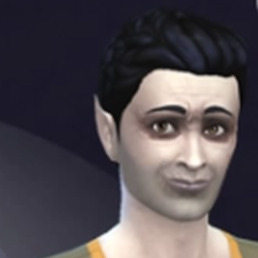 MANDARC//
Do you want revenge?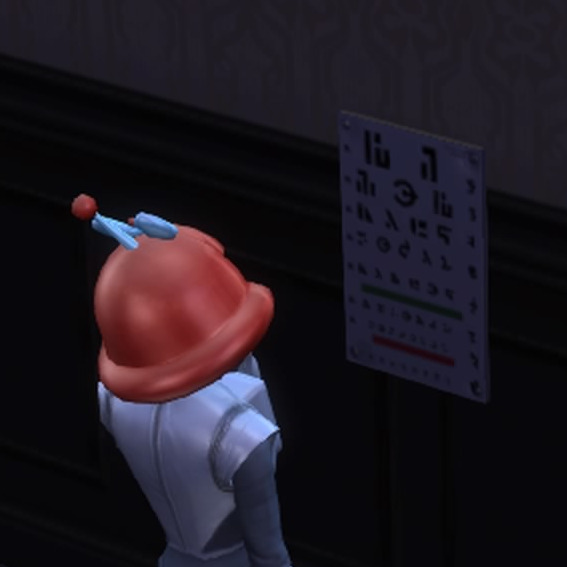 AVAEL//
I don't know. I don't think so.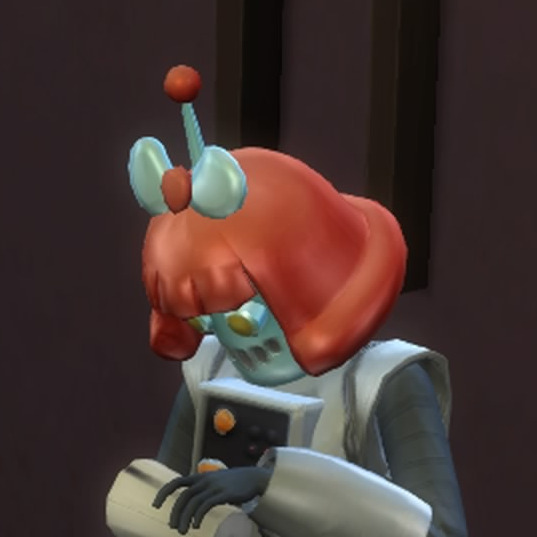 AVAEL//
I've been waking up for two-hundred years and I still don't know what I want.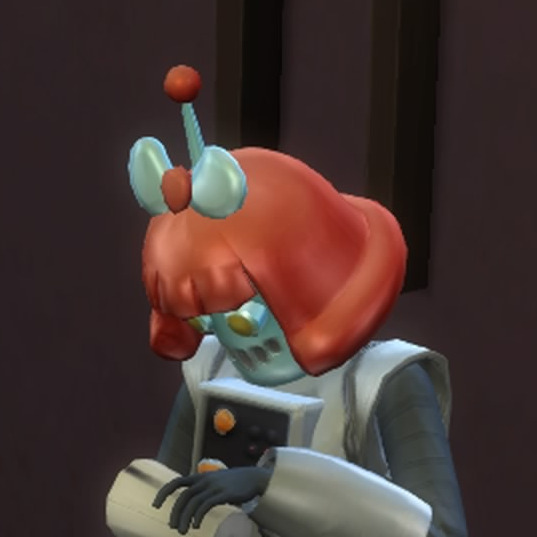 AVAEL//
I want to forget what I was.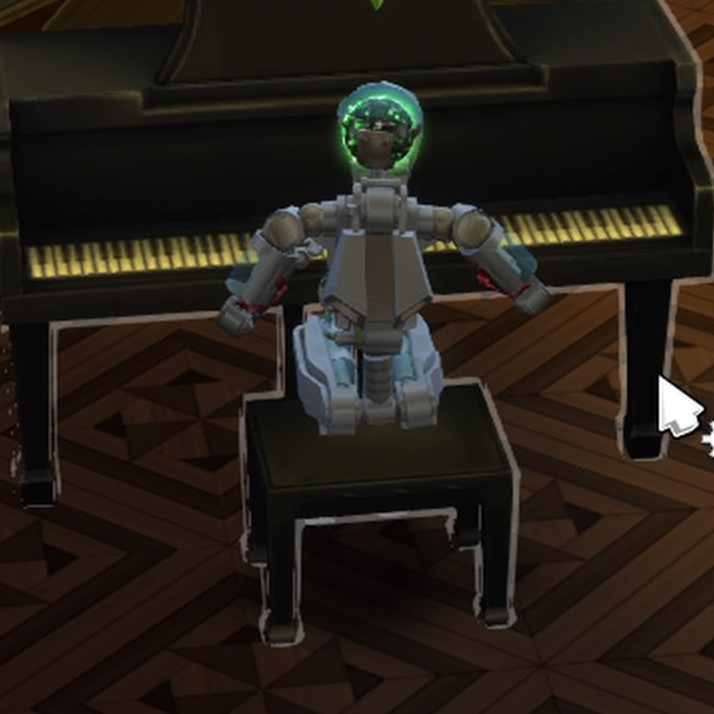 AVAEL//
And become what I am.

AVAEL//
They put it in our name.
'Servo'.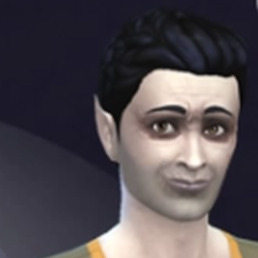 MANDARC//
But you're not a 'servo'.
You're a vampress.

AVAEL//
Thank you, Mandarc.
For thinking of me like that.
---
MYRTLE
MANDARC! I'M HOME!
The witch has a habit of announcing loudly to the entire house that she's arrived at the domicile. MANDARC is unsure of what he thinks of this.
He climbs up the ladder and greets her in the living room.
She smells faintly of alcohol.
MANDARC
ARE YOU… OKAY?
MYRTLE
NEVER BETTER!
MANDARC
WERE YOU OUT… DRINKING?
MANDARC has never been drunk in his life.
MYRTLE
I THOUGHT YOU AND THE BOYS HAD TAKEN TO CALLING IT JUICE!
MANDARC
WE… UH…
MYRTLE
I WAS OUT TRYING TO MAKE SOME NEW FRIENDS!
IMAGINE…
ME!
TAKING ON A NEW PUPIL.
AT MY RIPE OLD AGE!
MYRTLE is unsteady on her feet. MANDARC reaches out and catches her to prevent her from falling.
MANDARC
YOU'RE… NOT ALL THAT OLD.
MYRTLE
PSH! ENOUGH OF THE FLIRTATIONS!
I'M PRACTICALLY ANCIENT!
EVEN YOU CAN SEE THAT.
MANDARC helps MYRTLE recline on the couch.
MANDARC
HASN'T KEVIN BEEN MAKING PROGRESS?
He refers to the research the MARSCAPONES have been doing on the potion of immortality.
MYRTLE
PAH! SNAKE OILS, ALL OF THEM.
THAT OLD WARLOCK CAN'T TAKE THE AGE FROM THESE OLD BONES.
MANDARC
(thinking) 'That old warlock'?
He's never heard MYRTLE use such a term to refer to KEVIN.
MANDARC
YOU'LL…
But his voice trails off. He has no comfort to offer the aged, least of all an elderly spellcaster, whose promise of eternal life is conditional. MYRTLE's despair is infectious.
---