---
// MARSCAPONE SUMMER HOME //
CEDRIC eyes KEVIN providing a demonstration to LUCIA from the front porch. He summons a number of fireballs and extinguishes them. At this point, LUCIA has refrained from trying to summon her own.
KEVIN seems at ease, summoning fireballs to rival the size of the fire. The pair continue talking, but CEDRIC notes a change in the conversation when the mood turns personal.
LUCIA
YOU MEAN, VAMPIRES CAN'T FEEL WARMTH?
KEVIN
'FEEL' IS THE KEY TERM THERE. I COULD SENSE THE WARMTH, ALTHOUGH IT WAS DIFFICULT TO KNOW WHICH OF MY SENSES GAVE ME THE INFORMATION.
I COULD SEE THE LIGHT, GLEAN THE HUE, HEAR A CRACKLE AND I'D KNOW SOMETHING'S HOT OR COLD.
I WAS A CHILD, ONCE, SO I HAD FEAR OF HEAT AND COLD.
ONCE WE GET OLDER, IT'S HARD TO KNOW WHAT'S SENSE AND WHAT'S KNOWLEDGE.
BUT THE FEELING OF WARMTH, YES, ELUDED ME.
I COULD SMELL IT, KNOW A FLAME WAS THERE.
BUT THE COMFORT OF RADIATION…
GONE.
CEDRIC steps up toward their position, silently, severely.
CEDRIC
NO, WE DON'T FEEL IN THE WAY YOU DO.
BUT THAT'S OF NO MATTER TO YOU.
CEDRIC is extremely wary of those who show interest in matters that concern the walking undead.
What had been a cordial conversation shifts tone with CEDRIC's interjection. It is clear that he does not intend to entertain idle curiosities of the young.
CEDRIC
JOY, HAPPINESS, CHAOS.
YOU KNOW MORE THAN YOU SHOULD ABOUT OUR KIND.
DO NOT LOOK TO AGE YOURSELF PREMATURELY.
CEDRIC decides to change topic.
CEDRIC
I MADE A PROMISE THAT I'D HELP GET ROXANNE SET UP TONIGHT.
IF YOU'RE IN THE MIDDLE OF SOMETHING, I CAN FIND MY OWN WAY THERE.

VINCENT//
Do not lose the progress we've made so far.
KEVIN summons another fireball between his hands, a small one, the size of a baseball, and pushes it toward the fire, where it ignites and flares upon contact with the natural flame.
He focuses entirely on what he's doing, refusing eye contact with LUCIA.
KEVIN
NIGHT IS A GOOD TIME TO MAKE PROGRESS.
LUCIA, WE HAVE WORK TO DO.
LUCIA is silent.
CEDRIC
GOOD LUCK, KIDS.
CEDRIC disappears into the house to check the Net one more time before he heads out.
---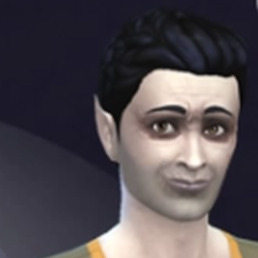 MANDARC//
Professor?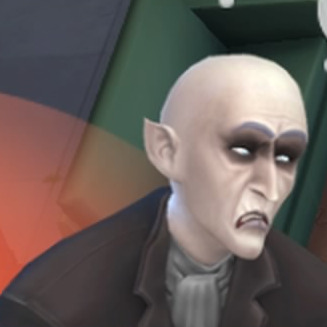 VLAD//
Mandarc. Please excuse my poor temperament.
It's been a long few days.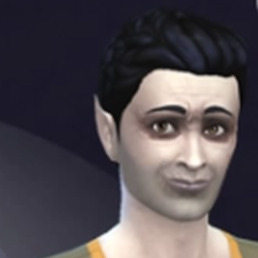 MANDARC//
I...
As you know, I've been trying to access the Dream
but...
I've been having worsening nightmares
very bad things.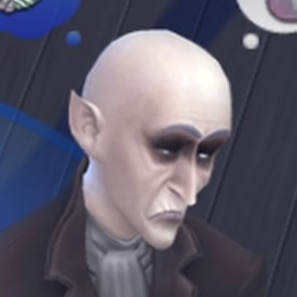 VLAD//
That's not what the Dream is supposed to be.
...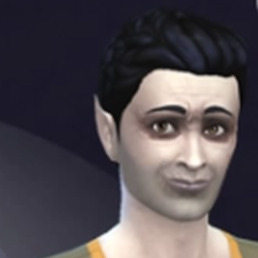 MANDARC//
Last night, I dreamt I was trying to tear my body apart.
To kill myself, but to literally shred my corporeal form
it was frightening.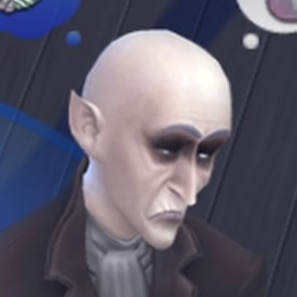 VLAD//
The Mother... is in extreme pain.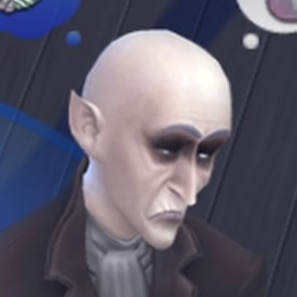 VLAD//
I suspect you're exceptionally sensitive to it.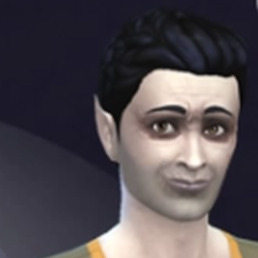 MANDARC//
maybe I was thinking about the cure
I haven't seen Wendy in a week
and seeing Bobbie always brings back uncomfortable memories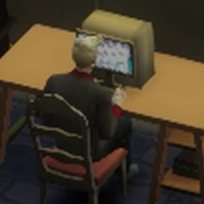 CEDRIC//
try not to be scared
Although easier said than done.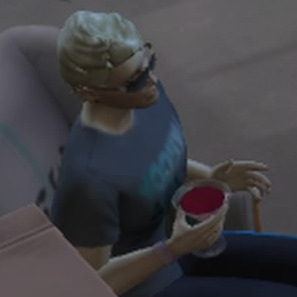 CEDRIC//
I'm meeting with Roxanne tonight.
Meet with us.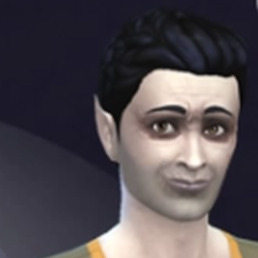 MANDARC//
I haven't been there before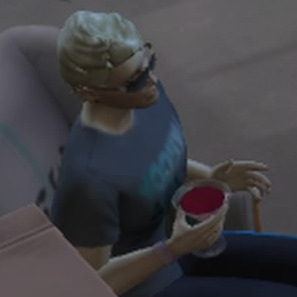 CEDRIC//
She's a good one.
I like her, Vlad.
Come.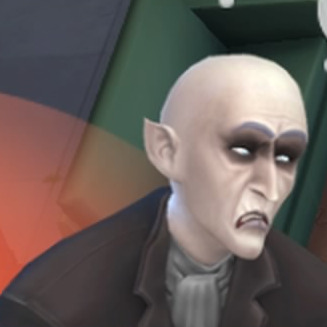 VLAD//
go.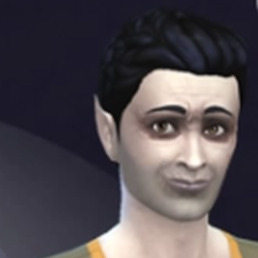 MANDARC//
Fine. I'll get around.
---
When CEDRIC arrives at ROXANNE's townhouse, the sky is midnight darkened. He rematerializes from his mist form and immediately checks that his keys are still in his pocket.
They are.
CEDRIC
(thinking) Magic is… everywhere.
He thinks back to his attempt at intimidation with LUCIA and feels a twinge of confusion. No, he can't conjure fireballs but ever since his fellowship with Straud began, he's suspended his sense of disbelief. Anything is possible… unless of course, it's not.
Behind him, he hears a bat's characteristic squeak. MANDARC, too, takes his human form. He wears his fur-lined jacket CEDRIC associates with his stay at the Straud Mansion.
They have been standing there only a minute when a dog begins to bark.
MANDARC's eyes widen.
MANDARC
SHE HAS… A DOG?
CEDRIC
YEAH – YOU DIDN'T KNOW?
The door opens before they have a chance to knock. ROXANNE SCHWARTZ stands there, looking haggard and tired.
ROXANNE
COME IN.
The dog approaches the men as they enter the house and begins to give them a vigorous sniff-down. His tail swings back and forth at an uneven tempo as he encounters the foreign scents.
MANDARC
HEY BOY…
MANDARC bends down to pet the dog, kneeling cautiously. The worries of his nightmare seem to melt away as he sinks his fingers into the dog's waxy fur.
ROXANNE
THIS IS EDWARD. HE'S SOME KIND OF POODLE MUTT.
MANDARC continues to pet the dog.
MANDARC
YOU'RE A GOOD BOY, AREN'T YOU?
EDWARD licks MANDARC's face.
ROXANNE
HAH, YEAH, HE DOES THAT. SORRY.
MANDARC
(between lickings) OH, IT'S OKAY. I…
CEDRIC interrupts.
CEDRIC
MANDARC'S EX STOLE HIS DOG.
ROXANNE
WHAT?! THAT'S LOW.
CEDRIC
YEAH. IT IS.
SHE'S NOT WELCOME IN OUR CIRCLE ANYMORE.
MANDARC is still kneeling.
MANDARC
(to the dog) HIS NAME WAS DEXX. IS DEXX. A SKINNY MUTT. NOT FUZZY LIKE YOU ARE. WHAT A COAT!
There is a moment where the group feels warmed by the comraderie between MANDARC, EDWARD.
MANDARC stands, trying to pull his attention from the dog. But EDWARD won't have it and keeps seeking affection.
CEDRIC almost smiles.
CEDRIC
WELL THE SECRET TO THE (w)INTRANET IS PRETTY SIMPLE ONCE WE GET GOING. WHERE'S YOUR COMPUTER?
ROXANNE
UPSTAIRS.
I HOPE IT'S NOT TOO HARD, NEVER BEEN ONE FOR COMPUTERS.
The group go upstairs. A number of cobwebs dot the upper corners of the room. How long has Roxanne lived here?
CEDRIC inserts a USB stick into the computer and boots from it. He opens up the desktop folders and introduces her to a number of background utilities that perform various tasks, including masking IP, taking over the host computer, and lastly, accessing the social boards.
He looks around the desk. The computer is a mix of old and new.
CEDRIC
YOU GOT A WEBCAM?
WE USUALLY USE FACIAL RECOGNITION FOR BASIC SOCIALS.
ROXANNE
NO… NEVER NEEDED ONE.
CEDRIC
WELL, WE'LL GET YOU HOOKED UP.
THIS ONE CAN BE YOU FOR NOW.
GO AHEAD, SEND A PUBLIC MESSAGE LETTING EVERYONE KNOW YOU'RE HERE.

ROXANNE//
Hi everyone
CEDRIC
MESSAGES HERE ARE SENT IN REAL TIME, SOMETIMES YOU'LL HEAR IMMEDIATELY, SOMETIMES YOU WON'T.
SOME OF US HAVE ACCESS THROUGH OUR PHONES, BUT IT'S A CERTAIN SECURITY RISK SO I DON'T LIKE TO GIVE ADDITIONAL ACCESS IF I DON'T HAVE TO.
ROXANNE
MAKES SENSE.
CEDRIC
THESE BOARDS ARE STILL A WORK IN PROGRESS AND I'M NOT EXACTLY A MASTER PROGRAMMER SO I'M ALWAYS MAKING IMPROVEMENTS.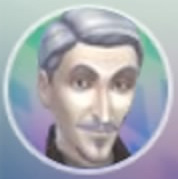 STRAUD//
Nice to see you, Roxanne.
CEDRIC
OF COURSE THERE'S A FACE YOU RECOGNIZE.
I'LL SEND A MESSAGE AS WELL SO YOU CAN SEE THE TIME DELAY.
CEDRIC removes his cellphone from his pocket and begins typing intently.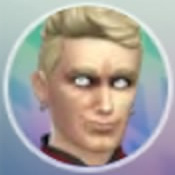 CEDRIC//
Welcome to the fold.
CEDRIC
NOW JUST BE MINDFUL THAT ANYTHING CAN BE COMPROMISED AND NOTHING IS SAFE. THINK OF IT LIKE A TELEGRAM SYSTEM. WHO KNOWS WHO MIGHT READ YOUR MESSAGE IN THE MIDDLE.
I TRY TO KEEP IT SAFE, AND THINGS ARE GETTING BETTER, BUT…
IT TOOK ME MONTHS TO EVICT MANDARC'S EX.
AND SHE WAS USING SOME PROGRAMS OF HER OWN TO DISGUISE HER LURKING, OR SO I SUSPECT.
TRY NOT TO USE IT ON A PUBLIC COMPUTER UNLESS YOU ABSOLUTELY HAVE TO.
BESIDES, THERE'S ALWAYS PEOPLE COMING UP BEHIND YOU AND SPYING OVER YOUR SHOULDER.
At this point, CEDRIC, ROXANNE are alone in the room. MANDARC has left to lavish more attention upon EDWARD.

MANDARC//
Welcome to the Net
---