---
// VATORE MANSION //
Standing on the steps of his childhood home in Jamaica Estates is the young vampire CALEB VATORE.
After his sister left with the strange vampire QUARQ without so much as an annoucement – one night away became two, became three… – CALEB was filled with rage. He seethed and ran away, traveling from couch to couch carrying only the barest of essentials.
But all welcomes had begun to wear thin.
Even his correspondence with the Moon Priestess had begun to slow. CALEB despaired.
Until one day, a terse message had rung upon his phone.
---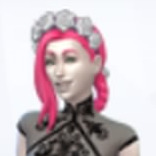 RINI//
Gather what remains of your family
and return home.

CALEB//
my sister is mia
I don't know where she is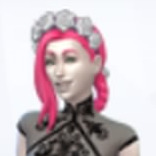 RINI//
Not her then.
Go. Home.
---
And that was that.
CALEB had long-ago encountered the legend of the Moon Priestess in a picture book he'd found filed away in his father's things. He was enchanted by the tale, fixated with the tale of a young woman who lived in the Moon and would someday descend to Earth and slay the evil-doers.
One night, one of the last true Dreams before his Curse took hold, he met the shining woman in his sleep.
Never again was he the same.
---
Two weeks he's been living out of boxes.
CALEB pitters out a few notes at his father's white piano. In his readmittance to the family homestead, he's decided to take up residence in his father's old room, quiet since his death.
CALEB
(thinking) I wish he'd taught me to play…
He sighs.
NO TIME LIKE THE PRESENT.
He pulls his cellphone from inside his breast pocket.

CALEB//
I've returned home.
I brought all the family I could find.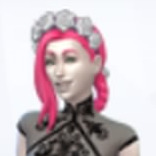 RINI//
Good.
Hope you're settling in well.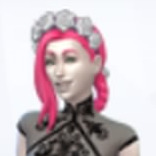 RINI//
I've missed you.
I'd like to come over but first I have to ask one thing of you.

CALEB//
Anything.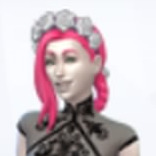 RINI//
...
See you soon.
CALEB goes downstairs to wait by the door.
The corners of the floor are dusty; he's been too lazy to clean since returning home.
He fiddles with a chess set, admiring the hand-carved pieces.
CALEB
(thinking) More of Father's work…
The whirr of a car rushes by, drawing CALEB's attention.
But it couldn't be the Moon Priestess.
CALEB
(thinking) She's a shapeshifter.
Suddenly, his phone buzzes to life. The sort of repetitive, impatient buzzing of multiple messages coming in at once, as if after a lapse of connectivity.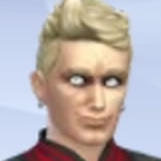 CEDRIC//
hey man
Sorry we haven't been keeping up
hope you're doing okay
as you know i left the fruit business
after makoa took over shit just dried up
nothin nada nowhere
i'm so glad i didn't sell you a dud
i woulda felt so bad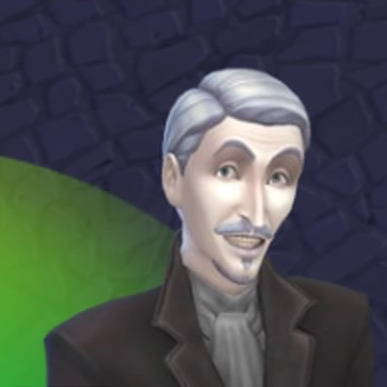 STRAUD//
Caleb.
I heard through the grapevine that you've returned home.
Your father would be so proud.
I haven't seen your sister around and I had hoped she wouldn't let the house fall into disrepair.
I had such high hopes for her.
She has left so much upon your shoulders.
A sharp rapping on the door. He rises from his seat and steps toward the door when the phone buzzes one more time.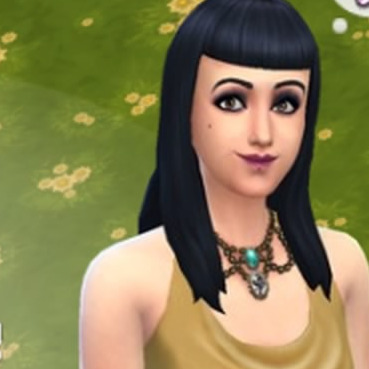 LILITH//
Have you talked to Joelle?
KNOCK KNOCK KNOCK
And CALEB silences his phone and slips it back into his pocket.
When the door swings open, standing in front of him is a thin woman, just shorter than he, with bright pink hair. Part of it is separated into braids ornamented with hanging circles.
TRENTE
VATORE. IT'S SO GOOD TO SEE YOU.
CALEB is on edge from the messages he's hidden in his pocket.
He stammers a bit. He hasn't seen the Moon Priestess in months.
CALEB
PLEASE, COME IN.
The entryway is barren save a modest wooden table adorned with an oil lamp.
TRENTE
I LIKE WHAT YOU'VE DONE WITH THE PLACE.
CALEB closes the door behind her; the dull illumination from the cloudy day is obscured by the heavy door.
TRENTE stands awkwardly in the doorway, maintaining an arm's length from CALEB.
CALEB
WELL I'M STILL UNPACKING…
TRENTE
I WAS POURING OVER THE PUBLIC RECORDS AND APPARENTLY THERE WAS A BID IN FOR THIS PLACE TO BE REPOSSESSED UNDER CAUSE OF ABANDONMENT.
A NUMBER OF SIGNATURES COLLECTED UNDER A PETITION FOR A NEW VETERINARY OFFICE IN THE AREA.
WHAT A JOKE.
CALEB
THEY CAN DO THAT?
TRENTE scoffs.
TRENTE
THEY CAN DO WHATEVER THEY WANT. DOESN'T MAKE IT MEAN ANYTHING.
I WANTED TO MAKE SURE YOU WERE PRESENT IN THE SPACE.
IT WOULD BE A PITY TO SEE YOUR FATHER'S HOME TURNED INTO SOME COMMERCIAL TRASH HEAP.
CALEB
I WASN'T GONE ALL THAT –
TRENTE
THE MAGGOTS ARE QUICK TO JUMP UPON THE FLESH.
BUT ON TO HAPPIER THINGS.
CALEB waits for the woman to speak, still struck by her reappearance.
THAT FAVOR I ASKED OF YOU. WELL, IT'S BECOME TWO THINGS.
FIRST, I MUST ASK YOU –
YOU AREN'T STILL CALLING ME RINI, ARE YOU?
CALEB
I…
TRENTE
I'M SORRY TO BE SO NOSY…
She raises her hand to fiddle with one of her braids.
BUT THE LAST TIME WE WERE TOGETHER, I NOTICED – ON YOUR PHONE – YOU'D PROGRAMMED ME IN AS RINI.
COULD YOU CHANGE THAT?
CALEB pauses, apologetic.
IT'S NOT MUCH, REALLY… I KNOW THAT WAS YOUR FATHER'S NAME FOR ME, BUT… I'D PREFER IF YOU USED MY NAME. MY REAL NAME. THE ONE MY MOTHER GAVE TO ME.
CALEB retreives the phone from his pocket, a rush of shame overcoming him as he fears the population of messages from STRAUD's followers.
But the phone has been silent.
He quickly presses into his contacts directory and scrolls down to the entry for the Moon Priestess.
TRENTE looks over his shoulder.
TRENTE
AND PLEASE, LET ME GIVE YOU A NEW PICTURE OF MYSELF.
I AM NOT A GIRL. I NO LONGER WEAR FLOWERS IN MY HAIR.
IT'S A LOVELY SHOT BUT…
She removes from her pocket her own cellphone and punches into it furiously.

TRENTE//
This one is much better.
A silence falls over the room after the task is complete.
TRENTE
AGAIN I'M SORRY FOR BEING SO NOSY.
I JUST… NAMES…
CALEB replaces the phone into his jacket.
CALEB
PLEASE. DON'T WORRY ABOUT IT.
I'M SORRY I WAS USING A NAME …
Her expression softens, trying to offer assurance to the young man.
TRENTE
IT WAS A WONDERFUL NAME. BUT THAT'S EXACTLY WHAT IT WAS.
'WAS'.
The pair look into each other's eyes for a moment, the greeting beginning to fade into comraderie.
NOW PLEASE. MY SECOND REQUEST.
YOUR FAMILY. YOU BROUGHT THEM TO THIS PLACE WITH YOU?
CALEB
I DON'T HAVE MUCH FAMILY TO SPEAK OF…
His eyes wander in embarrassment toward the floor.
MY COUSIN WAS SLEEPING ON HER FRIEND'S COUCH.
SHE WANTED TO BRING ALONG HER GREAT AUNT – OR AT LEAST –
SHE CALLED HER A GREAT AUNT. BUT I THINK SHE MIGHT HAVE MARRIED IN OR SOMETHING – FATHER HAD NO RECORD –
TRENTE
OH THAT IS WONDERFUL. IT IS GOOD TO HEAR YOU WON'T BE ALONE IN THIS HOUSE.
WHERE ARE THEY NOW? UPSTAIRS?
CALEB
THEY HAVEN'T BEEN OUT OF THEIR ROOMS ALL DAY. I SUPPOSE THAT'S WHERE THEY ARE.
TRENTE removes her shoes, sliding them underneath the foyer table.
CAN I OFFER YOU A DRINK?
TRENTE
OF COURSE. I WOULD LOVE A LITTLE SOMETHING.
The two walk through the sparse hallway into the kitchen. A pair of barstools oppose a black countertop.
The kitchen is slightly untidy; a number of glasses sit adjacent to the sink.
CALEB removes a small purple fruit from a basket beneath the bar. He cuts it into quarters, removing the pit and setting it aside.
He has a press in hand when TRENTE's cellphone buzzes loudly. He continues to prepare the beverage while she scrolls over the phone, her expression darkening.
CALEB tries to feign at normalcy by remaining silent. But his curiosity overtakes him when she grimaces at the words on the screen.
CALEB
IS SOMETHING… WRONG?
She doesn't respond for a moment, engrossed in her device.
But then she puts it face down upon the bar.
Her eyes are closed when she begins to speak, but seeks eye contact as she continues.
TRENTE
YES… UNFORTUNATELY.
I CAN'T STAY WITH YOU. I NEED TO LEAVE.
BUT BEFORE I GO…
CALEB
YES?
TRENTE
PLEASE. WATCH OUT FOR YOUR COUSIN.
I JUST GET THIS FEELING… THAT…
SHE WANTS YOU.
COUSINS CAN BE DISGUSTING IN THAT WAY.
She picks up the phone from the marble.
CALEB
WHAT? JOELLE?
TRENTE
YES. JOELLE.
SHE LOVED YOUR FATHER. THAT'S WHY SHE ELECTED TO COME WITH YOU.
ANYONE IN HER POSITION WOULD AIM TO TAKE ADVANTAGE OF YOU.
CALEB has stopped squeezing the fruit.
THAT GLASS BACK THERE – HERS?
He looks behind him, the collection of glasses each hazy with the remains of fruit pulp.
CALEB
WE DID TALK OVER A FEW DRINKS…
TRENTE
THERE IS NO SUCH THING AS AN INNOCENT DRINK.
IF SHE COMES NEAR YOU, PROTECT YOURSELF.
DO WHAT YOUR FATHER WOULD HAVE DONE.
CALEB
MY … FATHER?
TRENTE
SHE'S YOUR COUSIN!
STAKE HER THROUGH THE HEART.
USE YOUR FATHER'S STOCK, I'M SURE THEY'RE HIDDEN SOMEWHERE IN THIS HOUSE…
RUN THE HEARTWOOD TO THE SOURCE.
BE SAFE, CALEB.
TRENTE disappears from the kitchen. CALEB hears the slam of the front door and she has gone from the house.
---