---
// STRAUD MANSION //
STRAUD
LAST NIGHT, I HAD A DREAM THAT I BUTCHERED YOUR DOG, MANDARC.
BUT HE WAS MADE OF ICE CREAM SO I DIDN'T FEAR THE WRATH OF THE AUTHORITIES.
BUT IT ALL FELT SO STRANGE; WHY SHOULD IT MATTER IF IT WAS A DOG OR A PERSON?
MANDARC
YOU SAID THE DOG WAS MADE OF ICE CREAM; IT MELTED.
STRAUD
WE WERE IN A FOREST.
MANDARC
AND YET YOU FELT THE ALL-SEEING WAS EVERYWHERE.
---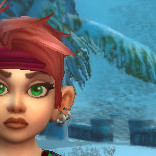 PIDGE-ADMIN//
open chat @08:04 PM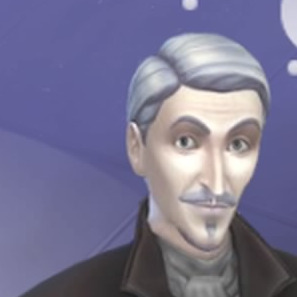 STRAUD//
Cedric. It's time for me to make my weekly delivery to the twins.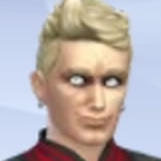 CEDRIC//
If you're indisposed, I can do it. They get eight plasma packs each?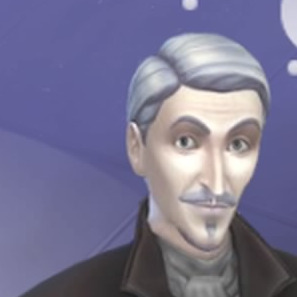 STRAUD//
They've moved up to nines.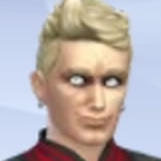 CEDRIC//
Geez. What fatties.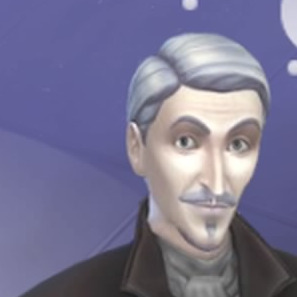 STRAUD//
Now now Cedric; that's not nice.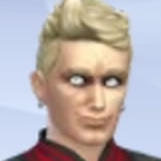 CEDRIC//
It's not my fault they're such gluttons. Their mother wore a size four.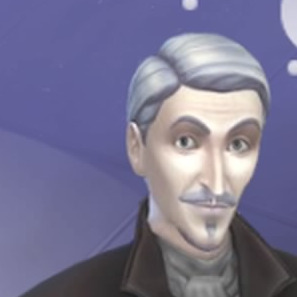 STRAUD//
Yeah, well, if we were all only so blessed.
The glass slipper is fragile.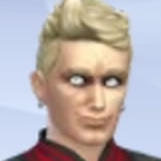 CEDRIC//
Yeah, yeah. I just hate the nines. They really stink.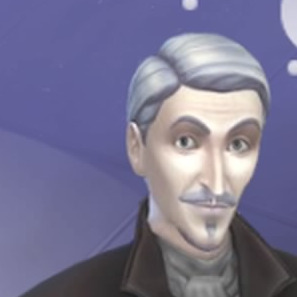 STRAUD//
Don't lift it to the nose.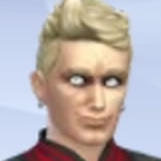 CEDRIC//
Easy for you to say.
You invented the things.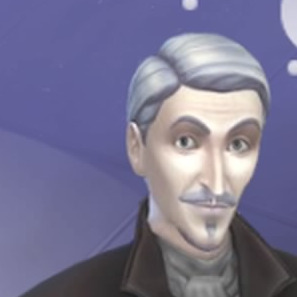 STRAUD//
My labeling system is clear and concise.
It's not my fault you tend toward curiosity.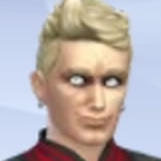 CEDRIC//
Your handwriting leaves a little to be desired, old man.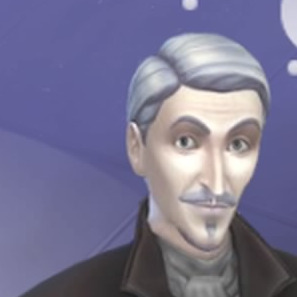 STRAUD//
I have a quiver.
You could always use glasses.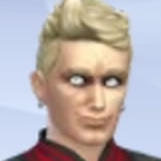 CEDRIC//
What, and take on the poindexter look? Yeah, no. I don't think so.
I gave you a typewriter. I can't quite fathom why you refuse to use it.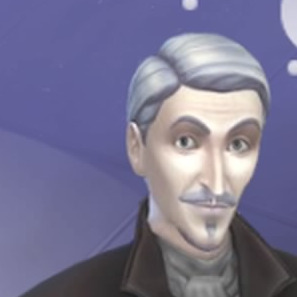 STRAUD//
It smells.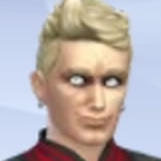 CEDRIC//
It smells?
Clean it.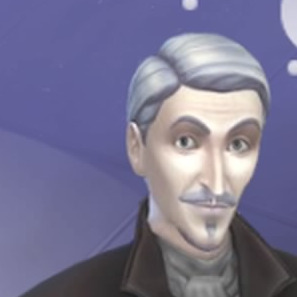 STRAUD//
And be forced to disassemble the machinery? Those sprockets are fragile, you know.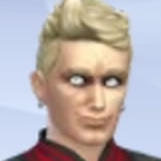 CEDRIC//
Fine. You dictate, and I'll type.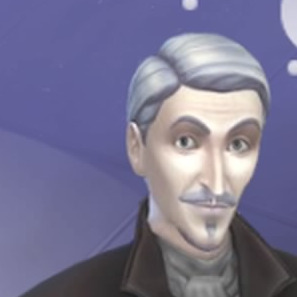 STRAUD//
You make too many typos.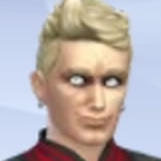 CEDRIC//
I resent that remark.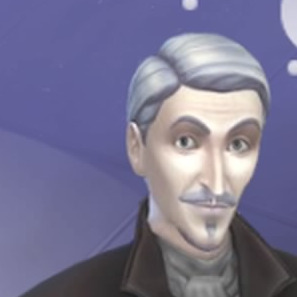 STRAUD//
You resemble that remark.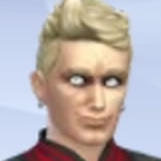 CEDRIC//
Take that back.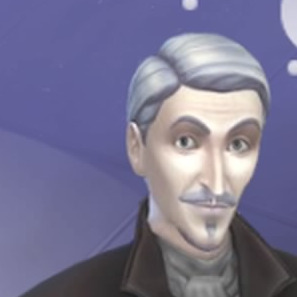 STRAUD//
No.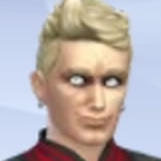 CEDRIC//
Take. It. Back.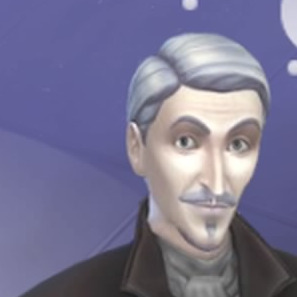 STRAUD//
No-o.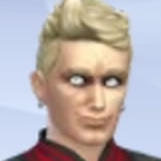 CEDRIC//
You are such an ass.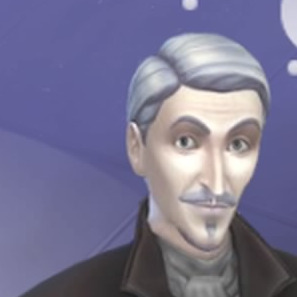 STRAUD//
Takes one to know one.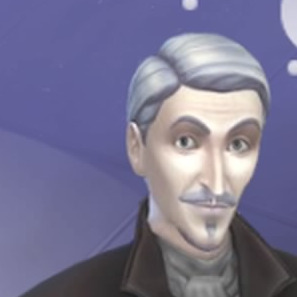 STRAUD//
Regardless, as fun as it is to banter with you, I need to tell the twins about what happened to their mother.
close chat @08:11 PM
---
// TOWER OF AZORA //
When I get to the Tower of Azora, the Oborovsky twins are engaging in their daily music lessons.
Ever since the electricity was cut off from their apartment, the girls have been obligated to look through their mother's records and perform recitation from heart.
I used to get roped in to provide accompaniment for them. It was VINCE's job before that.
I had, a few years back, got up the nerve to tell SVETLANA that I could no longer keep up with the youngins and that she should look into hiring someone else.
But, she didn't listen to me (I should have known better) and instead bought the children an electric keyboard.
The thing isn't strung with animal gut so it's jazzy and discordant. Jarring, to say the least.
I. Hate. The. Sound.
But I know the girls will rage at me if their practice is interrupted. They get into the "groove" and I have found I get the best results with them if I just wait until they finish.
I take a deep breath and settle in for the wait. The walls of their brownstone are thin and sadly, I can hear every note.
This one is one of my favorites, hope it's one of yours.
---
ESTHER
LIKE, I JUST CAN'T TAKE THIS KIND OF PRESSUH.
I MUST CONFESS ONE MORE LONELY ROAD
WOULD BE JUST A ROAD 2 LONG.
OPHELIA
WORTHLESS!
ESTHER
I JUST CAN'T ; I JUST CAN'T ;
I JUST CAN'T SEEM TO GET STARTED.
DON' 'AVE DA ART FOR LIFE IN THE FAST LANE
ALL THAT IS PAST 'N' GONE ~
OPHELIA
WORTHLESS!
WORTHLESS!
WORTHLESS!
ESTHER
I COME FROM KAY SEE MISSOURA
'N' I GOT MA KIX OUT ON ROUTE SID-EE-SIX
E'RY TRUCK STOP FROM BYOOT 2 M.O.
DYUU DYUU DYUU WORTHLESS!
OPHELIA
MOTOWN 2 OL'ALABAMA
FROM TEX-A-KANA 'N' EAT OF SAVANNA
FROM TAMPA 2 OLD KOKOMO
BOTH
WORTHLESS, WORTHLESS, WORTHLESS!
ESTHER
I ONCE RAN THE INDY FIVE-HUNDRED
I MUST CONFESS I'M IMPRESSED 'OW I DID IT.
I WONDA HOW CLOSE DAT I CAME.
[KSS!]
OPHELIA
NOW I GET A SINKIN' ZENZATION
I WAS DA TOP O'DA LINE, OUTTA SIGHT OUTTA MIND
SO MUCH FOR FORTUNE 'N' FAME!
BOTH
WORTHLESSSSS!
ESTHER
ONCE TOOK A TEXAN TO A WEDDIN' ~
ONCE TOOK A TEXAN TO A WEDDIN' ~
EE KEP' FORGETTIN 'IS LONELINESS, LEADEN
'IS DOUGHTS DURN TO 'OME AN RETURNED
OPHELIA
I TOOK A MAN TO A GRAVEYARD
I BEG YOUR PARDON IT'S QUITE HARD ENOUGH
JUS' LIVIN' WIT' DA STUFF I HAD LEARNED
BOTH
WORTHLESS!
ESTHER
ONCE TURNED A SURFER TO SUNSET
DERE WERE BIKINIS 'N' BUNS DERE WERE WEENIES
BELLINIE JUS' COULDN'T FORGET.
OPHELIA
PIKO LET'S GO UP TO ZUMA.
PIKO LET'S GO UP TO ZUMA!
FROM ZUMA TO YUMA DA ROOMA WAS
EYE HAD A HAND IN DA LAY OF THE LAND
BOTH
GIT UP 'N' GO HIT DA HI-WAY!
---
They take a moment to catch their breath.
OPHELIA
OMG ESTHER. THAT WAS A GOOD ONE.
ESTHER
YEAH, IT WAS PRETTY GOOD. IF ONLY U COULD SING.
OPHELIA
ME?! IT'S YOU THAT CAN'T SING.
ESTHER
AS IF! I'M TOTALLY THE TALENT IN THIS OUTFIT.
OPHELIA
YEAH FUCKING RIGHT. BUT WHATEVER. YOU KNOW. WHATEVER, LIKE, FLOATS UR FUCKIN' BOAT.
ESTHER
YEAH I'LL FLOAT YOUR FUCKIN' BOAT ALL RIGHT.
OPHELIA
BUT ANYHOOZ. THAT WAS PRETTY GOOD. U HUNGRY?
ESTHER
YEAH I'M FUCKIN' HUNGRY. I'M ALWAYS FUCKIN' HUNGRY, U KNO THAT.
WHERE'S CANDY?
OPHELIA
OMG I WANT SOME CANDY.
ESTHER
CANDY! CANDY BEHR! WHERE DA FUCK ARE U?
OPHELIA
O.M.F.G. YOU HAVE TO CALL HER ON THE PHONE, U STUPID.
ESTHER
I'M NOT STUPID. UR STUPID.
OPHELIA
FINE. I'LL GIVE HER A RING.
She removes her cellular telephone from its holster and presses in a long sequence of digits. Even from the hallway, I can hear each depression.
There's no use trying to go in now. Exhausted from their performance, I won't be able to get through to them until after they've satisfied their sugar fix.
I hide in a closet and wait for the End.
OPHELIA
IT'S GONNA BE, LIKE, FUCKIN' AGES UNTIL CANDY GETS HERE.
ESTHER
I KNOW. I THINK SHE WALKS.
OPHELIA
NO.
ESTHER
YEAH! SHE FUCKIN' WALKS.
OPHELIA
WHATEVER. AIN'T NOBODY GOT TIME FOR THAT.
ESTHER
I KNO, RITE?
OPHELIA
OK. SO. IT'S LIKE. 2:17. SO I THINK WE GOT TIME FOR ONE MORE.
ESTHER
ISN'T VLAD SUPPOSED TO BE COMING OVER WITH HIS STUFF?
OPHELIA
YEAH, I THINK SO. IT IS SATURDAY. BUT HE'S, LIKE, ALWAYS LATE.
ESTHER
SERIOUSLY.
OPHELIA
WELL, LIKE. U KNO HOW U GET TO KARNEGIE HALL. PRACTICE PRACTICE PRACTICE.
ESTHER
UGH! YOU ARE SUCH A GOOBER!
OPHELIA
HEE HEE LOLZ.
ESTHER
FINE. SINCE WE'RE WAITIN' ON THE 'SPERG' ~
OPHELIA
GURL!
ESTHER
U THINKIN' WHAT I'M THINKIN'?
BOTH
TOTALLY!
ESTHER
WE GOTTA GET OUT THE PHONOGRAPH.
OPHELIA
NO WE DON'T.
ESTHER
YEAH WE DO! IT'S, LIKE, JUST NOT THE SAME WITHOUT THE BACKUP SINGERS.
OPHELIA
SIGH. I GUESS U'RE RIGHT.
The girls pull out the electric. It's a recording… of me. Playing the pipe organ.
The pair sing the song in the same time, best they are capable.
---
WATCH YOURSELF; DON'T FALL OFF OF THE SHELF
U MUST BE DA NU BOYZ IN TOWN
(WHAT'S THAT SOUND? IS SOMETHIN' MOVIN' ROUND?)
SIT DOWN 4 A SPELL; U DON'T LOOK SO WELL
WAIT A MINUTE, I FEEL G8
JUS LEAVE URSELF 2 FATE
U MIGHT AS WELL JUS HANG AROUND
IT'S TOO L8!
WE GOT 2 OPERATE
(JUS TRY 2 RELAX; IT'S A HOUSE OF WACKS!)
O, AYE, REMEMBER FRANK'N'SPINE
DA SHIVAZ UP MY SPINE, OH-OH-OH!
(I'M 4GETTIN' OUTTA HEAR)
NO NEED 2 SHOUT MY DEER, NO-O-O!
HOO WILL GO 2 DA SELLA DOWN B'LOW?
TRRUBLE IS A BUBBLIN' IN DA BROO
AND WHEN U DOWN DERE, FIX DA PRICE!
WE GIVE U GOOD ADVICE!
HE'LL KNO WHAT 2 DO
U JUS' TELL 'IM BOOOOO!!
HE WILL PUT DA VOODOO IN DA STU
I'M TELLIN' U!
IT'S LIKE A MOVIE
IT'S A BEE-MOVIE SHOW!
IT'S LIKE A MOVIE!
IT'S A B-MOVIE SHOW~!
This is weird. It's much worse than I feared. I close my eyes and make it disappear.
DIS IS STRANGE!
TAINT HOME ON A RANGE!
(U JUS TELL DA FEET – DAT U GOT REPLETE)
THERE GOES THE SUN!
HERE COMES THE LIGHT!
SOMEBODY TURN OUT THE NIGHT
SOMEBODY TELL ME DAT FATE 'AS BEEN KIND…
(U KAN'T GO OUT, U R OUTTA UR MIND!)
---
Like clockwork, the young CANDY BEHR knocks on the door.
ESTHER
O SHIT! SHE'S HERE!
OPHELIA
ROCK ON! IT'S PARTY TIME!
The girls answer the door. CANDY is tall and thin. The tips of her hair are dyed pink. She wears hot pants.
She knocks on the door.
The girls answer.
BOTH
CANDY! CANDY BEHR! HOW ARE YOU! WELCOME, WELCOME!
CANDY BEHR
HELLO, GIRLS. WHAT CAN I GET YOU?
ESTHER
WE NEED OUR SUGAR RUSH.
CANDY BEHR
SUGAR RUSH, HUH? WELL, THAT I CAN DO. I HAVE SOME YUMMY LOLLIPOPS…
BOTH
AW! LOLLYPOPS! GIMME GIMME GIMME!
When CANDY lifts the goods from her sack, the twins tear it from her hands.
They are engrossed with licking the spiral-painted circles.
It doesn't take them long to get to the stems.
Impatient for digestion, they let loose with a giant:
CRRUNCH!
Satisfied with themselves, they look at each other and grin from ear-to-ear.
ESTHER
OPHELIA. TELL ME. HOW MANY LICKS DOES IT TAKE TO GET TO THE CENTER OF A TOOTSY ROC?
OPHELIA
ONE FOR THE MONEY…
BOTH
AND TWO FOR THE SHOW!
They erupt into cacophanous laughter.
---
I let them calm down from their high and wait until the domicile seems calm, collected.
They've given me a key so I slip open the door. But I know when entering the cave of krokodyle, it is wise, prudent, calm, even, to announce oneself.
STRAUD
ESTHER? OPHELIA? ARE YOU TWO HOME?
ESTHER whispers to OPHELIA. They think I can't hear them.
ESTHER
(whispering) It's the old captain come to call.
OPHELIA
(whispering) That asshole better have our plasma 'r I'm gonna tear 'im a new one.
They shuffle about in their pinafores and soon appear in front of me in their usual maquillage.
STRAUD
GOOD AFTERNOON, GIRLS.
BOTH
GOOD AFTERNOON, VLAD.
ESTHER
YOU GOT THE GOODS?
STRAUD
I GOT THE GOODS.
OPHELIA
THANKS 4 COMING SO QUICKLY, VLAD. U'RE A REEL PAL.
STRAUD
I TRY.
BOTH
NEWS FROM THE UNDERGROUND?
STRAUD
O, IT'S BEEN A SLOW NEWS DAY. YOUR STEP-MOTHER SENDS HER REGARDS.
ESTHER
NO. YOU CAN'T BE SERIOUS.
STRAUD
I AM, LADIES. YOUR MOTHER IS LAID UP ON HER BLUE PERIOD.
OPHELIA
ARE YOU FUCKING KIDDING ME? YOU ALWAYS WERE SUCH A JOKER.
STRAUD
NO, LADIES. IT'S TRUE. ELVIS HAS LEFT THE BUILDING.
They squeal, shrill; deafening.
ESTHER
THAT, IS LIKE, SO TOTALLY…
BOTH
AWESOME!
OPHELIA
YOU ARE THE BEST, STRAUD!
ESTHER
THANKS FOR DOING US A SOLID!
OPHELIA
PSH-YEAH! I THOUGHT THE OL' BITCH WAS GONNA MAKE US CHANGE HER BEDCLOTHES.
ESTHER
LIKE, IF I HAD TO DIG ONE MORE BLOODY TAMPON OUT OF THE WASH, I WAS, LIKE, GONNA FLIP MY SHIT.
OPHELIA
PREACH IT, SISTA!
STRAUD
IT IS TRUE THAT THE POOR DOLL'S HYGIENE HABITS DID NOT LEAVE MUCH TO THE IMAGINATION.
ESTHER
TOTALLY GNARLY.
OPHELIA
GNARLY, DOOD.
The two cackle, craven, crazed.
STRAUD
I'LL LEAVE YOUR TREATS IN THE REFRIGERATOR. FOR WHENEVER YOU FEEL A LONGING.
The two draw their opposite hands back from each other and meet in a clapping, elaborate chain of handshakes.
ESTHER
UP HIGH!
OPHELIA
DOWN LOW!
ESTHER
SCORE!
OPHELIA
YOU GO, GIRL!
STRAUD
NOW, IF YOU'LL EXCUSE MY EXCUSES, I MUST BE RUDE AND BEG YOUR LEAVING.
ESTHER
WHAT? YOU SKIPPIN' TOWN?
STRAUD
I'M AFRAID SO.
OPHELIA
AW. THAT'S A BUMMER. WE JUS' GETTIN' STARTED!
STRAUD
I KNOW. PARTING IS SUCH SWEET SORROW.
I walk over to the fridge and open it. Inside is a plethora of quick meals.
When I step back into the room, the girls are collapsed, eyes glazed, staring at the boob toob. It's a grotesque scene, but it is the one vocation at which the girls were at peace.
The only motion in the room comes from the rhythmic mashing of OPHELIA's teeth upon her chewing gum.
I finally leave the room and lock up.
A smile breaks upon my face when I receive a surprise.

CEDRIC//
Syke.
---