---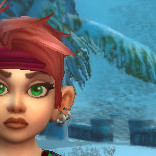 PIDGE-ADMIN//
open chat @01:24 PM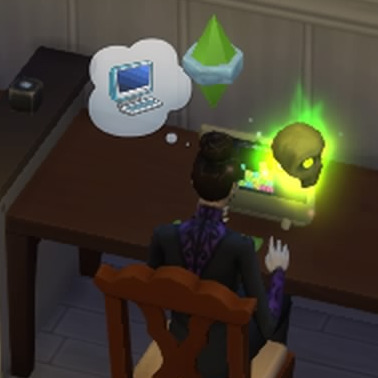 MYRTLE//
Kevin, where are you?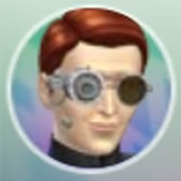 KEVIN//
I'm at the lab, why?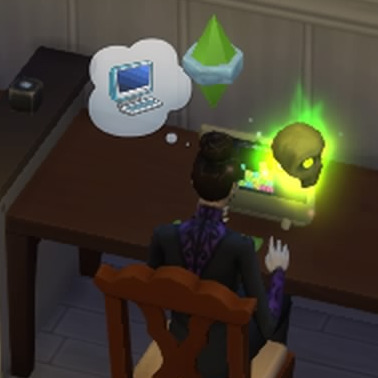 MYRTLE//
One of my students is here, looking for someone.
We attempted to scry for her but I didn't like what I saw.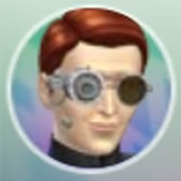 KEVIN//
What foci did you use?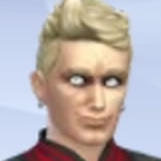 CEDRIC//
The yearbook.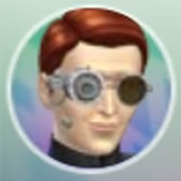 KEVIN//
The yearbook? That's all you had?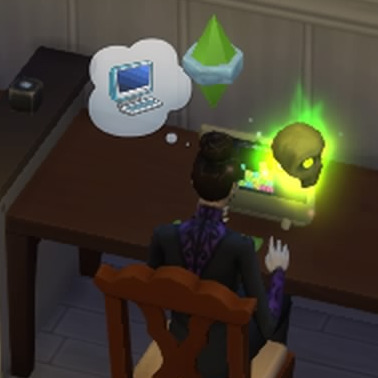 MYRTLE//
That's all we had.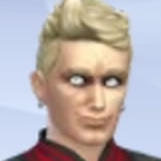 CEDRIC//
If they truly want to continue on this fool's errand, I suggested they should bring in the Master.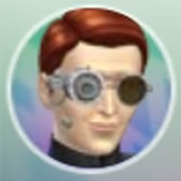 KEVIN//
Well that certainly would provide a certain clairvoyance.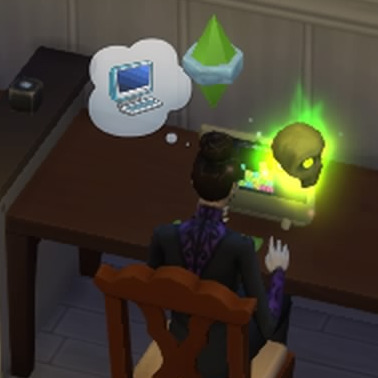 MYRTLE//
Are you in the middle of something?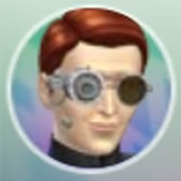 KEVIN//
Nothing important. Just working overtime.
It'll take me a while to get over there.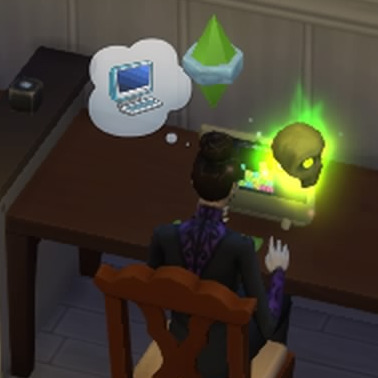 MYRTLE//
We can wait.
close chat @01:36 PM
---
// MARSCAPONE SCHOOL OF MAGIC //

The drive from FutureSim to Queens is mostly uneventful. A few nutsos but nothing out of the ordinary. Finally, he reaches his destination.


---

VINCENT//
Ah, yes, the homestead.
Your mother had quite the time, in those days, acquiring the loan.
'Aren't you married, young lady?'
'Shouldn't your husband co-sign?'
'Don't you want your husband's name on this?'
to which she responded,
'My husband's name IS on this!'
---
KEVIN
(thinking) Mother was quite the go-getter.
KEVIN is in the process of parallel-parking the car.


---

VINCENT//
There were plenty of brokers in the city that worked primarily with magic folk.
But your mother wanted to go legit; no middle-man.
---
KEVIN
(thinking) Dangerous. What with her weakness for lay-text.
---

VINCENT//
You're telling me.
---
KEVIN
(thinking) I wonder how many seats I need.
He eyes the driveway to the auxiliary units.


---

VINCENT//
Don't go without Henry.
This would be good for him.
---
KEVIN
(thinking) He's afraid of Straud.
---

VINCENT//
As well he should be.
---

KEVIN removes a set of keys from his pocket. In a moment, the front door to his mother's academy is unlocked.
The entrance and parlor are empty.
KEVIN
(yelling) MOTHER!
---

VINCENT//
George Henry is hiding.
Fetch him.
---

A familiar face hangs down the upper landing.
CEDRIC
KEV.

DON'T BOTHER TAKING OFF YOUR SHOES; WE GOTTA GET THE VAN.
KEVIN
I FIGURED AS MUCH.

CEDRIC comes downstairs and slips his shoes back on.
Once they are outside, CEDRIC spills the beans.
The weather is calm and sunny.
CEDRIC
IT'S ONE OF OUR DEARLY DEPARTED CLASSMATES.

LARRY.
KEVIN
POTTER? WHAT'S HE NEED?
CEDRIC
HIS LITTLE GIRLFRIEND HAS GONE M.I.A.
KEVIN
HERMIONE?
CEDRIC
YEAH.
KEVIN
MOM SAID YOU GUYS SCRIED FOR HER?

CEDRIC smooths his hair.
CEDRIC
YEAH AND NO DICE.

KEVIN sighs, but tries to restrain his disappointment.
KEVIN
NOT TERRIBLY SURPRISING IF ALL YOU HAD TO GO BY WAS THE YEARBOOK.

KEVIN unlocks the gate to the driveway of the left units.
KEVIN
KEYS TO THE MONSTROSITY ARE INSIDE?

KEVIN, of course, refers to a large, black, high-walled van owned by the MARSCAPONES.
CEDRIC
YEAH, HANGING ON THE PEG.
KEVIN
AIGHT. I'LL BE RIGHT BACK.

KEVIN goes in the side entrance of the complex, nabs the keys from the nearby hook, and returns to the outdoors. On the ring is an oversized barcode fob for the local pet store.
He raises his hand with his own set of keys in hand. CEDRIC reaches forward to receive the intended drop. It lands, secure.
The pair perform a sort of round-robin wherein KEVIN runs the van out of the driveway and CEDRIC replaces it with KEVIN's teal jalopy. CEDRIC relocks the door to the driveway and meets KEVIN in front of the MARSCAPONE HOUSE, where he's parked the dark van. KEVIN passes the keys back to KEVIN.
CEDRIC
YOU OKAY DRIVIN' THIS THING?
KEVIN
LIKE BUTTER.

CEDRIC laughs lightly, almost a scoff.
CEDRIC
TO EACH HIS OWN.

They reenter the house. Still, the entry is quiet; it's not immediately apparent where the guests are.
KEVIN speaks quietly, for only CEDRIC to hear.
KEVIN
SO.

POTTER, HUH.
CEDRIC
YEAH, POTTER.
KEVIN
WHAT'S HE UP TO THESE DAYS?
CEDRIC
I DON'T KNOW. DIDN'T ASK.
KEVIN
WHERE'S G.H.?
CEDRIC
SLEEPIN'. LIKE A FOOL.
KEVIN
COULD YOU DO THE HONORS?
CEDRIC
MY PLEASURE.

CEDRIC leaves and heads to the basement. It is up to KEVIN to find his mother and her guest.


---

VINCENT//
She always loved the library.
---
KEVIN
(thinking) But I don't hear any noise from the landing.

KEVIN goes up to the second floor but no one is around. The record player echoes some sort of pop melody.
KEVIN
MOTHER! WHERE ARE YOU?

But there is no response.
He ascends to the third floor, quietly, slowly, carefully.
There is his mother, trolling the (w)IntraNet. Lurking.
KEVIN
MOTHER?

She jumps and looks toward his voice.
MYRTLE
KEVIN! HELLO!

His expression calms.
KEVIN
EY, MA.

She double-checks the computer screen.
MYRTLE
YOU MADE GOOD TIME, DIDN'T YOU?

KEVIN laughs a bit, shrugs.
KEVIN
YOU KNOW ME: ALWAYS SPEEDING.
MYRTLE
WELL YOU ALWAYS KEEP SAFE.

GOOD, GOOD, GLAD TO SEE YOU.
KEVIN
WHERE'S LARRY?
MYRTLE
OH GEEZ, I LOST TRACK OF HIM. YOU SURE HE'S NOT IN THE LIBRARY?
KEVIN
I JUST PASSED THROUGH…
MYRTLE
RIGHT.

WELL LET'S GO FIND THE LITTLE BUGGER.

The pair descend the stairs. KEVIN lets his mother go first. When she gets to the bottom of the stairs, she looks about.
MYRTLE
NO, CERTAINLY NOT HERE.

They pass through two more floors until they are in the basement. LARRY is there, at a computer station, browsing a popular forum-style website on the Internet.
He hears the two step into the lair and looks around to greet them.
LARRY
…KEVIN…. HI.
KEVIN
LARRY. SALUTATIONS.
LARRY
AND… SAME TO YOU.

The conversation hangs for a moment until MYRTLE breaks the silence.
MYRTLE
LARRY IS TRYING TO LOCATE HIS CLASSMATE.
KEVIN
HERMIONE.
LARRY
YES.
KEVIN
CEDRIC TOLD ME.

LISTEN. WE GOTTA GET ON THE ROAD IF WE'RE GONNA MAKE IT IN ANY DECENT TIME.
LARRY
YOU'RE WORKING AT FUTURESIM?
KEVIN
(with pause) FOR NOW.
LARRY
WE'RE SEEKING THE SERVICES OF A HOLY MAN?
KEVIN
IN A MANNER OF SPEAKING.

CEDRIC comes out of the doorway at the end of the hallway.
CEDRIC
G.H. IS GETTING AROUND. HE'LL BE OUT IN A FEW.

MYRTLE desires to provide additional background to the uninformed.
MYRTLE
LARRY, I HOPE YOU DON'T MIND. AN ASSOCIATE OF MY LATE HUSBAND WOULD LIKE TO ATTEND THE SÉANCE.
KEVIN
CAR SEATS SEVEN COMFORTABLY SO WE SHOULD BE FINE.

(to LARRY) WHEN'S THE LAST YOU HEARD FROM HERMIONE?
LARRY
FEW YEARS AGO WE MET UP FOR COFFEE IN THE CITY.
KEVIN
THAT'S NOT MUCH TO GO ON.
---

VINCENT//
Certainly not.
---
KEVIN
WELL, WE'LL WORK WITH IT. WE'RE GOING TO VISIT THE VAMPIRE VLADISLAUS STRAUD.
LARRY
STRAUD?
CEDRIC
VLADISLAUS STRAUD. COUNT. THE FOURTH.

LARRY seems unnerved.
LARRY
…THIS… NEARBY?
KEVIN
THE COUNT LIVES IN JAMAICA ESTATES.
CEDRIC
AND THANK GOD YOU AIN'T DRIVIN'.

LARRY flashes an indignant look at CEDRIC.
MYRTLE
WHY DON'T WE ALL GET IN THE CAR? I'M SURE G.H. WILL BE READY MOMENTARILY.

LARRY, MYRTLE head upstairs. CEDRIC, KEVIN stand in the basement, wordless for a few moments.
GEORGE HENRY emerges from his sanctuary. He is clad in a jacket and dockers. His orange hair is tied into a bun.
G.H.
(to KEVIN, bowing) CONJURER.

…STRAUD'S?
CEDRIC
YEP.
G.H.
OKEE DOKIE.
---

In the car are five people. KEVIN drives, CEDRIC rides shotgun. MYRTLE takes the middle bench by her lonesome. LARRY, G.H. sit as far as possible from each other in the backseat.
KEVIN
ANYONE HAVE ANY REQUESTS FOR THE RADIO?

IT'S NOT A SHORT RIDE.

The car is silent, each contemplating his own dilemma.
After a moment of indecision,
CEDRIC
JUST PUT IT ON THE ALTERNATIVE TRASH.

but G.H. pipes up.
G.H.
THEY PLAY TOO MANY COMMERCIALS.

'TWO MINUTE PROMISE', MY ASS.
---

VINCENT//
He's not wrong.
---

The car is silent for a few choice moments before LARRY speaks up.
LARRY
MY PHONE'S GOT BLUETOOTH.
KEVIN
GO AHEAD. I'LL KEY YOU IN FROM UP HERE.

The group proceeds to listen to a procession of girl bands while they move across Queens.
---
// STRAUD MANSION //

When they reach the STRAUD MANSION, the sun is threatening to set in the sky. The huge stone structure stands monolithic against the impending sunset.
KEVIN drives up the carpark and secures the vehicle just barely catty-corner. The engine goes to silence, begging the passengers to exit the van.
[ SLAM. ]
[ SLAM... ]
[ ...SLAM. ]

And soon the five are collected outside the dark, high-walled van.
KEVIN is the first to approach the door. He knocks. A moment passes. MYRTLE, LARRY, G.H. still collected, scattered about the carpark.
A young man with pale skin and a tossle of dark hair answers the door.
KEVIN
MANDARC. GREETINGS. WE'RE HERE TO SEE THE MASTER.
MANDARC
HE'S AVAILABLE. ALLOW ME A MOMENT TO FETCH HIM.

PLEASE, COME IN.

The inside of the mansion is darkly colored and severe. Stone gargoyles line the entrance. MANDARC has disappeared. The party of five stands awkwardly in the entrance.
MYRTLE
WELL.

IT'S ABOUT DINNER-TIME AND I DOUBT MY GOOD FRIEND HAS A TURKEY PREPARED.

PLEASE, POTTER, COME INTO THE KITCHEN AND I'LL FIX A LITTLE RESPITE FOR US.

LARRY is cautious. CEDRIC has left the foyer and sits at the pipe organ in the parlor. KEVIN takes up the place to his right, at a far more modern piano.
MYRTLE goes into the dining room and prepares to summon a feast at the table.
She raises her hands and waves them about, tiny sparks flying about as she recites the words.
MYRTLE
OUR FATHER, WHICH ART IN HEAVEN.

HALLOWED BE THY NAME.

GIVE US THIS DAY OUR DAILY BREAD AND FORGIVE US OUR TRESPASSES.

FOR THINE IS THE KINGDOM, THE POWER, AND THE GLORY, FOR EVER AND EVER.

AMEN.

As she completes the prayer, she flicks her wrist and all the makings of a fine dinner clutter the table.
CEDRIC soon joins the party, leaning up against the doorway, arms crossed, watching LARRY, MYRTLE enjoy the feast.


---

They are nearly done eating when the smell of wet tar fills the air. KEVIN gets up from the piano.
STRAUD materializes in the doorway.
STRAUD
WELCOME TO MY ABODE.

LARRY still has a face full of food, desperately trying to swallow when he sees he's being greeted.
MYRTLE takes it upon herself to try to help him out.
MYRTLE
(gesturing) MY STUDENT, LARRY.

POTTER.

He struggles to quickly chew his food and down a gulp of water –
CEDRIC
MY… CLASSMATE.

LARRY collects himself.
LARRY
WELL YOU WERE A FEW YEARS AHEAD OF ME, UPPERCLASSMAN.
CEDRIC
INDEED.

No one seems to have taken notice of the silent entrance of the house's butler.
MANDARC
MY MASTER HEARS THAT YOU ARE LOOKING FOR ANSWERS FROM THE GREAT BEYOND.

He stands behind the freshly recomposed Elder. KEVIN soon follows, standing behind them, but in earshot, in the hallway.
LARRY
YES… MY FRIEND HAS GONE MISSING.
MYRTLE
(interrupting) A FORMER STUDENT OF MINE, THE YOUNG HERMIONE GRANGER.
STRAUD
HERMIONE… 'GRANGER'.

As if to try to qualify the information, MYRTLE speaks with surprising vigor.
MYRTLE
SHE WAS A STUDENT OF MINE, JUST A FEW YEARS OLDER THAN LARRY HERE.

HER PARENTAGE WAS NON-MAGICAL, AN ORPHAN, LIKE SO MANY OF MINE.
CEDRIC
'I' SUSPECT SHE'S MUDDLED IN MAGICS BEYOND HER UNDERSTANDING.
STRAUD
…KEVIN?
KEVIN
WELL, SIR. I CAN'T SAY I WAS TOO CLOSE WITH THE YOUNG WITCH BUT SHE WAS INDEED ONE OF MY MOTHER'S STUDENTS.

AS FOR HER GENERAL APPROACH, QUITE HONESTLY I CANNOT COMMENT.

BUT SHE WAS ALWAYS KIND TO ME.
STRAUD
…VERY WELL.

YOU WANT TO KNOW IF SHE YET LIVES?
CEDRIC
OR IF SHE'S CAUGHT ON SOME DISTANT PLANE.
STRAUD
SHE WAS A PLANESWALKER?
MYRTLE
NOT HABITUALLY. BUT I DO THINK SHE WAS MORE THAN CAPABLE.
MANDARC
SHALL I SET UP THE TABLE, PROFESSOR?
STRAUD
INDEED.

WE'LL NEED TWO ADDITIONAL CHAIRS.

NO. THREE.
MANDARC
THREE, SIR?

STRAUD pauses and looks toward the young vampire, looking him up and down.
STRAUD
YES, MANDARC. I THINK IT WOULD BE GOOD FOR YOU TO BE IN ATTENDANCE.
MANDARC
UH… SIR…
STRAUD
IF CEDRIC CAN SIT THROUGH THIS SCHLOCK, SURELY YOU CAN MANAGE IT.

Embarrassed, MANDARC acquieses. He disappears.
STRAUD turns toward the remaining in attendance.
STRAUD
YOU DO REALIZE THAT IF I SPEAK TO MY GODS THAT I AM TALKING TO 'MY' GODS.

NOT YOURS.

THAT DOESN'T CHANGE THE VERITY OF THE DIVINATION BUT IT DOES COLOR THE RESPONSE.
MYRTLE
WE TRIED TO SCRY FOR ANSWERS IN MY REALM. BUT WE RECEIVED NO SATISFACTORY ANSWER.
STRAUD
AND IT'S IMPERATIVE THAT YOU CONDUCT THIS RITUAL?
LARRY
YES, SIR!

IT IS!

The party focuses their attention upon the young upstart.
LARRY
MY FRIEND IS MISSING!

STRAUD's demeanor toward the young wizard is kindly, if somewhat pandering.
STRAUD
AND I ASSUME YOUR LETTERS HAVE GONE UNANSWERED?

LARRY goes silent, embarrassed.
LARRY
YES… SIR.

STRAUD takes pause, looking at each of his guests.
Then he turns a gaze of disgust upon the bird's corpse neatly garnished upon his table. He sneers.
STRAUD
WE'LL BEGIN THE RITUAL SHORTLY AFTER YOU HAVE FINISHED YOUR EVENING REPAST.

The moments pass by agonizingly. STRAUD retreats into his parlor. Finally MYRTLE, LARRY, KEVIN clean the table.


---
STRAUD
I HOPE EVERYONE IS SATIATED.

MY MAN HAS PREPARED THE RITUAL SPACE. BUT LET US ALLOW FOR A BIT OF A DIGESTIF.
KEVIN
(to LARRY) THE PROFESSOR COMMONLY PREFERS A MOMENT OF MUSIC POST-DINNER.
He looks around at the room and notes a violin sitting upon a stand next to a plush couch.
LARRY
(to KEVIN, quietly) I… UH… DON'T KNOW HOW TO PLAY.
STRAUD
THEN YOU WILL PERMIT YOURSELF TO BE ENTERTAINED BY ME AND MY FRIENDS.
---

The sun is just setting when the music-making concludes. STRAUD gets up from his seat at the parlor's pipe organ.
STRAUD
MANDARC HAS BEEN WAITING LONG ENOUGH FOR US. I SUGGEST WE RETIRE TO THE OBSERVATORY.

The six slowly file upstairs, past the floor of bedrooms.
On the third floor is a small table with a crystal sphere set in its center. MANDARC stands off to one side, attempting to play steward to the guests.
The table is dwarfed by the seven chair clamoured around it. The primary four all match, but two folding chairs and a strange wooden chair make the contrast.
STRAUD
IT'S GOING TO BE A BIT OF A TIGHT SQUEEZE, BUT I THINK WE CAN FIT SEVEN AROUND THE TABLE.
MANDARC
SIR?
STRAUD
YES, MANDARC?

As if he's put his foot in his mouth, he's reserved.
MANDARC
OH, UH… NOTHING, SIR.

The seven file in toward the chairs. STRAUD stands while the rest find their seat.
KEVIN is the first to sit. CEDRIC, MYRTLE follow quickly after. GEORGE HENRY takes one of the folding chairs, as does LARRY POTTER.
MANDARC takes the back of a chair in his hands and stands until his Master approaches the dais.


---