---
// STRAUD MANSION //

The stone monstrosity stands alone on a snow-covered hill. Two men have just left their turquoise vehicle. "thonk thonk" go their footsteps, compressing the fresh snow beneath their shoes. Neither of them are terribly well-dressed for the weather.
Inside the Mansion, a heavyset red-haired man hears their footsteps. As soon as they reach the top step, he pulls open the mausoleum door.
BRONALD
FRIENDS, WELCOME.

BRONALD bows to the two men. It is CEDRIC, KEVIN.
CEDRIC
YEAH WHATEVER FUCKFACE IS MANDARC HERE YET?

BRONALD stops for a moment. He was clearly not expecting the casual profanity from CEDRIC.
But BRONALD just pauses before speaking again.
BRONALD
(terse) SIRS, THE MASTER IS NOT AT HOME.

CEDRIC stops cold in his feet.
CEDRIC
EXCUSE ME?

BRONALD grits his teeth. He hates repeating himself.
BRONALD
(carefully) THE MASTER IS NOT HERE.

CEDRIC stops, news he's not expecting to hear.
CEDRIC's cellphone buzzes.


---

MANDARC//
sry omw
---

CEDRIC looks back toward the door, still lying open. The other three stand awkwardly in the doorway. A brief rush of snow and then standing in front of them is the young man MANDARC SOO.
Unlike CEDRIC & KEVIN, MANDARC is dressed warmly in a black velvet fur-lined coat. His VAMPIRIC SPEED has brought him inside the house in a moment's glance.


---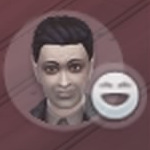 MANDARC//
Nice to see you all.

CEDRIC//
'n' you
KEVIN//
Charmed.
---

KEVIN thrusts out his hand toward MANDARC. The two shake cordially.
Suddenly the door begins to close behind them.
BRONALD
(straining while pushing the door) ENOUGH OF THE PLEASANTRIES! THE MASTER ISN'T HERE.

When the door closes, BRONALD quickly melts into rose petals. In his place appears a slim man with silvered hair.


---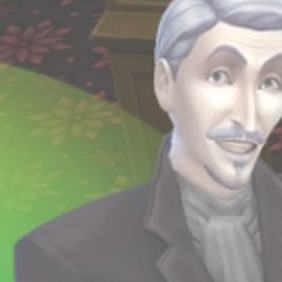 STRAUD//
Welcome.
---
BRONALD
SO MY ILLUSION IS DONE. BUT WE'RE NOT DONE WITH HIM, YET.

In Straud's palm is a small shining disc. He holds his palm toward the ceiling and the thing emits a hologram. It looks strikingly similar to the man who disappeared in a flash of petals, but younger.
STRAUD
BRONALD WEASLIE, ABOUT THIRTY YEARS OF AGE. HE'S OUT THERE, SADLY. I MISSED ONE.
---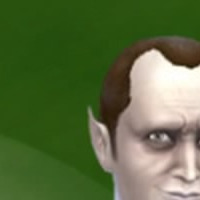 VINCENT//
YOU... WHAT?
---

What follows causes the men to wince as if hearing a piercing wail. ALL FOUR cover their ears.
STRAUD
I MISSED ONE!
BUT I LEFT HIM AS A PLANT.
CEDRIC
(after straightening his posture) A … PLANT?
---
KEVIN//
Did I hear that correctly?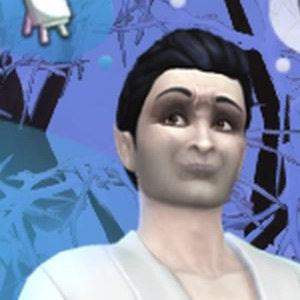 MANDARC//
Indeed-a-roonie you didd
---
STRAUD
YES, A PLANT. IF YOU ALL WOULD SHUT UP. I LEFT HIM TO SPY ON TRELAINE'S FOOLS.

At this, the entire group does a double-take.
MANDARC
TRELAINE…?
CEDRIC
THAT OLD CODGER FROM YOUR HOMEWORLD?

STRAUD curls over to clasp his forehead in embarrassment.
CEDRIC
(quietly) BOSS…
STRAUD
(fiercely) YES I KNOW BUT IT'S IMPORTANT THIS TIME. THIS GUY … WELL. HE HAS POWERFUL FRIENDS. POWERFUL. LET'S NOT –
---

MANDARC//
guys can i have the floor for a sec
---

STRAUD sighs audibly.


---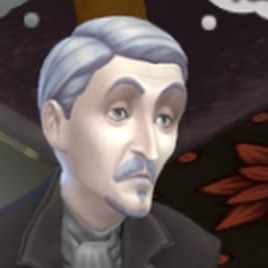 STRAUD//
yes you may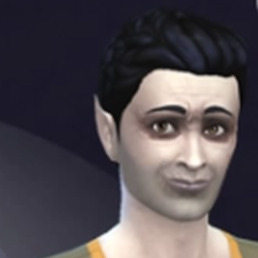 MANDARC//
i broke up with friday yesterday and she's -- she's --
---

The side of someone's fist hits the door loudly five times.
FRIDAY PERKINS
MANDARC!! (pounding again) I KNOW YOU'RE IN THERE!!
---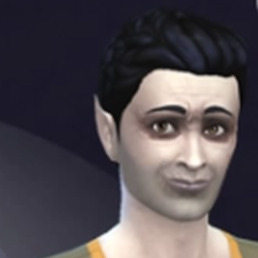 MANDARC//
She knows I'm here.
---