---
// OPEN VISUAL //
QUARQ'S BROOKLYN LOFT
LILITH VATORE sits alone. She's recently returned from her daily workout and has changed into her characteristic evening wear.
She looks out the window, a bit forlorn. She's stayed at the loft without returning home now for a week. She's beginning to get comfortable but the place is still lonely without its namesake denizen.
LILITH comes from the wealthy VATORE family: her father made a name for himself as a plasma fruit kingpin. The fruit, rich in various vitamins and minerals, allows vampires to enjoy an existence without drinking blood from humans. The fruit is not without criticism; many, notably including STRAUD, were against the plant, claiming exclusive use would lead not only to health problems as well as further separate the vampires from empathic feelings toward humanity.
LILITH and her younger brother CALEB, however, fully endorsed their father's vision, and now live life as vampires who have never drank from living people as their Elders have done throughout history.
It has now been over a decade since her father's departure from the mortal realm and LILITH and her brother have begun to have disagreements over party lines.
LILITH, wanting to discover her heritage without fully forsaking her father's legacy, has come to one of her elders, the vampire QUARQ, to have him teach her how to seduce and drink the blood of living people.
She sends him a text message.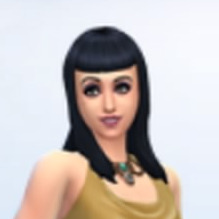 LILITH//
hey Q. how's work?
LILITH VATORE
(thinking) TONIGHT'S THE NIGHT, TONIGHT'S THE NIGHT, TONIGHT'S THE –
His response is slow in coming, but he never keeps her waiting for long.

QUARQ//
busy
LILITH VATORE
NO YOU SON-OF-A-(…), DON'T YOU CANCEL ON ME, DON'T YOU DARE!
She speaks to the text messaging client, a quiet confidante.

QUARQ//
can't make it tonight
all signs point to a long night
She picks up a pillow and throws it across the room toward a couch. Then she grabs another pillow and starts to punch it.
LILITH VATORE
I PICKED THE WRONG GUY. THAT'S IT! THAT'S IT! I JUST PICKED THE WRONG ONE. HOW THE FUCK WERE THE CAPTAIN AND THIS GUY FRIENDS? EVER EVER IN A MILLION –
'BZZ BZZ'…

QUARQ//
we will
i promise
But his answer falls on deaf ears.
LILITH VATORE
FUCK YOU! FUCK YOU THAT'S WHAT YOU SAID LAST NIGHT!
She resumes punching the pillow.
After a few minutes, she tries to calm herself down. But her words are still punctuated by punches.
LILITH VATORE
FATHER – AL – WAYS – SAID – STAYING – ANGRY –
She relaxes and removes her fists from the linens.
(thinking) DEEP BREATH IN… DEEP BREATH OUT …
(thinking) IN … OUT … IN …
LILITH closes her eyes and tries to mediate the anger.
WAS LIKE DRINKING POISON AND EXPEC …
'BZZ BZZ'…

QUARQ//
ok i know i know
an hour
please?
The 'please' surprises her, catches her off-guard. QUARQ was rarely so …supplicant.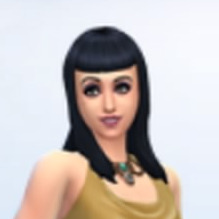 LILITH//
ok i'll meet you out front
text me
But something turns in her mind as she turns off the phone.
LILITH VATORE
I'LL BELIEVE IT –
WHEN I SEE IT.
She looks at the clock. It's 1:07 AM.
~
It is 2:45 AM when QUARQ finally arrives at the park near his apartment. He finds LILITH painting the sidewalk. It's a sideways profile of a woman with wind flowing through her long blonde hair.
He tries to be jovial, though he knows he's in the doghouse.
QUARQ
Y'KNOW, I HEAR THE HUMONS CALL THAT VANDALISM.
LILITH doesn't look up.
LILITH VATORE
GOOD THING IT'S CHALK PAINT. IT'LL WASH OFF IN THE RAIN.
A silence hangs between the pair.
QUARQ
ARE YOU –
LILITH VATORE
NO. I'M DOING THIS.
(pause)
I FORGIVE YOU FOR BEING LATE. WHEN I REALLY THOUGHT ABOUT IT…
She stands and they catch eyes.
I GUESS I'M NERVOUS. I'M NOT READY.
QUARQ seems genuinely surprised.
QUARQ
WHAT? NO, YOU'RE PLENTY READY.
(pause) IT'S ME THAT'S NERVOUS.
LILITH VATORE
YOU? WHY YOU?
LILITH regrets the question as soon as it leaves her mouth.
QUARQ
TWO REASONS. THE FIRST BEING THAT I GOT INTO THE PLASMA FRUIT BUSINESS BEFORE YOUR OLD MAN DID AND THE SECOND…
THE SECOND…
LILITH blushes before he speaks. His gaze has become intense.
I'M NOT SURE WHY A BEAUTIFUL YOUNG THING LIKE YOU HAS ANY INTEREST IN AN OLD COOT SUCH AS MYSELF. AND I'M DESPERATELY DETERMINED NOT TO EMBARRASS MYSELF.
LILITH looks down at her mural.
LILITH VATORE
I…
SO…
YOU DON'T REMEMBER HOW?
QUARQ
NOW I DIDN'T SAY THAT.
BUT IT'S BEEN A WHILE. LONGER THAN I CARE TO ADMIT.
LILITH cleans up her art supplies and the two retreat to his apartment.
---