---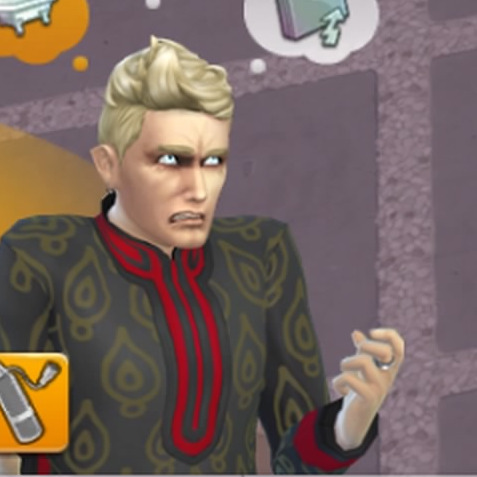 CEDRIC//
Vlad. Mandarc isn't responding to my text messages.
Why in the world did you let him go?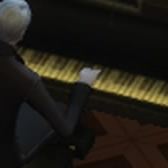 STRAUD//
There was no stopping him.
Clearly he felt strongly about getting out of the house.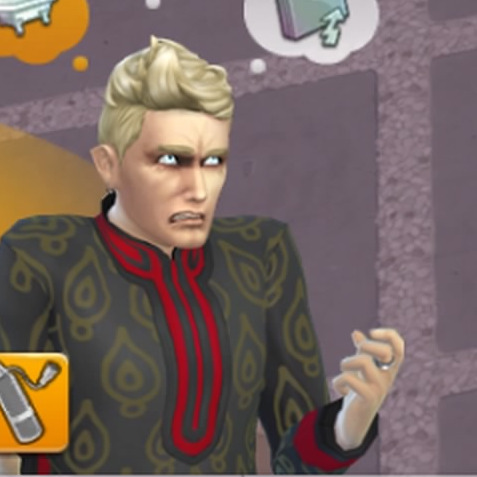 CEDRIC//
Bullshit.
He's just a kid.
Perkins is a P.O.S.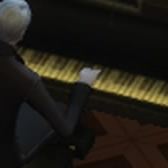 STRAUD//
Strong words.
I didn't think she was all that bad.
Seems a touch weak-willed.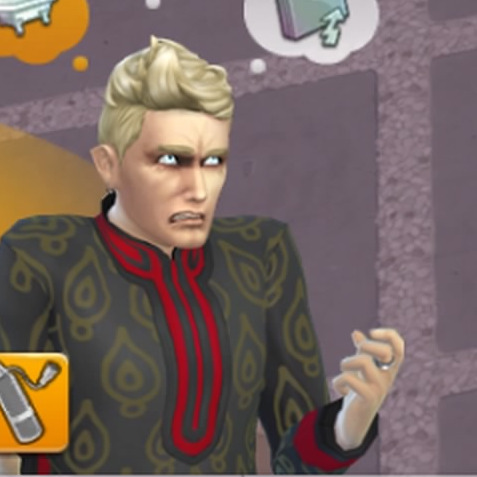 CEDRIC//
She used to join in with the Magicademy's other shit-stains.
never a ringleader but certainly took no pause to think about what Kev was going through.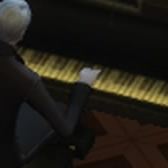 STRAUD//
It's not excusable but we must remember that children will be children.
They know not the context of what they say or do.
Their existence is one of staunchly alternating fear and joy. It produces constant confusion.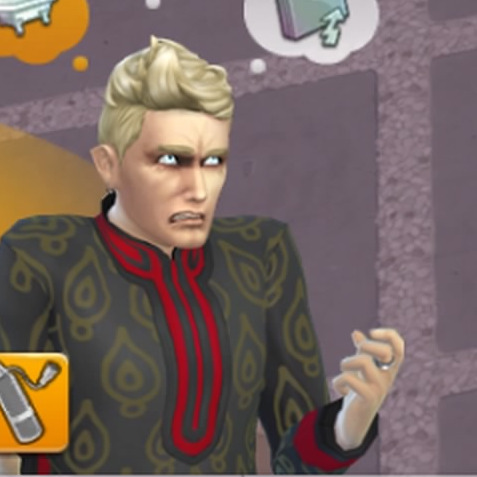 CEDRIC//
Mandarc deserves better.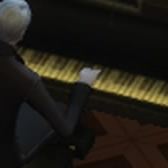 STRAUD//
That is something he must learn for himself.
We cannot rush this process, nor will heavy-handed commands teach him much except to buck our authority.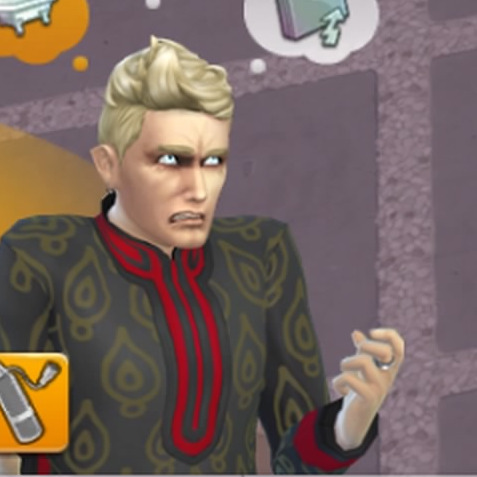 CEDRIC//
I'm not sitting for this.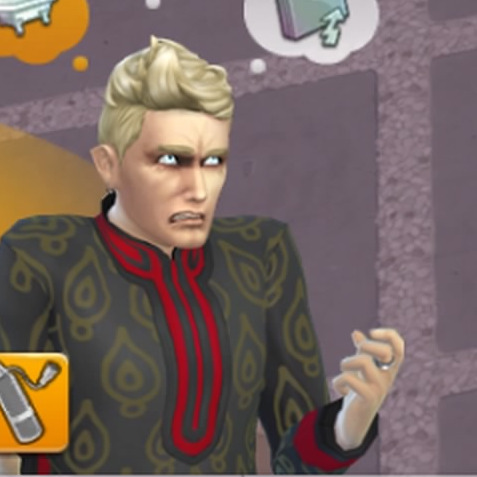 CEDRIC//
I'm coming to pick you up and we're going to the B.V.
I don't give a shit about being heavy-handed.
---

I continue my playing and wait for CEDRIC to roll up in the driveway.
I am just losing myself in the music when I hear the tell-tale approach of AVAEL. She's undergone, and is undergoing, a number of mechanical modifications to her body. She's given up her ability to shapeshift in favor of technological mutability. It's not a choice I would have made but I've supported her insofar as I am able.
She approaches my seven o'clock.
AVAEL
WHEN IS MANDARC RETURNING?
STRAUD
I DON'T KNOW.

CEDRIC WANTS TO GO FETCH HIM.

HE DOESN'T TRUST THE WITCH.
AVAEL
DO YOU, SIR?
STRAUD
I'M NOT SURE, AVAEL.

I TEND TO TRUST HIM, BUT HE'S LITTLE PATIENCE FOR THE MATRON OR HER PETS.

IT COLORS HIS JUDGEMENT.

I DIDN'T LIKE THE GIRL BUT SHE SEEMED HARMLESS.
AVAEL
MANDARC WAS JUST HAPPY TO BE INVITED ON A DATE.
STRAUD
HE IS SENTIMENTAL IN THAT WAY.
AVAEL
I SUSPECT THAT HIS APPRENTICESHIP TO THE ELDER TRELAINE HAS MADE THIS TENDENCY WITHIN HIM –

RATHER EXAGGERATED, SIR.
STRAUD
THERE IS NOTHING TO DO ABOUT YOUTH EXCEPT TO WAIT IT OUT.

AND ENJOY IT.
AVAEL
'ENJOY IT', SIR?
STRAUD
IF WE TAKE FROM HIM WHAT HE DESIRES, HE WILL ONLY COME TO RESENT US IN THE END.

WE WILL HAVE BURNT THE CANDLE AT BOTH ENDS.
AVAEL
'TO BURN THE CANDLE AT BOTH ENDS', SIR?

I WAS UNDER THE IMPRESSION THIS EXPRESSION WAS MOST PROPERLY USED –
STRAUD
(quickly) YES, YES, I AM AWARE.

WHAT IS TO STOP US FROM ALLOWING HIM TO LIVE AS MEN DO?

HE IS NOT CONTENTED BY A LIFE OF SOLITUDE.
AVAEL
HE'S NEVER HAD A LIFE OF SOLITUDE, SIR.

THE DOCTOR ALWAYS ENSURED THAT HIS PLAYTHINGS WERE KEPT CLOSE TO HIM.
STRAUD
AS WAS DONE TO HIM SO LONG AGO.

AT ANY RATE.

I'D LIKE YOU TO WATCH THE HOUSE.
AVAEL
I AM CAPABLE OF DOING THIS.
STRAUD
YOU KNOW WHERE THE PISTOLS ARE KEPT.
AVAEL
INDEED, SIR.
---

CEDRIC is a mildly anxious driver. He tends to keep silent in the car, focusing his entire attention upon the task at hand. He fears being stopped by the police.
I understand his fear but I do not endorse it. The young man is capable of a stronger glamour than I have seen in decades. But he does not relish its use; rather, he avoids the Mortals when he is able.
Sometimes I think he's trying to hasten the rate at which he forgets what it was like to walk among them. I hope he's patient with himself. A thing once forgotten truly disappears into the Ether.
He tries to warm himself up to prepare to chide me. He is often unusually bold with me and it often hearkens to friendships long past.
CEDRIC
I WISH YOU'D JUST HELD HIM BACK.

WE REALLY DON'T NEED THIS.

WE'RE JUST STARTING TO MOP UP THE MESS FROM THE MAGICADEMY.

I stay silent, a moment, letting his hostility disperse through the air. Hopefully he will answer his own questions.
STRAUD
WE WILL NEVER WIN HIS LOYALTY BY AFFIXING SPIKES TO THE INSIDE OF HIS COLLAR.
CEDRIC
HE NEEDS US.

NOT THE OTHER WAY AROUND.
STRAUD
ARE YOU CERTAIN?

The traffic is a mess of bright red light but at least it is moving swiftly.
CEDRIC
THE WAY YOU'RE TAKING IN ORPHANS.

ONE MIGHT WONDER WHO YOU'RE TRYING TO EMULATE.

He refers to my recent string of conversions, including the young woman ELIZA PANCAKES and as well as the Islander MAKOA KEALOHA.
MANDARC, too, was brought into the fold just two years ago.
STRAUD
YOU'VE BEEN LURKING AT THE EDGES OF ELYSION.

I KNOW YOU HAVE SEEN THE FEAR.

THE NOISE OF THE CREATURES BENEATH GROWS EVER LOUDER.

VICIOUS. HUNGRY.
CEDRIC
AND WHAT'RE A BUNCH OF KIDS GOING TO DO FOR US?

ARE THE HELL-HOUNDS GOING TO WAIT WHILE WE STOP TO CHANGE A DIAPER?
STRAUD
WE WERE ALL CHILDREN ONCE.

CHILDREN GROW UP.
CEDRIC
NOT FAST ENOUGH.
---

THE BLUE VELVET is a a safe space for my friends and followers. No man is an island. It has been a boon to my company where the Immortals may pass a night, in their words, 'as a normie'.
It is here MANDARC brought his companion, certain that, with a certain password, he may be served a beverage suitable to his unique physiology. My barkeepers are insiders or ask no questions. They do as they are told when someone orders, for example, a 'bloody mary without the pepper'. Sometimes money is all that is needed to ensure a man makes no complaints.
For a boy as young as MANDARC, it is key that he is able to ignore his compulsion in order to maintain his composure. He feeds early and often, not yet well-practiced in enduring his addiction.
As with all things, I preach a patient approach.
CEDRIC removes his car keys from his ring and passes them to the valet. We slip inside the building.
Inside, the building is packed with Immortals and Mortals alike. TVs blare noisily, trying to create an ambiance of normalcy for our guests.
As we approach MANDARC, he seems stunned and removes himself from the booth, walking up to CEDRIC, who I permit to pass in front of me.
MANDARC
WHAT ARE YOU DOING HERE?

PERKINS looks up in bewilderment at us.
CEDRIC
YOU DIDN'T RESPOND TO YOUR PHONE, FUCKFACE.
MANDARC
YEAH? WHAT'S YOUR PROBLEM?

IS SOMETHING…

He looks over CEDRIC's shoulder toward me.
MANDARC
THE MATTER?
STRAUD
NOTHING IMMEDIATELY.

WE JUST THOUGHT YOU'D BE DONE BY NOW.

CURFEW BEING WHAT IT IS.

MANDARC grits his teeth at CEDRIC.
MANDARC
YOU COULDN'T HAVE LAID OFF MY CURFEW…

FOR ONE NIGHT?
CEDRIC
WE DID.

WE ARE.

WE'RE HERE.

CEDRIC pushes past MANDARC in a show of domination.
He waves at FRIDAY.
CEDRIC
FRIDAY ~
FRIDAY PERKINS ~ LONG TIME NO SEE.
PERKINS
CE – ?
CEDRIC
NO, NO, NO. NAME'S CEDRIC NOW.

NICE TO SEE YOU.
PERKINS
YOUR HAIR…
CEDRIC
YEP, DECIDED TO GO IN FOR A DYE-JOB.

YOU KNOW. TOTALLY NEW ME.

AFTER I GOT THIS HERE SCAR.

CEDRIC runs a finger down the length of his face.
CEDRIC
WAS THE FAULT OF ONE OF YOUR DARLING LITTLE CLASSMATES, YOU KNOW.

MANDARC has been eyeing me, begging for mercy while CEDRIC has completely usurped the table.
I walk up to the table.
STRAUD
I MUST APOLOGIZE, MAD'MOISELLE, FOR THE INTRUSION.

MY ASSOCIATE WAS TRYING TO COMMUNICATE WITH MANDARC AND WHEN HE RECEIVED NO REPLY…

HE WORRIED.

AS WE ARE WONT TO DO.

HE INSISTED THAT WE DRIVE OVER AND MAKE SURE EVERYTHING WAS OKAY.

WOULD YOU MIND IF WE JOINED YOUR TABLE?

MANDARC walks up and stands next to the booth containing PERKINS; on my right, while CEDRIC opposes him on my left.
MANDARC
I DON'T KNOW WHY YOU COULDN'T HAVE MINDED YOUR OWN BUSINESS FOR –

ONE.

NIGHT.

But PERKINS strains a smile.
PERKINS
I DON'T KNOW…

IT'S OKAY.

NO WORRIES.

IT'S NICE TO SEE YOU AGAIN, PROFESSOR.

CEDRIC sits down in the booth across from PERKINS. MANDARC reluctantly follows suit.
STRAUD
AS IT IS YOU, MISS PERKINS.

I SEE YOU'VE MADE ACQUAINTANCE WITH MY ASSISTANT, MANDARC SOO.

I take this opportunity to sit on my left; next to CEDRIC but across from MANDARC.
PERKINS
I HAVE. WE'VE BEEN HAVING A VERY NICE EVENING.

HE WAS TELLING ME EARLIER ABOUT SOME OF YOUR WORK.
STRAUD
WAS HE.

PERKINS looks as though she's just swallowed a frog.
PERKINS
WELL… YES.

YOU'RE SOMEWHAT OF A TRAVELLING MINISTER?
STRAUD
'MINSTREL' WOULD BE A MORE APPROPRIATE TITLE.

BUT YES. I'VE BEEN ABLE TO HELP THE MATRON MARSCAPONE WITH A NUMBER OF HER TROUBLES THROUGHOUT THE YEARS.

THERE ARE THINGS THAT WE CANNOT HOPE TO KNOW ON OUR OWN.

IT DOES HELP TO HAVE FRIENDS ON THE OTHER SIDE.

IT'S A SIMPLE MATHEMATICAL INEVITABILITY.
CEDRIC
HAVE YOU EVER READ 'FLATLAND'?

PERKINS does not, at first, realize the question is directed at her.
PERKINS
WHAT?
CEDRIC
'FLATLAND'. IT'S A BOOK.

(quietly) Not that the Matron would have you look at anything without moving pictures.
STRAUD
IT'S A BOOK ABOUT THE CERTITUDE THAT WHAT WE KNOW PALES AGAINST WHAT IS KNOWABLE.
CEDRIC
(quietly) It's one of the few things older than the old Crone herself.
PERKINS
I HAVEN'T READ IT, NO.
CEDRIC
WELL, YOU SHOULD SOMETIME.

EVEN A MAGIC-USER SHOULD BE WELL-VERSED IN THE LIMITATIONS OF THE PLANE WE FIND OURSELVES IN.

PERKINS tries to stifle a blush rising to her face. She doesn't like being publically spoken of with a designation. She takes a drink.
She shouldn't be embarrassed; any friend of the MARSCAPONE SCHOOL OF MAGIC would be in on the big secret – she should expect understanding. But I was getting the feeling that PERKINS spent a fair amount of time amongst the Mundane.
She was not accustomed to such familiarity.
CEDRIC
I'M JUST SURPRISED YOU DIDN'T HAVE THE MATRON'S PHONE NUMBER.

DON'T YOU ALL STICK TOGETHER?

MANDARC has a miserable, tight-lipped expression upon his face.
STRAUD
I'M SURE THAT MISS PERKINS WAS NOT EXPECTING THE MATRON TO LEAVE THE HOME.

IT IS TRUE THAT THE RETIREMENT SURPRISED US ALL.

SHE'S ALWAYS BEEN AN ENERGETIC WOMAN. EAGER TO BE UP-AND-AT'EM.

At this, I try to change the subject.
STRAUD
I WAS A FRIEND OF THE MATRON'S HUSBAND.

I'M SURE SHE MENTIONED HIM ONCE OR TWICE.

HE PASSED SOME YEARS AGO.

I KEEP TABS ON THE MATRON AND DROP IN FOR TEA NOW AND AGAIN.

BUT LET US NOT RELY ON GOSSIP ANY MORE HEAVILY THAN IS ABSOLUTELY NECESSARY.

TELL US, MISS PERKINS, HOW YOU BUSY YOUR DAYS.

She fumbles. She's lying.
PERKINS
I'M DOING FREELANCE WORK.

SOME ANALYTICAL PROJECTS FOR A LOCAL START-UP.

THEY DON'T PAY MUCH, BUT IT'S ENOUGH TO GET BY.
STRAUD
I SEE. I'M SURE YOU'RE GOOD WITH YOUR MONEY AS WELL.

I HOPE MANDARC HASN'T LET YOU SURRENDER A CENT.
MANDARC
WE WERE… GOING TO GO DUTCH.
STRAUD
NEVER.

IT IS GOOD WE SHOWED UP THEN.

IT IS UNFORTUNATE THAT YOU ARE NOT BEING PAID WELL.

She's trying to stay afloat in her fibs.
PERKINS
OH, IT'S NOT THAT, THEY'RE JUST A SMALL COMPANY.

I DON'T NEED MUCH TO GET BY.
STRAUD
IT IS ADVANTAGEOUS TO BE WHO WE ARE.

PERHAPS I CAN FIND A BIT OF WORK FOR YOU IF YOU ARE INTERESTED.

I MANAGE MY OWN SERVERS. KEEP EVERYTHING IN-HOUSE.

CEDRIC, HERE, MANAGES THE WEB INTERFACE, BUT IT'S MORE THAN ONE INDIVIDUAL CAN EASILY HANDLE.
PERKINS
TO BE PERFECTLY HONEST, I HAVEN'T DONE MUCH WITH WEBSITES.

THEY HAVE ME SCRAPING THE WEB, SURE, BUT IT'S MORE FUSSING WITH RUBY AND STRIPPING HTML TAGS FROM TEXT FILES.

IT'S NOT GLORIOUS WORK.
STRAUD
WELL, YOU SEEM PERFECTLY CAPABLE OF LEARNING.

I WILL THINK ON IT AND LET YOU KNOW.

IT WOULD BE ADVANTAGEOUS TO HAVE SOMEONE OF YOUR TALENT ON OUR SIDE.

Her expression brightens.
PERKINS
THAT WOULD BE WONDERFUL. YOU CAN'T IMAGINE HOW HELPFUL THIS WOULD BE FOR ME.
STRAUD
OH, I THINK I CAN IMAGINE. I WAS YOUNG, ONCE, TOO.

WHERE ARE YOU LIVING?
PERKINS
I'M STAYING IN ALPHABET CITY.

WITH… FRIENDS –
STRAUD
THAT JUST WON'T DO.

I HAVE SPACE IN ONE OF MY TOWNHOUSES.

IN HER EARLIER DAYS, THE MATRON MARSCAPONE WOULD RENT OUT HER SPACES TO HER OLDER STUDENTS.

I SUPPOSE SHE STOPPED THAT PRACTICE SOME TIME AGO.

BUT I THOUGHT IT GOOD, TO PROVIDE THE MENTORSHIP AND SUPPORT TO THE FLEDGLINGS.

DO YOU HAVE ANY FAMILY, MISS PERKINS?
PERKINS
JUST MY GRANDMOTHER.

BUT SHE DIED A NUMBER OF YEARS BACK.
STRAUD
I'M SORRY TO HEAR THAT.

BUT IT IS GOOD TO HAVE A PLACE TO SPEND THE HOLIDAYS.

PERHAPS YOU WILL FIND OUR COMPANY ENJOYABLE ON EVEN AN ORDINARY DAY.

I DO NOT THINK PEOPLE DO THEIR BEST WORK IN ISOLATION.
---