---
// MARSCAPONE APARTMENTS //
The morning has rolled around and the light levels in CEDRIC's apartment are rising. A distant bird tweets some song intelligible only to him.
Today is the day of the big trip.
MANDARC has been tasked with retreiving his lost pup. That means a journey. It means an impending battle with the mage and her white knight.
At the edge of CEDRIC's coffin sits the cat, TOONCES.
CEDRIC
MORNING, CATZOR. HOW'D YOU SLEEP?
The cat is bright-eyed. She meows.
FOOD?
STUPID CAT.
CEDRIC leaves the room and proceeds to feed the cat.
---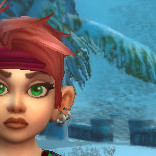 PIDGE-ADMIN//
open chat @07:02 PM

CEDRIC//
Hey AVAEL. We're headed out today.

AVAEL//
Rescuing Mandarc's critter?

CEDRIC//
Yep.

AVAEL//
Are you setting up call-forwarding? Want me to answer your phone?

CEDRIC//
Eh. Why the hell not.
close chat @07:05 AM
---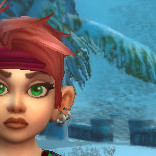 PIDGE-ADMIN//
open chat @07:08 AM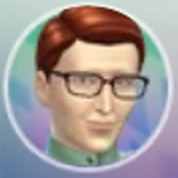 KEVIN//
Almost there.
close chat @07:09 AM
---
When KEVIN arrives at the auxiliary apartments, he enters through the front door. Of course. He has a key, after all.
CEDRIC is sitting in the front room, casually perusing a book.
KEVIN
MORNING. HOW GOES IT.
CEDRIC
WELL ENOUGH. I'VE SET UP MY FORWARDING SO I'LL KNOW ABOUT THE JOB SOON.

AVAEL//
Greetings, Conjurer.
KEVIN
AVAEL.
CEDRIC
WE SHOULD DROP THE KEYS OFF FOR THE LITTLE GUY TO G.H.
KEVIN
SOUNDS PRUDENT.
The pair leave the left complex of apartments and head over to the corner lot. The corner of Church and Ascot.
KEVIN has a set of keys, so the door is of no issue.
Outside, AGNES, his mother's friend, is cutting lilies.
AGNES
GOOD MORNING, KEVIN. HOPE ALL FINDS YOU WELL.
AGNES raises a basket of freshly cut flowers, trying to invoke his approval.
JUST GETTING SOME FOR MY NEXT ARRANGEMENT.
THE STEMS ARE STRONGEST IN THE MORNING.
I HAVE A SHOW COMING UP.
KEVIN
GOOD LUCK.
The conversation hangs a moment. But AGNES can't stand the silence and breaks in with a quickly penned reply.
AGNES
KEVIN, I JUST WANT TO SAY THAT I'M SO GLAD THAT YOU'RE DOING WELL.
YOUR HEALTH SEEMS TO HAVE RETURNED.
AND YOUR HAIR LOOKS WONDERFUL.
KEVIN
THANK YOU, AGNES. MONEY WAS NO OBJECT FOR MOTHER. I HAVE HER TO THANK.
AGNES
SHE IS SUCH A WONDERFUL WOMAN.
KEVIN
SHE IS.
The two men take the opportunity to allow AGNES to resume her cutting of the lilies. They step inside the stone door and it finally closes.
Once inside, KEVIN feels the necessity to disclose the background information.
KEVIN
MOM TOLD HER I HAD CANCER.
CEDRIC
SHE…. WHAT?!
KEVIN
… IT WAS EASIER THAN THE TRUTH.
They look at each other for a moment.
CEDRIC
WELL. THAT'S SOMETHING.
Lurking behind the corner of a room is his father's acolyte, the red-haired GEORGE HENRY. He has a tendency toward over-formality, as a point of disarming fun.
GEORGE HENRY
CONJURER. DAYWALKER.
GEORGE HENRY is very, technically, older than KEVIN, but he does not intend to wield any ground.
KEVIN
GOOD MORNING, HENRY.
GEORGE HENRY
I HEAR YOU AND THE MASTER ARE GOING ON A ROADTRIP.
EXCITED?
CEDRIC pipes up.
CEDRIC
JOB'S GOTTA GET DONE.
KEVIN
JUST BE SURE YOU'RE WATCHING THE 'NET. WE'LL BE BACK AS SOON AS WE CAN.
WHERE'S MY MOTHER?
GEORGE HENRY
IN THE BASEMENT, I BELIEVE.
The pair go downstairs, leaving G.H. in the dining room.
In the basement, they find MYRTLE MARSCAPONE at one of the tucked away computer stations. She has headphones on but she has the music on so loud that they can hear the reverberations through the housing.
She is so absorbed in her focus that she doesn't notice their approach. KEVIN places his hand gently on her shoulder.
She jumps.
MYRTLE
KEVIN. MY GOD. YOU SCARED ME.
KEVIN
SORRY ABOUT THAT.
She places her hand over her heart in an attempt to calm the rush of adrenaline.
MYRTLE
YOU GET AROUND SO EASILY THESE DAYS.
KEVIN says nothing.
I WISH I COULD SAY THE SAME FOR MYSELF.

VINCENT//
I hate this self-pitying habit she's developed.
KEVIN
WE'RE TAKING THE VAN.
MYRTLE pauses a moment, absorbing the information.
MYRTLE
DO YOU NEED MONEY FOR GAS? THING EATS GAS FOR BREAKFAST.
KEVIN
I'LL JUST USE MY CARD, BUT THANKS, MA.
He turns toward CEDRIC and lifts a set of keys from his pocket.
CAN YOU GIVE THESE TO G.H.?
CEDRIC
SURE THING.
CEDRIC leaves the mother and son and goes upstairs.
A silence, an awkwardness, fills the room.
MYRTLE
YOUR FATHER WAS A TERRIBLE DRIVER.

VINCENT//
Oh here she goes.
MYRTLE
HE GOT IN A TERRIBLE – HE'D GET TERRIBLE ROAD RAGE BEHIND THE WHEEL. ONLY GOT WORSE ON THE FREEWAY.
KEVIN sorts over the words.
KEVIN
WELL THE ROADS WERE A BIT DIFFERENT WHEN HE LEARNED TO DRIVE.
MYRTLE
ISN'T THAT THE TRUTH.

VINCENT//
I wasn't that bad.
MYRTLE
I'VE GOT TO LOOK THROUGH THE HOUSE TODAY. I'VE REALLY NO IDEA WHERE TO START. NO IDEA WHAT'S MISSING.
HOW COULD ANYONE HAVE STOLEN FROM ME? I'VE GOT MORE ALARMS THAN –
KEVIN
MAYBE IT'S FROM WITHIN.
MYRTLE
ONE OF MY STUDENTS?
KEVIN shrugs.
WELL THAT CERTAINLY WOULD BE DISAPPOINTING.
KEVIN
I'M SURE IT WILL COME TO YOU.
MYRTLE
I HATE LOOKING THROUGH MY FILES.
IT BRINGS BACK SO MANY SAD MEMORIES.
KEVIN's mother has been tending toward depression more and more these days.
KEVIN
THERE ARE GOOD ONES TOO.
But MYRTLE says nothing. As if giving up, she concedes defeat.
MYRTLE
WELL I'M SURE YOU'LL WANT TO BE GETTING ON THE ROAD.
She's silent a moment, then quickly speaks.
CAN I GET YOU SOME BREAKFAST?
KEVIN
… YEAH, MA.
I'D LIKE THAT.
KEVIN has already eaten this morning but he is loathe to refuse his mother's offering.
They go upstairs. KEVIN lets his mother go first.
On the ground floor, CEDRIC is in the kitchen, looking out a window.
MYRTLE
I COULD MAKE YOU A GRILL CHEEZE.

VINCENT//
Oh here she goes.
KEVIN takes a moment.
KEVIN
I… CAN'T REALLY EAT THAT STUFF ANYMORE.
…
IT'S SO GREASY. DOESN'T… SIT WELL WITH MY SYSTEM.
MYRTLE
OH…
I'M SORRY TO HEAR THAT.
…
I… DIDN'T KNOW THAT.
KEVIN
IT'S NOT SINCE FOREVER. JUST LATELY.
I'M GETTING OLDER.
MYRTLE
OH, DON'T SAY THAT.
A torrent of rain starts to fall outside.

VINCENT//
Well that's unfortunate.
MYRTLE
WHAT CAN I GET YOU THEN?
There is a hanging in the conversation.
KEVIN
DO YOU HAVE ANY OF THOSE PROTEIN SHAKES?

VINCENT//
She wants to cook for you.
KEVIN
I'M JUST… NOT VERY HUNGRY.
MYRTLE
JUST THE CHOCOLATE.
KEVIN
FINE WITH ME.
MYRTLE opens the fridge and retreives a metallic can. She pops the tab and hands it to him.

VINCENT//
She didn't shake it.
Goddamn it all.
KEVIN
THANKS, MA.
CEDRIC
IT'S REALLY COMING DOWN OUT THERE. THAT WAS FAST.
MYRTLE changes her tone, quickly, addressing a different man of the house.
MYRTLE
(yelling) G.H.! DO YOU NEED ANY TEA?!
And then, as if to speak silently and out of his earshot,
HE USES IT AS A MOUTHWASH.
GEORGE HENRY walks into the kitchen. CEDRIC turns around to face him.
GEORGE HENRY
NO TEA TODAY. IT WAS ONE OF THOSE NIGHTS.
The kitchen is quiet.
CEDRIC addresses KEVIN.
CEDRIC
WHEN YOU'RE FINISHED WE GOTTA GET ON THE ROAD.
MYRTLE
HAVE A SAFE TRIP, BOYS.
~ ~ ~
The rain is still active when KEVIN, CEDRIC arrive at the STRAUD MANSION.
Sitting on the covered stoop is VLADISLAUS STRAUD.
There are no chairs; he sits on the floor, his feet on the stairs.
His front door is cracked open. Just slightly.
STRAUD
GREETINGS.
KEVIN
SALUTATIONS.
CEDRIC
YOU REALLY COMING WITH?
STRAUD
IT SEEMS.
KEVIN walks up the stairs, steering clear of STRAUD's sitting place. He walks over to allow him berth.
CEDRIC walks over to the left side of the house.

VINCENT//
Checking on the death flowers?
They're not in season yet.
KEVIN pushes open the heavy door and yells into the foyer.
KEVIN
(yelling) MANDARC? YOU READY?
In a short pause appears the young vampire, MANDARC. He runs, even in the house. He had been in the sitting room.
MANDARC
MY APOLOGIES. I WAS TAKING THE OPPORTUNITY TO DUST THE FIREPLACES.
I DON'T WANT ROXANNE TO LIFT A FINGER WHILE SHE'S HERE.
KEVIN
SOUNDS GOOD. YOU GOT ANY BAGS?
MANDARC
WELL. TO TELL YOU THE TRUTH I'M UNDECIDED.
WHAT DO YOU THINK. SHOULD I BRING SOME OF THE FAST FOOD?
KEVIN
HAVE YOU ASKED STRAUD?
MANDARC
NO, NOT YET.
KEVIN
WELL, WE'RE NOT CROSSING ANY BORDERS BUT THERE'S ALWAYS THE CHANCE WE'LL GET SEARCHED.
MANDARC
THAT'S WHAT I'M AFRAID OF.
KEVIN
I'D SAY GO WITHOUT IT.
…
MANDARC
FOUR DAYS, HUH?
…
SHIT! I FORGOT. WE SHOULD BRING SOME DOG FOOD.
KEVIN
WE CAN.
OR WE CAN JUST NAB WHATEVER THEY HAVE LEFT-OVER. THEY WON'T BE NEEDING IT.
LIGHTEN THEIR LOAD.
BESIDES. YOU DON'T KNOW WHAT THEY'VE BEEN FEEDING HIM THESE DAYS. DOG'S GONNA BE STRESSED OUT ENOUGH. WE DON'T WANT TO CHANGE HIS FOOD UP ON HIM AS WELL.
MANDARC
MAKES SENSE MAKES SENSE.
I LIKE THE WAY YOU THINK.
KEVIN
YOU GOT ANY OF HIS OLD TOYS OR A BED OR SOMETHING?
MANDARC
OH… UH. ALL THAT STUFF IS AT THE OLD HOUSE.
KEVIN
AH. WELL IT'S FINE.
PROBABLY SMELLS MORE OF DUST THAN JOY.
SO YOU READY TO GO?
MANDARC
I SUPPOSE SO.
The pair shuffle out. When they step outside, STRAUD stands up and descends the steps. CEDRIC has rejoined the group.
KEVIN, CEDRIC ride in the front of the van. MANDARC takes the center and STRAUD climbs into the back bench. The car starts with a rumble and soon the STRAUD MANSION is shinking out of vision.
KEVIN
SO CALEB'S BACK AT THEIR DAD'S HOUSE, HUH.
MANDARC
YEAH HE IS. HAVEN'T SEEN LILITH AROUND. I THINK THE TWO ARE STILL FIGHTING.
CEDRIC
QUARQ'S A GOOD GUY. I WISH HE'D JUST GET OVER HIMSELF.
STRAUD
HIS FATHER WAS THE SAME WAY. ALWAYS BROODING.

VINCENT//
I still can't believe Straud came.
He hates cars.
KEVIN
(thinking) I'm surprised, too.

VINCENT//
What route you taking?
KEVIN
(thinking) I'm just following the signs.

VINCENT//
Ooh, daring. I can dig it.
MANDARC
SO WHEN'D YOU GET THIS OLD CLUNKER, ANYWAY?
KEVIN
WELL. IT WAS ONE OF DAD'S LAST ACQUISITIONS.
TO BE HONEST, SHE'S IN PRETTY ROUGH SHAPE BUT I THINK WE SHOULDN'T HAVE ANY PROBLEMS.
MANDARC
NICE.
KEVIN
SHE'S WELL-INSULATED. REINFORCED.
MANDARC
NICE.
KEVIN
YEAH, DAD KNEW HIS WAY AROUND A CAR. CAN'T SAY I KNOW MUCH ABOUT THE INNER WORKINGS BUT I'LL GET AROUND TO IT ONE OF THESE DAYS.
MANDARC
YEAH. I OUGHTA LEARN TO DRIVE.
KEVIN
IT'S NOT TOO HARD, JUST TAKES A LITTLE PRACTICE. I COULD ALWAYS TAKE YOU OUT SOMETIME.
MANDARC
OH MAN. I'D BE SO NERVOUS.
CEDRIC
WE'LL SIGN YOU UP FOR DRIVING SCHOOL.
MANDARC makes an emission that's somewhere inbetween a tut and a scoff.
KEVIN
ISN'T THAT WHAT YOU DID?
After a pause, he speaks.
CEDRIC
YEAH. IT IS.
~ ~ ~
The ride continues in near-silence for a while. They decide on an oldies station but the signal is beginning to fade the further they get from the city.
The van has curtains over each of the passenger windows. MANDARC periodically stares out of his. STRAUD has his covered.
KEVIN
JUST F.Y.I. – IF WE CAN DO IT, I WASN'T GOING TO STOP UNTIL STRIXHAVEN.
MANDARC
CAN'T YOU POP A POTION OR SOMETHING?
KEVIN
EH. MAKES ME A LITTLE JITTERY.
MANDARC
FRIDAY USED TO POP THAT SHIT LIKE CANDY.
CEDRIC
THAT'S BEEN WORKING REAL WELL FOR HER.
KEVIN
YEAH. I DRIVE BEST WITH ACTUAL REST.
MANDARC
WHERE'S THIS PLACE WE'RE GOING? STRIXHAVEN?
KEVIN
IT'S A SAFE PLACE. BUT WE'RE STILL A WAYS OUT.
CEDRIC
COLLEGE TOWN.
MANDARC
AND THEY… UH….
STRAUD
I KNOW A FRIEND WHO MIGHT BE THERE.

VINCENT//
I hope he's in town.
~ ~ ~
The drive continues quiet, uneventful. But everyone soon becomes aware of the increasing frequency with which MANDARC is shifting, uncomfortable, in his seat.
MANDARC
GUYS.
I'M TRYIN' BUT… I THINK I GOTTA TAKE A PISS.
CEDRIC
SERIOUSLY? IT'S ONLY BEEN TWO HOURS.
MANDARC
I AM AWARE; I'M JUST… ANXIOUS.
CEDRIC
CAN'T YOU HOLD IT?
MANDARC says nothing.
MANDARC
I'M JUST NOT USED TO BEING IN THE CAR THIS LONG.
KEVIN tries to calm the growing heat.
KEVIN
WE STILL HAVE A WAY TO GO. I CAN STOP AT THE NEXT AVAILABLE… –
CEDRIC
DIDN'T YOU BRING ANY JUICE BOXES?
MANDARC
I… UH…
KEVIN
I ADVISED AGAINST IT. JUST IN CASE WE GOT STOPPED.
CEDRIC
I COULDA TALKED US OUT OF A PROBLEM.
KEVIN
I JUST THOUGHT IT BEST TO NOT TAKE ANY RISKS.
CEDRIC
YEAH, WELL, HERE WE GO.
STRAUD
STOP AT A GROCERY STORE. NOT THIS TOWN. THE NEXT ONE.
~ ~ ~
The group leave the highway at a subsequent junction. The town is modest, but quiet. Cars hustle about on their business.
MANDARC
UGH. THE SUN HAS COME OUT.
CEDRIC
COULDA STAYED IN THE CAR, BUT NO…
STRAUD is immune to the impending bickering.
STRAUD
DO NOT PIERCE THE SKIN. LEAVE NO TRACE. DO AS I'VE TAUGHT YOU.
MANDARC
WILL DO.
Outside the store are wooden-walled displays of colorful fruits and vegetables. The automated door whirrs open to allow entrance to the party of four. Inside, metal shopping carts rattle and clash against each other. Some recent billboard's pop tune plays over the loudspeaker.
STRAUD pulls his collar tight against his neck.
KEVIN lifts a shopping basket from its stack.
KEVIN
SUPPLIES. FOR THE ROAD.
YOU GUYS WANT ANYTHING?
CEDRIC
I'LL GRAB SOME CHEWING GUM.
They approach the beverage aisle. Fortunately for them, there is a man of middle-age restocking drinks into the chilled recess.
MANDARC, clothed in his fur-lined jacket, approaches the man.
MANDARC
EXCUSE ME, SIR. WHERE IS YOUR BATHROOM?
The man is reserved.
MAN
SORRY. IT'S ONLY FOR EMPLOYEES.
The group look each other quizzically. They make quite the strange group. So much for incognito.
Suddenly, STRAUD speaks up.
STRAUD
MY SON SUFFERS FROM…
IRRITABLE BOWEL SYNDROME.
IT'S… AN INHERITED TRAIT.
MANDARC smiles awkwardly.
The man groans in irritation but relents. He points toward the rear of the store.
MAN
BEHIND THE BUTCHER. FOLLOW STRAIGHT BACK, IT'S ON THE LEFT.
STRAUD
THANK YOU. THANK YOU.
MAN
YEAH YEAH.
The man resumes restocking the single-serve cartons. MANDARC, STRAUD leave, headed for the back of the store.
KEVIN walks toward the front.
KEVIN
I WASN'T JOKING; I ACTUALLY AM GOING TO BUY SOMETHING.
~ ~ ~
In a few minutes, CEDRIC, KEVIN meander back toward the butcher counter. The red seems to glow; it's hard to put it out of mind.
CEDRIC
SO. THE MISSUS ACTUALLY TOLD AGNES YOU HAD CANCER.
KEVIN
SHE JUST TOLD HER. IT WASN'T THE FIRST TIME SHE'S USED THAT PARTICULAR EXCUSE.
CEDRIC
IT'S JUST…
KEVIN
IT'S NOT A BIG DEAL. BETTER TO STAY UNDER THE RADAR.
CEDRIC
IT'S INSULTING. IS THAT WHAT SHE REALLY THINKS?
KEVIN
I DOUBT IT. IT JUST MAKES PEOPLE STOP TALKING.
CEDRIC
I DON'T LIKE IT.
KEVIN
NO.
…
MY FATHER PROBABLY WOULDN'T HAVE EITHER.
CEDRIC
YEAH.
KEVIN
SHE'S BEEN SUCH A HEADACHE LATELY.
CEDRIC
YOU'RE TELLING ME. YOU DON'T LIVE NEXT TO HER.
SHE THINKS WE'RE LIVING IN ONE GIANT EPISODE OF THE SOPRANOS.
KEVIN
HAHA. SHE DOES, DOESN'T SHE.
Emerging from the back hallway, pushing a curtain of clear plastic flaps aside comes STRAUD, MANDARC.
STRAUD
'MY SON'… HAS RELIEVED HIMSELF.
ARE WE JUST ABOUT DONE WITH THIS EXCURSION?
'DETOUR'?
MANDARC looks over the display of meats.
KEVIN
YEAH. I JUST HAVE TO CHECK OUT.
STRAUD
LET'S GO, THEN. I'VE HAD JUST ABOUT ALL I CAN TAKE OF THIS–
CEDRIC
PODUNK TOWN?
STRAUD
INDEED.
~ ~ ~
At the car, KEVIN stops, fingering a pack of cigarettes in his pocket.
KEVIN
(thinking) No pickpockets.
(thinking) They're still there.

VINCENT//
You deserve it.
KEVIN
(thinking) Deserve what?

VINCENT//
... Drivin' deez jokers...
KEVIN sighs.
KEVIN
GUYS, I JUST WANT TO STOP FOR A SMOKE BEFORE WE GET ON THE ROAD AGAIN.
WE'LL DRIVE SOMEWHERE ELSE.
TO BE TERRIBLY HONEST, I DON'T WANT TO HANG AROUND IN THIS PARKING LOT TOO LONG. I'M JUST DONE WITH THIS PLACE.
MANDARC
CAN'T YOU JUST SMOKE IN THE CAR?
KEVIN
I DON'T.
CEDRIC
DO WE NEED TO PICK UP?
KEVIN
NAH, I BROUGHT ENOUGH.
MANDARC
FINE WITH ME.
STRAUD
KEVIN. RADIO'S YOURS. YOUR PICK.
KEVIN hestitates, put on the spot.

VINCENT//
Strawberry Fields.
Y'ain't gotta listen to the whole thing.
Just the intro's nice.
KEVIN pauses.
STRAUD
THE FIRST THING THAT COMES TO MIND.
MANDARC
I CAN LOAD UP MY PHONE.
STRAUD
ONCE UPON A TIME, MANDARC, SUCH A THING AS RECORDS EXISTED. AND WE ONLY HAD A HANDFUL. AND WE'D PLAY THE PETROLEUM OVER AND OVER AGAIN UNTIL THEY WERE JUST BARELY INTELLIGIBLE STATIC.
DO YOU UNDERSTAND?
KEVIN
STRAWBERRY FIELDS FOREVER.
---