---
// OLD GALANTOME ESTATE //

CASSANDRA GOTH has suffered an exhausting year. Last summer, her mother died of a mysterious illness that struck her quickly and completely. Her husband left the family parentless just a month later, leaving a pained message to his son that he could no longer continue on. Her younger brother left the city to move in with a family friend of their father's.
Sometimes the whole thing seems incomprehensible in its scope. Just a year ago, her parents were alive.
Today she is at home with a cold.
She's watching videos on her phone when it buzzes with a phone number she hasn't seen in quite some time.
The preview is bold and alights the spirit of defiance.


---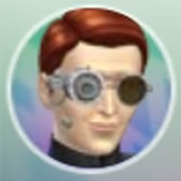 KEVIN//
I think you should quit.
---

The last time she'd talked to her co-worker, she had mentioned her worry that the receptionist had stopped showing up to work.


---
CASSANDRA
WE WEREN'T SUPER CLOSE… BUT I DON'T KNOW. I FEEL LIKE HE WOULD HAVE TOLD ME IF HE WERE GONNA QUIT.
KEVIN
SIMEON AND I WEREN'T FRIENDS.

BUT I WILL LOOK INTO IT.
CASSANDRA
I DON'T THINK HE WOULDA QUIT. I DON'T KNOW. SEEMS OUT OF CHARACTER.

MAYBE HE'S JUST SICK?

IF YOU COULD JUST SEND ME HIS ADDRESS?
---

CASSANDRA closes the video player and opens up her text messaging client.


---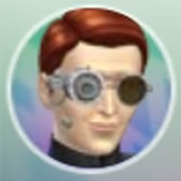 KEVIN//
I've been looking into Simeon.
He didn't just stop showing up.
He didn't get fired.
He's dead.
---

The words make her heart sink.


---

CASSANDRA//
He's dead?
---

CASSANDRA//
... But why?
How?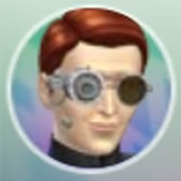 KEVIN//
There are cruel people in the world who think little of our suffering.
Simeon...
Simeon was able to work feats of magic.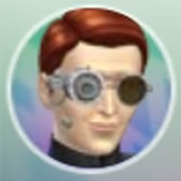 KEVIN//
I believe they saw him unessential to the new world they're trying to create.
And they eliminated him.

CASSANDRA//
Simeon...
Was like Lucia?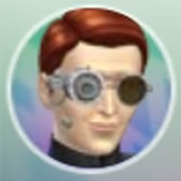 KEVIN//
Like Lucia.
Like your mother.
---

CASSANDRA is silent. She stares at the words, acutely aware of the empty house. She has been resistant to believing any of what she's seen could be true. Resistant to believe what she once thought she'd dreamt as a child – that her mother was … a witch.
It proves her childish claim correct. But it also means her mother was something special. And special in a way that she herself was not.


---

CASSANDRA//
Did you ever...?
What could my mother do?
---

Just this past November, when the young 'princess' had invaded her home, CASSANDRA had been witness to KEVIN's elderly mother MYRTLE conjure a prison of ice, immobilizing the woman. It was something she couldn't explain, and she'd been trying desperately to put it out of mind.


---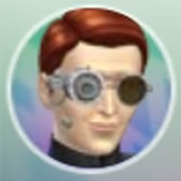 KEVIN//
I don't know.
But the trait was enough that she tried to hide it.
---
CASSANDRA
(thinking) Why me? Why would she hide this from me?
---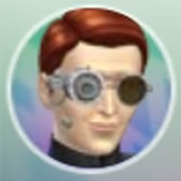 KEVIN//
My mother was acquainted with your grandmother.
If you want, I could tell her contact you. If you want to know more.
---

Just the thought of the old hag sends a chill down her spine.
She wipes her runny nose.


---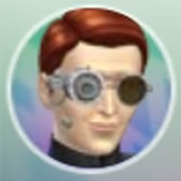 KEVIN//
The sensitivity to leylines is commonly passed from mother to daughter.
That isn't to say there aren't exceptions.
---

Despite plain-text, the conversation seems to hang, awkwardly, with words unsaid.


---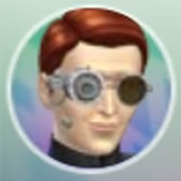 KEVIN//
I don't know why you aren't able to work magic. Maybe it's as simple as a lack of training. There is always the possibility.
But regardless of whether you are able to work the mystery, you still carry your family's history within you. And that's why I believe FutureSim is no longer safe for you.

CASSANDRA//
But I've worked my whole life for this.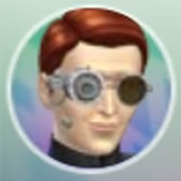 KEVIN//
Is it worth losing your life over?
An hour and a half commute and your name mentioned at the bottom of someone else's bullshit report?
---

The words sting.


---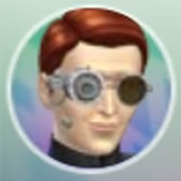 KEVIN//
Surely there is something else you can busy your time with.

CASSANDRA//
I waited so long for this job.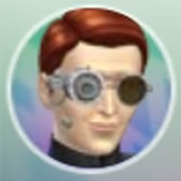 KEVIN//
And to be honest, it was probably your bloodline that earned you the spot.
They're taking data on us all.
Fingerprints, hair, the drug tests...

CASSANDRA//
Who?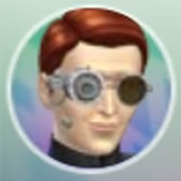 KEVIN//
FutureSim is just one cog in a machine we're just beginning to understand.
They're nothing.
But their patron is someone -- something -- far larger.
We can't trust anyone.
---

The timestamp flashes as CASSANDRA pauses to scroll again through the conversation.


---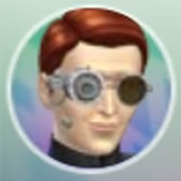 KEVIN//
I can't make you do anything, Cassandra.
But I have to tell you I don't want you going to that place anymore.

CASSANDRA//
What about you?
---

CASSANDRA stares at the words she's sent, waiting longer than she wished for a response.


---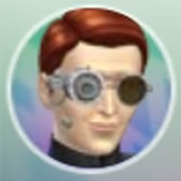 KEVIN//
They hollowed me out a long time ago. They took all the information on me that they could.
But the technology wasn't there yet.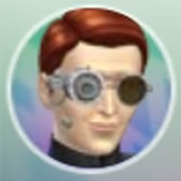 KEVIN//
I could try to bring you into my lab -- but --
I can't protect you everywhere.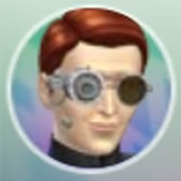 KEVIN//
You're safer than you think in that old creaking house.
Your grandmother protects you even now.
Stay.
Heal.
---

Soon, the messages stop populating. CASSANDRA is thankful, yearning for silence.
She yearns to sleep, to wake up in a world she thought she knew.
All she had wanted to hear was the news that SIMEON, too, was simply ill.


---

CASSANDRA//
Hey Alex, how're you?

ALEXANDER//
Hey sis, i'm OK.
You?
---
CASSANDRA
(thinking) Oh, geez. Alex. Where to begin.
---

CASSANDRA//
One of my coworkers died.
---

CASSANDRA has not relayed the story of LUCIA and the invasion to her brother.


---

ALEXANDER//
Aw. I'm sorry.

CASSANDRA//
I wish Mom and Dad were still around.

ALEXANDER//
Me too.

CASSANDRA//
How's school going?

ALEXANDER//
it's all right. People here are friendly.
they like to go out. In big groups. It's kinda nice.

CASSANDRA//
So you've already made some friends?

ALEXANDER//
I wouldn't say that.
I'm still the new kid.

CASSANDRA//
Well, things will get better.

ALEXANDER//
Yeah. There...
I just don't really have anyone to eat lunch with.

CASSANDRA//
You eat lunch by yourself?

ALEXANDER//
My history teacher lets me eat lunch in his room.

CASSANDRA//
Aw, Alex. You're never gonna make friends that way.

ALEXANDER//
Everyone has already made friends. If I could find an empty seat, sure.

CASSANDRA//
The cafeteria is full?

ALEXANDER//
Full enough.

CASSANDRA//
Oh Alex.

ALEXANDER//
Listen. I don't need your lecturing.

CASSANDRA//
I just want to hear that you're doing well.

ALEXANDER//
I am doing well.
I just like to eat my lunch in peace.
Besides, my history teacher is a nice guy.

CASSANDRA//
Forget your history teacher, I'd like to get to know Sebastian.

ALEXANDER//
I'm sure you're welcome anytime.

CASSANDRA//
I still had no idea Dad knew him.

ALEXANDER//
I think there's a lot about Mom and Dad that we didn't know.
---