CEDRIC 030: Always Welcome
---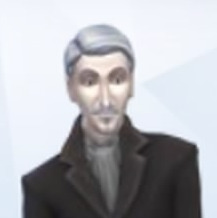 STRAUD//
Cedric.
We have a situation.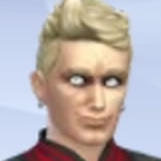 CEDRIC//
I'm listening.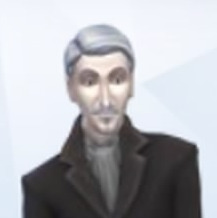 STRAUD//
I went to make my weekly delivery to the twins and they had let in a member of her fan club.
A one Dexter Zhou.
Claimed he used to attend her book readings in the seventies.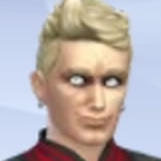 CEDRIC//
Some old dude?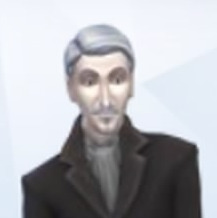 STRAUD//
Not old anymore.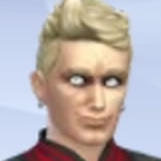 CEDRIC//
Fuck.
He belongs to her?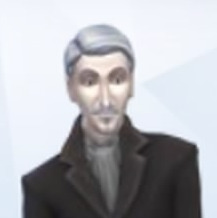 STRAUD//
I don't think so. But I don't know.
If that were the case, I would think she'd have been more involved in his upbringing.
On the contrary, the man was clueless. Uninformed.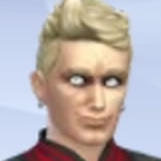 CEDRIC//
Svetlana could have misplaced him. He could have run away.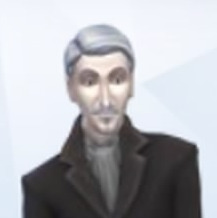 STRAUD//
Perhaps. But I need you to find out more.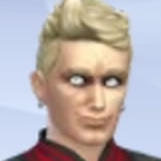 CEDRIC//
Oh Jesus. You're not thinking of bringing him into the fold, are you?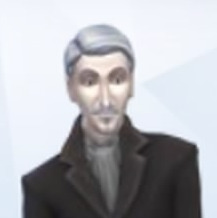 STRAUD//
He's recently purchased a home in Queens.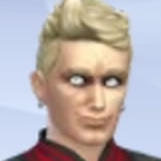 CEDRIC//
So? So what?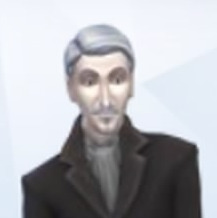 STRAUD//
That's our territory.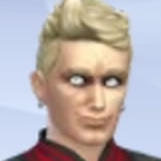 CEDRIC//
We can force him out.
I'm tired of you taking in every indigent you lay eyes on.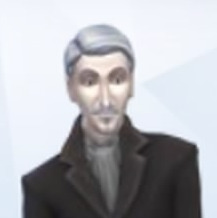 STRAUD//
I'll try to do better, to keep you satisfied.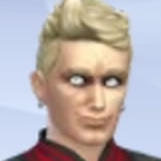 CEDRIC//
It's not a joke, old man.
There's only so much we can do. Only so much food to go around before they start getting uppity.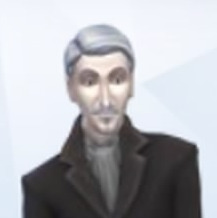 STRAUD//
You haven't the faith in me to put down an uprising?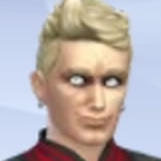 CEDRIC//
Numbers overwhelm.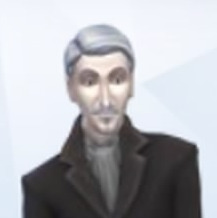 STRAUD//
That's assuming they assemble.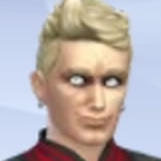 CEDRIC//
I thought we were trying to stay under the radar. Start gathering too many in one place...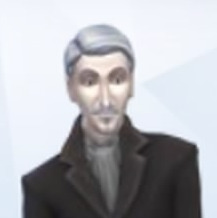 STRAUD//
They're there whether they're part of our social circle or not. At this point it behooves us to keep watch over them.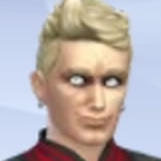 CEDRIC//
I'm already 'keeping watch' over a disgraced deity in my basement, thanks.
What do you propose we do with her?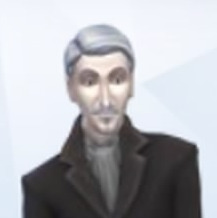 STRAUD//
Roxanne is still recovering?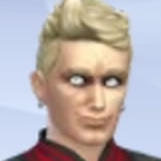 CEDRIC//
Her body is still fighting the poison. Or whatever it is.
But she's getting better.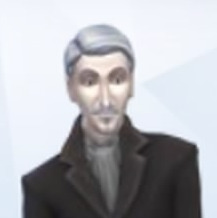 STRAUD//
I will talk to her regarding the prisoner.
But for now I need you to see after the Zhou family.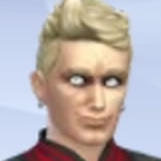 CEDRIC//
'Family'?
Fucking fantastic.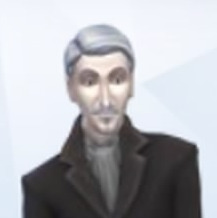 STRAUD//
I believe all four of them, Zhou and his three daughters, are sickly.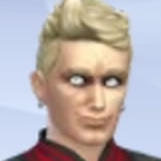 CEDRIC//
...
Not for you, old man.
For her.
---
// MARSCAPONE APARTMENTS //

CEDRIC is in a foul mood after his chat with VLADISLAUS STRAUD.
He yells up the stairs toward the plinking sound of the piano.
CEDRIC
AVAEL!

it's more a warning than anything; he ascends the stairwell to find the bionic vampress busying herself with practicing a new piece. She's playing the same sequence of notes repetitively, trying to master the proper motion of her hands. Or, rather, what remains of her hands.
CEDRIC leans against the instrument just enough to feel the vibration of the hammers upon the strings.
AVAEL's voicebox has been augmented and the sound is clear, if not possessing the musicality it once did.
AVAEL
YES, SIR?
CEDRIC
THE OLD MAN WANTS TO TAKE ANOTHER INTO THE FOLD.

FOUR. FOUR! A FUCKING FAMILY OF FOUR.

WHO THE HELL DOES HE THINK WE ARE?
AVAEL
THE PROFESSOR IS GETTING SENTIMENTAL IN HIS OLD AGE, IT SEEMS, SIR.
CEDRIC
THIS IS GETTING UNTENABLE.

AT THIS RATE THE REVEAL IS GOING TO HAPPEN WITH US IN THE SPOTLIGHT.

I DON'T WANT TO STARVE IN SOLITARY.

…TAKING A BUNCH OF IDIOTS UNDER OUR FLAG…

AVAEL fingers over the keys without playing. She rarely feigned at eye contact while speaking.
AVAEL
I AGREE WITH YOU, SIR; THE GANG IS GETTING RATHER LARGE.
CEDRIC
IF WE COULD BE SURE OF EVERYONE'S LOYALTY, SURE, WE'D BE GLAD TO HAVE SUCH A CLUB WHEN THE DAX ARRIVE.
AVAEL
"WHEN", SIR?

HAVE YOU HAD ANOTHER PREMONITION?
CEDRIC
NOT CONCERNING THE DAX, NOT LATELY.

JUST THE SCENE I SAW LAST MONTH.

BUT I CAN'T SHAKE IT FROM MY FEARS.

COMBINED WITH WHAT KEVIN SAW…
AVAEL
IT IS GOOD HE WAS ABLE TO COMPLETE A SCRYING.
CEDRIC
HE SAID IT WASN'T A SCRYING, EXACTLY.

HE REACHED OUT TO HIS GODS.

'GOD'? I DON'T REALLY KNOW.

BUT THAT MAKES IT DIFFERENT.
AVAEL
I HAVE TOLD THE MASTER THAT I BELIEVE IT IS ONE OF THE DOCTOR'S FOLLOWERS WHO WOULD HAVE PERPETRATED SUCH A CRIME.
CEDRIC
IT SEEMS UNLIKE THEM TO KILL.
AVAEL
IF SHE WAS UNABLE TO BE CONVERTED TO THEIR CAUSE, PERHAPS THEY SAW NO WAY OUT.

THEY KNEW HER FAMILY WOULD NOT BE IN THE POSITION TO RETALIATE.

…

WHERE ARE YOU GOING, SIR?
CEDRIC
STRAUD WANTS ME TO PAY A HOUSE VISIT TO OUR LITTLE FAMILY.

THEY RECENTLY RELOCATED HERE, OR SO THEY CLAIM.

PROBABLY HEARD WE WERE GIVING OUT FOOD STAMPS.
AVAEL
PEACE BE WITH YOU, SIR.
CEDRIC
AND ALSO WITH YOU.
---

It's a brisk night. Though CEDRIC fears neither sun nor cold, he tends to operate at night.
"When in Rome..."

The address that STRAUD has given him is listed as 'Flushing'. But Flushing is a big place. The post office has claimed as Flushing many smaller neighborhoods that would be otherwise named.
He takes the bus headed east. It's a comfortable place, the bus. It is without the claustrophobia endemic to underground travel methods. Escape could be had at any miniscule crack in the door frames. He could typically put aside his anxiety and travel well enough in the subway, but on occasion, worry crept in at the edges of his consciousness, threatening to choke him in the fear of being buried alive.
He was not going to suffer solitary.
The bus ride ends and he's arrived in Bayside. He descends the bus and prepares to walk the rest of the way.
The neighborhood is downright suburban, with stand-alone houses and quiet streets. Only seldom is a house lit up; nearly all the local denizens have fled to the realm of Dream.
He could easily find sustenance, but his ill temper keeps him from any hope of enjoying what he'd find. It seemed more a chore than anything, nevermind the particular risk present in each and every catch.
Each degree of complexity, each new vampire that looked to them for leadership, was yet another joint that needed lubricating. Each feeding, every baring of the fangs a gear not perfectly machined and in danger of jamming. Every second yet another moment where everything could fall apart.
[ KNOCK KNOCK KNOCK. ]

The address marks a spacious house in the old style. The front door opens to a porch brightened by windows. The screens have been pulled closed. A chess set and padded chairs can be seen from the door.
Soon, a man with greying hair answers the door. He is thin with somewhat ruddy skin and dressed unseasonably in a t-shirt and shorts.
DEXTER
WELCOME…

CAN I HELP YOU?
CEDRIC
OUR FRIEND SENT ME.

I'M A FRIEND OF SVETLANA'S.
DEXTER
[mouthing] OH.

PLEASE, COME IN.

CEDRIC notices his t-shirt is speckled with paint.
The inside of the house is sparsely decorated; the furniture seems to have entirely too much space between the pieces. A few boxes are open in a corner of the room. But all-together the most noticable piece in the living room is an evergreen covered in a rainbow of holiday decorations.
DEXTER
MY GIRLS ARE DOWNSTAIRS, I'M SURE.

LET ME GIVE THEM A CALL.

DEXTER walks into the kitchen and opens a door and yells down the stairway.
CEDRIC sits upon a plush couch and stares at the Christmas tree.
DEXTER
WHAT IS YOUR NAME?

CEDRIC pauses and looks him over, considering him. STRAUD was right, there was something overly friendly, naive, about him. He'd simply let him walk in. What if he'd been one of TRELAINE's? What if he'd had stake in hand ready to secure them to the roof to await the sunrise? He seemed to have no regard for the gravitas of their existence.
CEDRIC
CEDRIC.

JUST: CEDRIC.
DEXTER
CEDRIC. NICE TO MEET YOU.

I'M DEXTER ZHOU.

DEXTER certainly didn't look Zhongguoren, but who was to judge?
CEDRIC
OUR FRIEND TOLD ME THAT YOU AND YOUR DAUGHTERS ARE…

UNALIGNED.
DEXTER
IF THAT'S THE WORD FOR IT.
CEDRIC
YOU HAD NO SIRE?
DEXTER
NO.

MY DAUGHTERS AND I AWOKE IN OUR HOME CHANGED.

MY WIFE WAS DEAD.

MY GIRLS HAVEN'T AGED A DAY SINCE.

The sound of footsteps coming up from the basement interrupts their conversation.
From around the corner comes a girl of nine or ten. She wraps her hands around her father's belly in a showy display of affection.
THE GIRL
PAPA!

The two embrace.
Following soon after are two more girls, one shorter and the other teenaged. All three are blonde.
DEXTER
CEDRIC, THESE ARE MY GIRLS.

MY ELDEST, ALYSON.

She bows her head politely.
DEXTER
MY YOUNGEST, PENELOPE.

The smallest girl waves her hand genially.
THE GIRL
AND I'M SEVEN.
ALYSON
YOU'RE TEN.
SEVEN
I'M SEVEN!!
DEXTER
THAT'S ENOUGH, GIRLS.

THIS IS CEDRIC.

HE'S FRIENDS WITH MR. STRAUD AND MS. OBOROVSKY.

The girls seem to have some recognition; perhaps he had let them know of his adventure the night prior.
SEVEN
MS. OBOROVSKY SOUNDS LIKE A VERY NICE LADY.

I'M SORRY TO HEAR SHE'S DEAD.
CEDRIC
WHAT EXACTLY HAPPENED TO YOUR FAMILY, AND WHEN?
DEXTER
WELL, OUR MEMORIES ARE HAZY AT BEST, BUT WE WERE TRAVELING THROUGHOUT YEUROP; I WAS TRYING TO SELL MY PAINTINGS –
SEVEN
WE WERE ATTACKED BY FERAL VAMPIRES.

LIKE THE ONES DESCRIBED IN BRAM STOKER'S DR–
CEDRIC
[interj.] SHUT IT!

WE DON'T MENTION HIS NAME.
SEVEN
YOU DON'T?

CEDRIC buries his head in his hands.
CEDRIC
NO. WE DON'T.
ALYSON
I'M SORRY, SIR.

SOMETIMES MY SISTER DOESN'T KNOW WHEN TO…

SEVEN looks toward her elder sister, who is glowering at her.
ALYSON
SHUT.

UP.

CEDRIC waves his hand disarmingly.
CEDRIC
IT'S FINE, JUST.

DON'T MENTION THE NAME AROUND THE COUNT.

I GATHER THAT THE TWO OF THEM USED TO BE FRIENDS.

BEFORE HE MET HIS… RATHER… UNTIMELY END.

BESIDES THAT, I THINK YOU'RE THINKING OF THE INTERVIEW.

YET ANOTHER UNMENTIONABLE –
SEVEN
SO IT'S TRUE THEN?

THE BOOK?
CEDRIC
ENOUGH OF IT.
SEVEN
WE HAVEN'T HAD MUCH TO GO ON, SINCE WE… CHANGED.
CEDRIC
WELL YOU'D DO WELL TO STOP READING WHATEVER TRASH YOU'VE BEEN READING.

IT'S NOT GOING TO TEACH YOU ANYTHING WORTH KNOWING.

YOU'VE GOT BETTER THINGS TO DO.
SEVEN
ALL WE KNOW'S COME FROM BOOKS.
ALYSON
THAT'S NOT COMPLETELY TRUE.

WE HAD INSTINCT.
SEVEN
HOW OLD ARE YOU?

Her youngest sister protests.
PENELOPE
SEVEN!

SEVEN looks back at her, offended at the exclamation.
SEVEN
WHAT?
DEXTER
I'M SORRY, SIR.

MY GIRLS AND I HAVE SPENT SO MUCH TIME ALONE.

THEY'VE UNLEARNED A GREAT DEAL OF THE MANNERS I TAUGHT THEM.

SEVEN looks at her father with a look of utter betrayal.
ALYSON
SEVEN, YOU KNOW BETTER.
SEVEN
I DON'T SEE WHAT'S SO WRONG ABOUT ASKING!

IT'S NOT LIKE HE'S GOING TO DIE ANY TIME SOON!
DEXTER
SWEETIE, ADULTS DON'T JUST GO AROUND ASKING EACH OTHER HOW OLD THEY ARE.

SEVEN folds her arms and frowns, pouting.
The whole room sits in awkward silence for a while.
SEVEN
[mumbling] I don't see what –
CEDRIC
NINETY-EIGHT.

SEVEN looks toward him brightly.
CEDRIC
I WAS TURNED IN NINETY-EIGHT.

At that, she looks confused.
SEVEN
NINETY-EIGHT? AS IN NINETEEN-NINETY-EIGHT?

YOU'RE NOT NINETY-EIGHT; YOU CHANGED IN NINETY-EIGHT?

…

THAT MEANS WE'RE… OLDER THAN YOU?
ALYSON
SEVEN!!

SHUT UP!
CEDRIC
IF IT BOTHERS YOU SO MUCH –

CEDRIC gets up from the couch and steps toward the door but DEXTER steps in front of him.
DEXTER
PLEASE, SIR. PLEASE EXCUSE MY DAUGHTER.

SHE DOESN'T KNOW WHAT SHE'S TALKING ABOUT.

WE NEED YOUR HELP.
CEDRIC
WELL APPARENTLY YOU DON'T SINCE YOU ARE SO MUCH MORE SEASONED THAN I.
DEXTER
SHE TALKS. AND TALKS.

PLEASE. WE HAVEN'T HAD ANY FRIENDS SINCE THE CHANGE.

From behind his shoulder comes the youngest's small voice.
PENELOPE
YEAH, SHE'S A REAL BLABBERMOUTH.

CEDRIC halts, suddenly wincing at feelings of pity invoked by these pathetic excuses for vampires.
ALYSON
WE'LL GET HER TO SHUT UP, I SWEAR.
He turns about, wordlessly looking each one of them in their pleading eyes.
He sighs.
CEDRIC
I JUST KNOW I'M GOING TO REGRET THIS.
---