---

ZHANGWEI TANG//
Hey Kevin.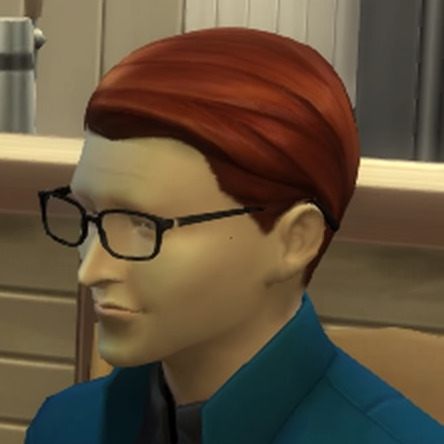 KEVIN//
Zhangwei.

ZHANGWEI TANG//
You free tonight?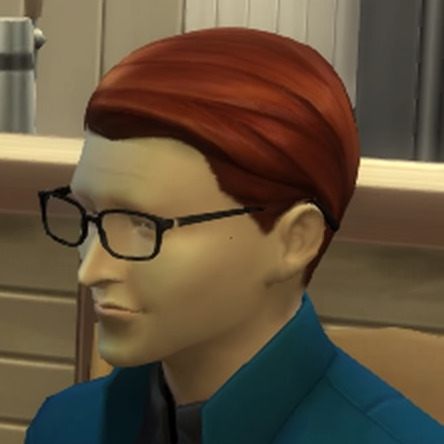 KEVIN//
Sure thing.

ZHANGWEI TANG//
You want to grab a beer tonight in the city?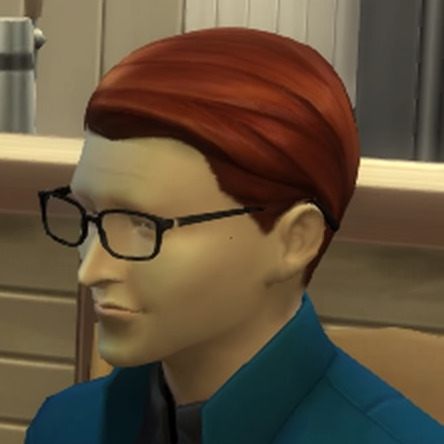 KEVIN//
Sounds good. Any place in particular?

ZHANGWEI TANG//
Meet me at 86 on the west side. Around 8PM. I know a place.
---

KEVIN keeps his car parked at the MARSCAPONE SCHOOL OF MAGIC and takes the train into the city. It was easier and safer than trying to find parking in Manhattan. Unlike outside of the city limits, not being chained to a car meant freedom.
It's no mystery why he wants to meet on the UWS. ANGELA PLEASANT and her sister live there, not too far from the nearby university where many of the labs grants were headquartered. They own a small townhome that's within walking distance to the school.
Not that it mattered much to ANGELA, at least. She spent most days going back and forth to the lab out east. She was a notorious early-riser and regardless of the commute, was one of the first ones to arrive at the lab each morning.
Thankfully KEVIN was on sabbatical.


---

VINCENT//
I assume they cohabitate from time to time.
Zhangwei may be trying to hide from his family home. Too empty.
---
KEVIN
(thinking) I don't want to think about it.
---

VINCENT//
The present age is so morally lax.
Except, of course, for every age that came before it.
---
KEVIN
(thinking) Good to know we're just as unique as we believe we are.
---

VINCENT//
Except maybe the Victorians.
They were pretty bad.
Everything wrapped up in innuendo.
---

KEVIN finally reaches his intended destination and descends the subway platform. It was a few stations south of where he would have met ANGELA for Sunday brunch.
The station is crowded and somewhat dirty, in a stagnant way that was both comforting and concerning. How long could the infrastructure remain as it had been for so long?
He climbs the stairs to street level and the lights fade into the discordant glow of storefronts and cellphone screens. Across the street, somewhat outside of the downtown stairwell, is fellow mage ZHANGWEI TANG.


---

VINCENT//
See, told you he came from uptown.
---

KEVIN tries to make his way through the crowds to cross the street.
KEVIN
(thinking) Doesn't matter. I don't love Angela. I never did.
---

VINCENT//
Bold. It is uncouth to admit such things.
---
KEVIN
(thinking) Angela and I weren't dating all that long. Not long enough for me to develop such an attachment to her.
---

VINCENT//
What about Cassandra?
---
KEVIN
(thinking) What about Cassandra?

(thinking) The reveal didn't sit so well in my heart.
---

VINCENT//
Too young for you but old enough for Larry?
---
KEVIN
(thinking) That's different.
---

VINCENT//
I'll say.
---
KEVIN
ZHANGWEI! HOW ARE YOU?
ZHANGWEI
GOOD GOOD –

WELL.

I GUESS NOT TOO GOOD, BUT GETTING ALONG.

STILL NO WORD ABOUT MY MOTHER.

I FEAR YOU'RE RIGHT –

SHE'S…

KEVIN stands in silence, permitting him space to say whatever feels right. There is no easy word for what he wants to say.
ZHANGWEI
WELL, IT SEEMS THE WORLD REALLY IS CHANGING, ISN'T IT?

THE PEACE WE ONCE KNEW EVAPORATING BEFORE OUR EYES.

I WISH I'D KNOWN BEFORE…

SO I COULD HAVE TRIED TO APPRECIATE IT MORE.

ANYWAY.

THIS PLACE IS JUST ONE STREET OVER.

They start trying to shift through the throng.
KEVIN
NEIGHBORHOOD'S BUSY. NEW YEAR'S GET-TOGETHERS, I SUPPOSE.

It's all too easy to run into someone's shoulder while walking on the cross-street.
ZHANGWEI
…

SO.

I'M MOVING.

I'M GOING TO SELL THE OLD HOUSE.
KEVIN
YOUR FAMILY'S BEEN THERE –
ZHANGWEI
FOR DECADES. I KNOW.

BUT WHAT'S THE POINT WHEN IT'S JUST ME LEFT?

I CALLED UP ONE OF THE BROKERS IN-THE-KNOW, SO ANY POSSIBLE LEYLINE WOULD BE KEPT IN HOUSE, BUT…

I JUST CAN'T LIVE THERE ANY MORE.
KEVIN
I CAN UNDERSTAND THAT.
ZHANGWEI
YOU DON'T LIVE AT YOUR MOM'S PLACE ANYMORE, RIGHT?
---

VINCENT//
You hate telling people where you do and don't sleep at night.
---
KEVIN
NO, I SPEND MOST OF THE TIME I CAN OUT EAST.
ZHANGWEI
THAT'S GOOD.

SOMEWHERE WHERE YOUR FAMILY WAS BUT ISN'T…

DRENCHED IN THEIR MEMORY.

I CAN'T EVEN… BE IN WILLIAMSBURG WITHOUT THINKING OF THEM.

LET ALONE THE HOUSE.

I'M NOT EVEN SURE I'M GOING TO CLEAN OUT THEIR BEDROOMS BEFORE I HAND OVER THE KEYS.
KEVIN
YOU MIGHT REGRET THAT DECISION.
ZHANGWEI
I MIGHT OR I MIGHT NOT.

DID YOU GO THROUGH YOUR MOTHER'S STUFF WHEN SHE PASSED?
---

VINCENT//
Should we tell him we've got her imprisoned in our mainframe?
---
KEVIN
I DIDN'T. I STILL HAVEN'T.

LEFT EVERYTHING RIGHT WHERE SHE LEFT IT.
ZHANGWEI
BUT YOU DIDN'T SELL THE PLACE.
KEVIN
MOM STILL HAS A FEW OF HER OLD STUDENTS SKULKING ABOUT.

THEY DROP BY FROM TIME TO TIME LOOKING FOR REFERENCE MATERIAL.

SHE'D TAN MY HIDE IF I EVEN THOUGHT ABOUT TRYING TO EXACT PROFIT FROM HER LEGACY.
ZHANGWEI
SHE WAS A PRETTY SERIOUS WOMAN.
KEVIN
SHE LOVED PEIYUN.
ZHANGWEI
MY MOTHER LOVED HER TOO.

THIS IS THE PLACE.

It's an upscale, or at least moderately so, restaurant. The menu is displayed in a glass case, and though KEVIN has no worry for cash…


---

VINCENT//
So much for 'getting a beer' ~
---