---

AVAEL//
GOOD AFTERNOON, EVERYONE.
I HAVE COMPOSED THE FIRST EPISODE OF MY FORAY INTO THE PAST.
YOU MAY FIND IT HERE.
AS THEY SAY, AH TO BE YOUNG AGAIN.
DID YOU HAVE ANY DREAMS LAST NIGHT, CEDRIC?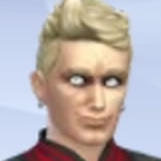 CEDRIC//
Now that you mention it, yeah. I did. But I forget.

AVAEL//
HOW UNFORTUNATE.

MANDARC//
I read it. It raises some questions.
Where was Easton House? What happened to it? Is it still --

AVAEL//
EASTON HOUSE NO LONGER EXISTS.
I BELIEVE THEY PAVED PARADISE AND PUT UP A PARKING LOT.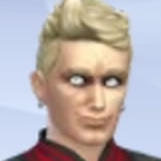 CEDRIC//
Ha.

AVAEL//
TO BE MORE SPECIFIC,
THE HOUSE WAS LOCATED IN A REMOTE AREA OF KONNETTIKUT.
I BELIEVE IT IS NOW A SUBURBAN HOUSING DEVELOPMENT
OR PERHAPS A MALL.

MANDARC//
Was... Maurice...

AVAEL//
YOU ARE CORRECT.
MAURICE WEATHERSPOON WAS AN OPERATIVE.
ALTHOUGH I DID NOT KNOW IT AT THE TIME.
MY FATHER HAD AGED, BUT MAURICE RETAINED HIS YOUTH.
IT WAS SOMETHING THAT, IN MY INNOCENCE, I NEVER THOUGHT MUCH OF.

MANDARC//
How did the Master not know that Maurice was extranatural?

AVAEL//
HE WAS HIGHLY PRACTICED IN HIDING HIS IDENTITY.
IT IS EASY TO HIDE SOMETHING WHEN YOU ARE NOT LOOKING FOR IT.
NOT EVEN THE DOCTOR KNEW HE WAS BEING WATCHED.

MANDARC//
The doctor is barbaric at the best of times...
Thinking of what medicine was capable of back then --
and NOT capable of...
sends chills down my spine.

AVAEL//
IT WAS DURING THIS TIME MY FATHER BECAME ADDICTED TO LAUDANUM.
THE DOCTOR WAS NOT THE ONLY ONE PRESCRIBING IT.
IT WAS ONE OF THE MOST COMMONLY USED MEDICINES OF THE AGE.
HE SPENT WEEKS IN BED RECOVERING BUT THE TRUTH WAS THAT HE WAS NEVER QUITE THE SAME.

MANDARC//
I'm sure you just...
never forgave him.

AVAEL//
THIS PARTICULAR CRIME OF THE DOCTOR'S IS ONE OF THE LESSER, THOUGH NOT ENTIRELY FORGOTTEN, SOURCES OF MY IRE.
IF IT HADN'T BEEN THE DOCTOR, IT WOULD HAVE BEEN SOMEONE ELSE.