---

It's been two days since the runaway AVAELLE EASTON has been returned to her home in Brooklyn. KEVIN MARSCAPONE had brought the young woman to meet AVAEL and receive a quasi-blessing for VLADISLAUS STRAUD to probe her memories. AVAEL stated that she felt she could not forbid such an operation, unwilling to accept the title of "Mother".
AVAEL expressed a desire to forget her troublesome past and asked STRAUD for his help in the future.


---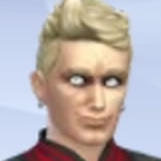 CEDRIC//
Hey, AVAEL. How're you doing today?

AVAEL//
MY EMOTIONAL SUBROUTINES ARE ...
STABLE, SIR.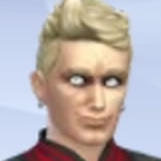 CEDRIC//
Do you want to talk about it?

AVAEL//
WOULD IT MAKE YOU FEEL BETTER, SIR?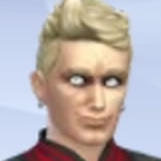 CEDRIC//
Sure.

AVAEL//
I AM ONLY PARTIALLY AWARE OF YOUR BACKGROUND KNOWLEDGE REGARDING MY FORMER ASSOCIATION WITH THE VAMPIRE TRELAINE.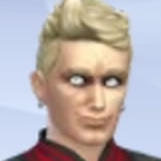 CEDRIC//
Not much. You can say whatever you feel like saying.

AVAEL//
IT WAS COURTEOUS OF THE MASTER STRAUD AND MARSCAPONE TO INVOLVE ME BUT I SUSPECT THEY HAVE NOT THOUGHT ALL THE WAY THROUGH THE ENTIRE SITUATION.
I AM NOT MY BROTHER'S KEEPER, SIR.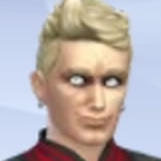 CEDRIC//
Cain and Abel: Genesis.

AVAEL//
THE YOUNG WOMAN IS NEITHER MY BROTHER NOR MY SISTER.
CERTAINLY NOT MY CHILD.
I BORE NO CHILD TO TRELAINE NOR TO ANYONE ELSE, SIR.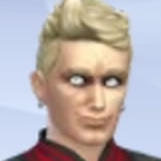 CEDRIC//
I suppose that the guys thought you might have or gain insight from her, being that--

AVAEL//
BEING THAT THERE IS NO SUCH THING AS FREE WILL.
SHE LOOKS LIKE I DID AS A YOUNG MORTAL.
SHE IS EASILY DISTRACTABLE AND PRONE TO FLIGHTS OF FANCY.
I AM SURE THAT THE DOCTOR TRELAINE ENJOYS HAVING A YOUNG WOMAN AROUND TO DISTRACT HIMSELF FROM HIS DAY-TO-DAY CONCERNS.
WHY WE DO NOT SIMPLY MURDER THE MAN IS BEYOND MY COMPUTATIONS, SIR.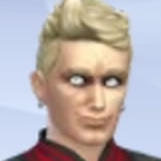 CEDRIC//
He & Vlad were friends.

AVAEL//
I AM AWARE THAT THE MASTER HAS COMMANDED MERCY.
MY PERSONAL EVALUATION REQUIRES NO ALTERATION.
SOME CRIMES ARE UNFORGIVABLE, SIR.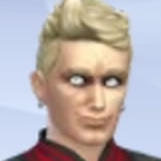 CEDRIC//
I can see your side of the argument but I'm not so sure I believe that the death penalty is ever the appropriate response to a crime.

AVAEL//
LIFE IN PRISON IS A WORSE PUNISHMENT THAN DEATH.
DEATH REPRESENTS A FREEDOM FROM THESE TORTURES.
IN ADDITION, THERE IS THE BURDEN UPON THE LIVING TO CONSIDER. A MAN IMPRISONED NECESSITATES SERVANTS TO PROVIDE HIM CARE.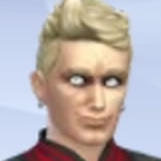 CEDRIC//
There's always the chance he'll be redeemed.

AVAEL//
AND HE WILL WALK OUT INDEBTED, SIR.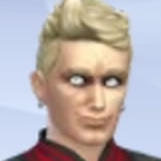 CEDRIC//
Besides which, we should care for our own.
I think we risk angering the inter-planar overseers by pushing people into their realm before they're ready to accept the migrants.

AVAEL//
INTER-PLANAR IS NOT THE WORD I WOULD HAVE CHOSEN.

AVAEL//
HAS YOUR TIME WITH THE PRINCE OF ELYSION INFLUENCED YOUR OPINION ON THIS, SIR?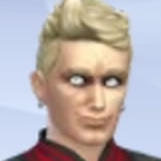 CEDRIC//
In my previous life I wasn't strongly interested in philosophy, I was too young.
But in general I embraced a survival-of-the-fittest mentality that meant I thought that staying out of trouble was just that simple.
But you never know who will be passing judgement upon you. If the King above you is just or unjust.

AVAEL//
EYE FOR AN EYE. TURN THE OTHER CHEEK.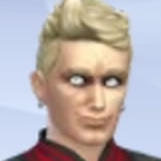 CEDRIC//
Not precisely.
We all follow our own laws. Sometimes following the rule of the king means breaking your own laws and it's up to you to decide if that's worth it.
Straud doesn't want to kill a man for standing on the other side of the fence.
He's been around the block a few times so I want to believe he's got more wisdom than I do.
Besides, are you sure it's not just that you're upset at your ex-boyfriend?

AVAEL//
SUCH NOMENCLATURE IS MODERN.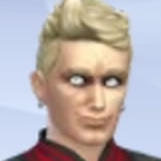 CEDRIC//
You never got married to the guy, right?

AVAEL//
I WAS NEVER MARRIED TO THE VAMPIRE TRELAINE.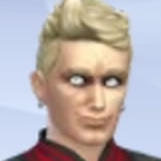 CEDRIC//
Or the non-vampire TRELAINE.

AVAEL//
HAHA, VERY FUNNY, SIR.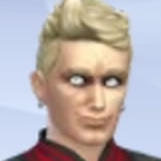 CEDRIC//
Maybe you'll tell us, sometime, about what made him so likeable.
Or maybe it's a girl thing.

AVAEL//
'A GIRL THING', SIR?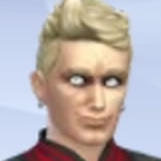 CEDRIC//
I think that one's self-explanatory.
But I meant, specifically, the attraction young women have for older men.

AVAEL//
I WAS NOT AWARE OF HIS AGE WHEN HE CAME TO TAKE ME FROM MY HOME.
I WAS NOT AWARE THAT HE WAS AN UNNATURAL BEING AT ALL, SIR.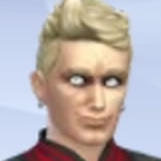 CEDRIC//
Well, of course you didn't.

AVAEL//
MY HOME-LIFE WAS DISMAL AND TIRED.
MY FATHER WAS NOT MY FATHER.
I HAD NO MOTHER.
I WAS DESPERATE FOR ADVENTURE.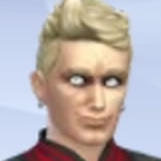 CEDRIC//
I don't fault you for that.
...I'm just teasing you, AVAEL.

AVAEL//
I APOLOGIZE FOR BEING DEFENSIVE, SIR.
MY ALLEGIANCE IS OFTEN A DIFFICULT TOPIC.
NO ONE ON EITHER SIDE TRULY TRUST A TRAITOR.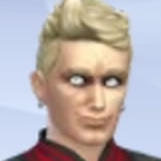 CEDRIC//
You're not a traitor; you've gone through character growth.

AVAEL//
I AM NOT SO SURE I COULD CONVINCE THE UNCONVINCED SIMPLY BY REVISITING THE PAST.
STORY-TELLING IS ACTIVE FOR THE LISTENER AS WELL. AN UNSYMPATHETIC AUDIENCE OFTEN CANNOT BE SWAYED NO MATTER THE QUALITY OF THE PROSE.
I OFTEN THINK I DO BEST BY REMAINING SILENT AND LOYAL.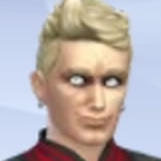 CEDRIC//
Well, think about it, OK?
Giving your brain over to Straud to mind-blank should be something you're prepared for.
I'm not so sure it's necessary.
Seems wasteful.

AVAEL//
I AM TRYING TO MOVE FORWARD, SIR.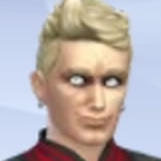 CEDRIC//
Yeah, yeah.