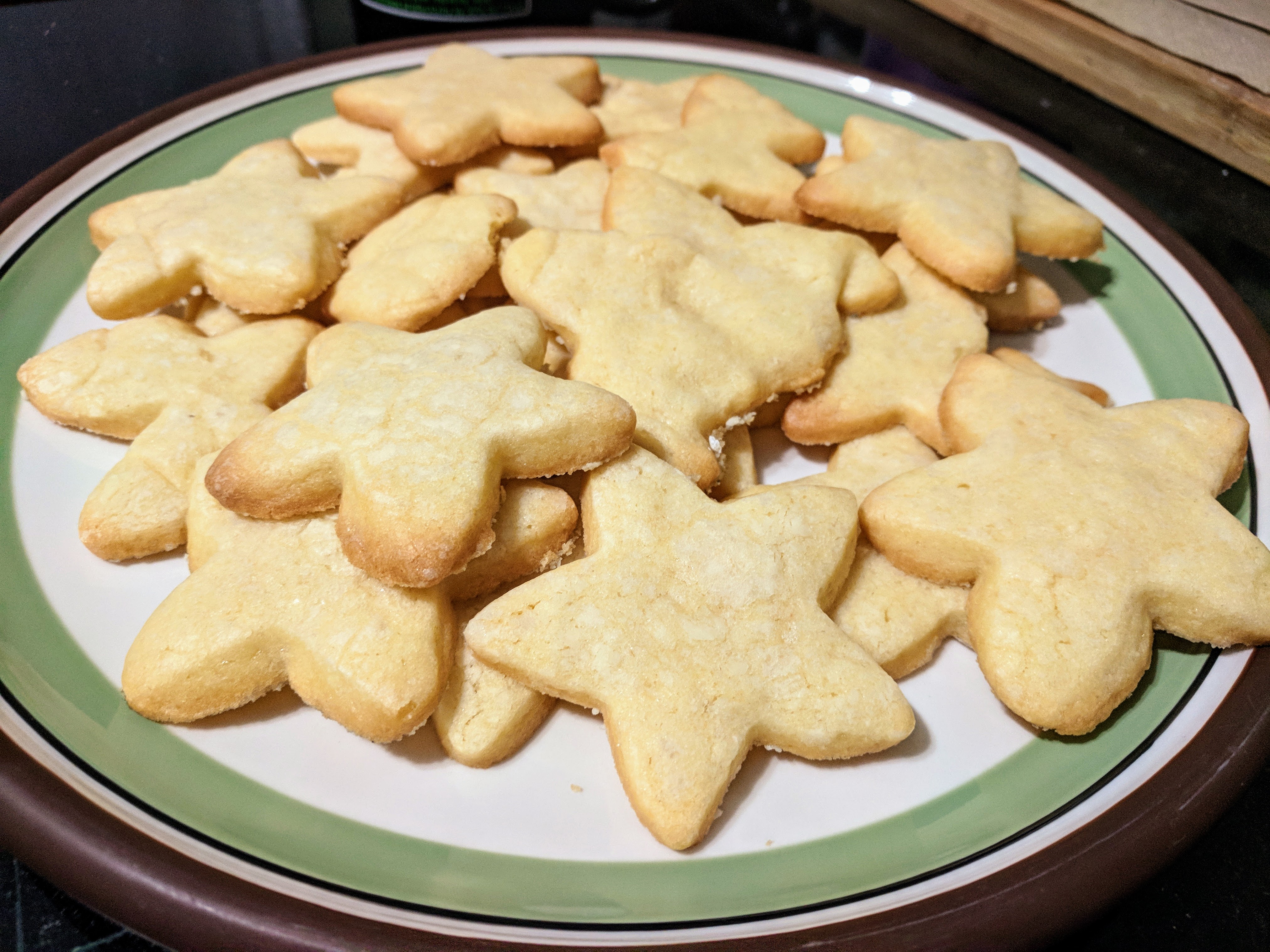 This is the perfect recipe for use with cookie cutters. The powdered sugar will melt slightly, creating almost an icing to the cookie.
sift together 3c (360g) AP flour, 1t (6g) baking powder, and 1t (6g) salt
place 2 sticks (1c) butter and 1c (200g) sugar in a mixer and beat until light in color
to the sugar, add 1 egg and 1T (15g) milk
gradually add flour with mixer at low speed
beat until mixture pulls away from side of bowl
divide in half, wrap in wax paper, refrigerate two hours
using powdered sugar as a non-sticking agent, roll out cookie dough to 1/4" thick.
cut into shapes and bake 375° for 7-9min to desired doneness
---
Comments
No comments found for this article.
Join the discussion for this article on this ticket. Comments appear on this page instantly.