// OPEN VISUAL :
VATORE MANSION INTERIOR
Stretched across her bed in her home is LILITH VATORE, a young vampire with black hair and a serious cut to her jib. Her motions suggest a young woman in her young twenties, but she frowns as she flips through her phone idly, betraying a loneliness matured.
She paces about the room; she's trying to make a decision. She finally goes for it, grabs her phone, and pens a short message addressed to a 'QUARQ'.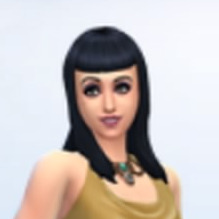 LILITH//
hey Q. can i come over?
A few minutes pass; but Lilith's pacing about the bedroom makes it feel like she's tied a rope around her neck and thrown herself in a river.

QUARQ//
well toots I really would love to see you tonight but I don't know if Straud told you...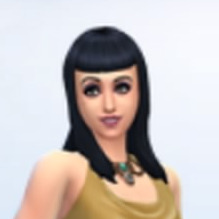 LILITH//
he doesn't tell me anything

QUARQ//
but I got a new job and I start otnight
tonight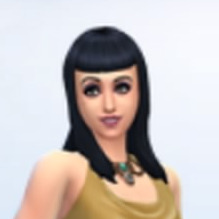 LILITH//
omg congrats!
Tomorrow, then?

QUARQ//
definitely
tomorrow
LILITH inhales and exhales a sigh of relief.
QUARQ PENTHOUSE EXTERIOR
The next day, LILITH travels to his apartment. QUARQ's apartment is the top floor of a new-build in Brooklyn. The street is relatively quiet; only a few people trickle around, at this time of night mostly on their way home.
LILITH rings the buzzer for the penthouse. She's dressed to the nines and a passerby gives her a solid looking down but if she notices, she doesn't give any indication.
QUARQ
COME ON UP.
Inside, the decorations are sparse but extremely tidy. Black tiles shine brightly and beige plaster downplays the walls. A few paintings line the wall, fresh flowers in a vase decorate a quiet corner. A doorman's station lays unattended.
The elevator goes straight up to the penthouse uninterrupted. QUARQ answers the door. He is dressed in a finely tailored suit, though he lacks a tie.
QUARQ
WELCOME, M'LADY, TO BROOKLYN.
He takes her hand and kisses it in a showy gesture.
LILITH
DON'T YOU MEAN 'BOO'-KLYN?
QUARQ laughs after standing up straight again.
QUARQ
WHAT A TERRIBLE JOKE. AND NEVER MENTION THAT NAME IN MY HOUSE AGAIN!
His tone is jovial.
AND SPEAKING OF MY HOUSE, WELCOME WELCOME.
A well-furnished kitchen greets the visitor, marble counters lend an air of sophistication to what is otherwise a simple apartment. There is ample seating; couches, a dining table, a small bar – all to enhance a feel of intimacy despite the enormous glass windows.
QUARQ allows the room to sit in silence for a few minutes while LILITH observes the space. She stands for a few moments to look down toward a small local park. There is little motion.
QUARQ
CAN I OFFER YOU A DRINK?
LILITH turns around.
SHAKEN OR STIRRED?
LILITH seems to genuinely think about the question.
LILITH
Y'KNOW? I DON'T KNOW. GIVE ME A SEC.
She looks out the window at the park.
QUARQ
I… UH… DON'T KNOW, ACTUALLY.
Y'KNOW, I'VE GOT JUST THE THING.
FROM THE OLD MAN'S PERSONAL RESERVE.
LILITH, QUARQ share a plasma pack moment.
// CHG VISUAL //
QUARQ
I CAN'T BELIEVE HE ACTUALLY DID THE SIX-WEEK, CAN YOU? GOES TO SHOW YOU THAT MONEY REALLY CAN BUY ANYTHING. (pause) NOT THAT YOU AND YOUR BROTHER ARE SO BAD OFF YOURSELF!
But LILITH seems distracted.
YOU SEEM TROUBLED TONIGHT, MY DEAR – AS MUCH AS I LOVE YOUR COMPANY I'M SENSING YOUR VISIT IS NO TRIFLE.
LILITH
HAS THE OLD CAPTAIN EVER TOLD YOU ANYTHING ABOUT MY FAMILY? MY FATHER, MY MOTHER?
QUARQ
WHY NO, MY CHILD. 'THE OLD CAPTAIN' AND I – DON'T TALK ABOUT THINGS LIKE THAT.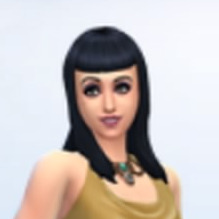 LILITH//
i've never got
under a six
can you teach me?
// CLOSE VISUAL //