STRAUD 020: Under Her Nose
---

As with most things, when asked "Why?" I simply respond, "Why Not?"
Or, at least, I did, once upon a time.
Emmitt Skinner learned today that his mother was named Cassie Skinner.
He knows because I told him.


---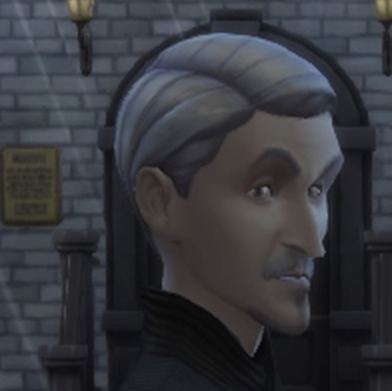 STRAUD//
Cedric, I'm going to rescue Emmitt Skinner today.
I'm going by myself.
I wanted you to know in case I don't come back.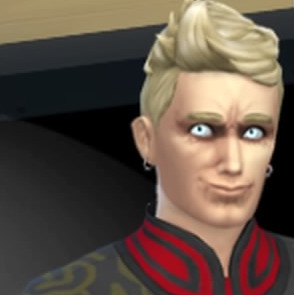 CEDRIC//
You're not seriously going all by yourself, are you?
All the way to --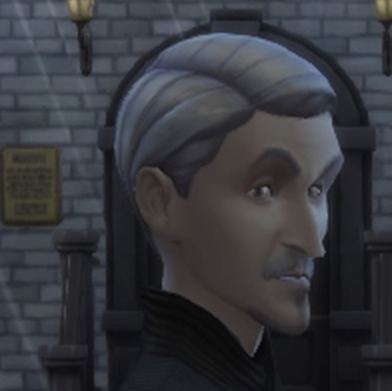 STRAUD//
Yes, I'm going all by myself.
I'm more than capable.
I just wish I could rescue all the children in that house.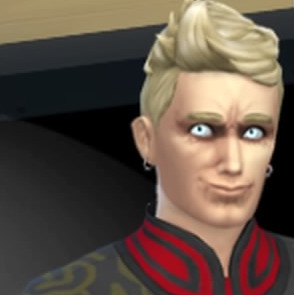 CEDRIC//
Let's not get carried away.
What if you run into Trente Gagarin?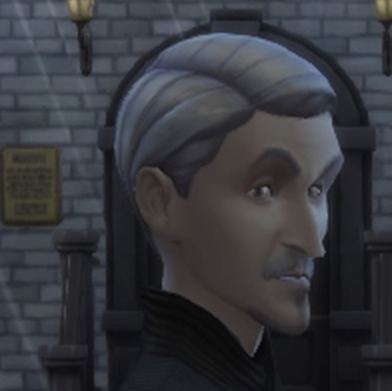 STRAUD//
I have it on good authority that she's going to be out of the house for the day.
A date with one of her many admirers, I'm sure.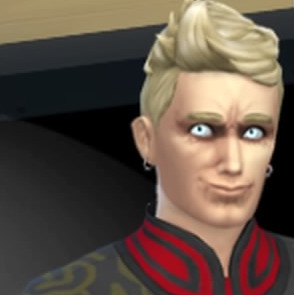 CEDRIC//
And the Moon Magus?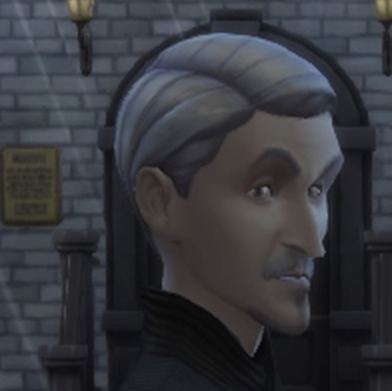 STRAUD//
She's in love with the battle-bot.
Who's in love with the kitchen stove.
This "free love" N.A.P. has them all in a tizzy.
---
// CHARM MANSION //

When I warp into Emmitt Skinner's bedroom, he's writing in a journal. It is the first thing my eyes flicker to, against my better design. In ballpoint pen, he's written the words 'WORST LOVE DAY EVER' and underlined the last word a number of times, pressing hard enough into the paper to cause indentation.
He doesn't seem to recognize my face but his exposure to magic has left him with nonchalance and a difficulty to surprise.
EMMITT
EXCUSE ME, SIR.

CAN I HELP YOU?
STRAUD
WHY ARE YOU STAYING HERE?

He doesn't know what else to say, so he parrots the question back to me.
EMMITT
W-WHY AM I STAYING HERE?

I DON'T KNOW.

BECAUSE I'M SUPPOSED TO.
STRAUD
IS ERI O'LANNA YOUR MOTHER?
EMMITT
NO.
STRAUD
IS TRENTE GAGARIN YOUR FATHER?
EMMITT
NO.
STRAUD
THEN WHY DO YOU STAY HERE?

He pauses, considering, face beginning to twitch in embarrassment.
EMMITT
I – I DON'T KNOW.

THEY FEED ME.

THEY TAKE CARE OF ME.
STRAUD
DO YOU TRUST THEM?
EMMITT
W-WHAT?

But I'm sure he's heard me.
STRAUD
DO YOU TRUST THEM?

He doesn't want to conjure the truth, but I want him to come to it on his own.
EMMITT
…NO.

He hangs his head in shame.
STRAUD
YOU'VE RECEIVED CLEARANCE TO ATTEND THE SPICE FESTIVAL TODAY, HAVE YOU NOT?

I WANT YOU TO GO.

MY ASSOCIATE WILL PICK YOU UP.

YOU WILL LEAVE THIS PLACE AND NEVER RETURN.

With that, I hand him a credit card with his name on it and warp out just the way that I came.


---