---

It has been a inward-facing autumn for the allies of VLADISLAUS STRAUD. In a foreboding mansion in JAMAICA ESTATES sits the darkly-bricked STRAUD MANSION. Inside the house are sheltered three vampires. The evening has come, welcome.
STRAUD
I NEED TO MAKE A DELIVERY TO MARSCAPONE.
MANDARC
MORE PLASMA PACKS?

There is a hint of dismissiveness in his voice but STRAUD ignores it.
STRAUD
IT'S BEEN SOME TIME SINCE HE'S REQUESTED A DROP-OFF.

I CONSIDER IT AN OFFERING OF GOOD-WILL.
MANDARC
LET ME COME WITH YOU.
STRAUD
YOU'D LIKE AVAEL TO WATCH THE HOUSE?
MANDARC
SHE'S MORE THAN CAPABLE.
STRAUD
HOW DO YOU EVER EXPECT TO RECEIVE A PROMOTION?
MANDARC
BY PROTECTING YOU WHILE YOU'RE OUT OF DOORS.
STRAUD
I NEED NOT YOUR… PROTECTIONS.

BESIDES WHICH.

A slight smile grows beneath STRAUD's moustache.
STRAUD
DON'T YOU HAVE CARTOONS TO WATCH?
MANDARC
SINCE YOU'VE GOT THE DVR, I CAN WATCH AT ANY TIME.

THAT'S THE BEAUTY OF IT.
STRAUD
SO YOU'VE FIGURED OUT HOW TO WORK IT.
MANDARC
I CAN SHOW YOU HOW, IF YOU'D LIKE.
STRAUD
… NO NEED.

THANK YOU.

KEVIN MARSCAPONE lives across the borough; to accomplish the requisite task requires the assistance of a car. MANDARC doesn't drive.
STRAUD hates driving. But he does it anyway; to teach yet another young person the rules of the road is something for which right now he doesn't have the energy.
---

It is a cool, crisp night. The worst rush of the nighttime traffic has passed and the ride from JAMAICA ESTATES to ASTORIA passes without event.
The pair pull up against the curb in front of the MARSCAPONE SCHOOL OF MAGIC.
But they hesitate to get out of the car.
Sitting on the stoop is a young woman with wavy brown hair.
MANDARC
WHO THE HELL…

But STRAUD raises his right hand to silence the man.
She looks half, or more, asleep. On her lap, wrapped in a hand gone slack, is a cellphone.
STRAUD opens his car door and steps out, approaching the fence.
He slips a key into the lock, causing the metal housing to squeak loudly, sending a jolt through the stoop girl. MANDARC is climbing out of the car.
STRAUD speaks loudly and assertively.
STRAUD
EVENING, MISS. CAN I HELP YOU?

The strange woman has bright red eyes. She's almost certainly NOT a Mundane.
PERKINS
I… UH…

I WAS WAITING ON KEVIN.

DO YOU KNOW WHEN HE'LL BE BACK?

The woman gives the pair a look-over, now eyeing the approaching MANDARC, weaving his way through the squeaking fence.
Realizing how she appears, she brushes off her outerwear and tries to regain any air of legitimacy. She slips her cellphone into her coat pocket.
PERKINS
I'M FRIDAY PERKINS.

I'M A STUDENT – FORMER STUDENT – OF MYRTLE MARSCAPONE.
STRAUD
THEN YOU'RE FORMER OF A CONSIDERABLE DEGREE.

THE MATRON HAS DISMISSED HER STUDENTS.
PERKINS
I…

I AM UNFORTUNATELY AWARE THAT THE HEADMISTRESS IS NO LONGER TAKING STUDENTS, BUT…

I – I WAS HOPING TO GET A RECOMMENDATION FOR FURTHER STUDY.

AT UNIVERSITY.

She seemed to have hoped that the claim would earn some esteem from her audience. Unfortunately it falls on deaf ears.
PERKINS
DO YOU KNOW IF THE HEADMISTRESS –

STRAUD is losing patience with the conversation. He is not in the habit of playing messenger.
STRAUD
THE MATRON MARSCAPONE IS CERTAINLY NOT COMING BACK HERE TONIGHT.

I REGRET TO INFORM YOU THAT SHE HAS RETIRED.

AS IN –

SHE TAKES RESIDENCE SOMEWHERE ELSE.
PERKINS
DO YOU KNOW WHEN KEVIN WILL BE BACK, THEN?

STRAUD raises a thin eyebrow.
STRAUD
ARE YOU… ACQUAINTED?

She tries to muster a polite demeanor, but no smile graces her face.
PERKINS
HE WOULD KNOW ME, YES.

STRAUD remains still, listening to each word.
PERKINS
YES, PERHAPS… HE –

– COULD LEAD ME TO WHERE THE HEADMISTRESS HAS RETIRED…?

MANDARC shifts about uncomfortably. STRAUD maintains a statuesque stillness. His voice just barely indicates his decreasing tolerance of the woman's prying.
STRAUD
IF YOU'D LIKE TO LEAVE A NOTE…

FRIDAY speaks with sudden brightness –
PERKINS
DO YOU HAVE A KEY?

STRAUD allows for a stiff pause in the conversation.
STRAUD
… YES.

I DO.

I WAS SENT OVER TO BRING IN THE PAPER.

WOULD YOU LIKE ME TO TAKE YOUR NOTE IN THE HOUSE?
PERKINS
MY LETTER IS DUE IN A WEEK.

I'D LIKE TO SPEAK TO MISSUS MARSCAPONE AS SOON AS POSSIBLE.

IN PERSON.

STRAUD is irritated and refuses immediate reply. MANDARC, instead, seizes the moment.
MANDARC
THAT'S HARDLY OUR PROBLEM, MISS.

PERHAPS YOU SHOULD HAVE COMPLETED YOUR APPLICATION EARLIER.

FRIDAY breaks into polite deference, unwilling to show an ounce of irritation at the interloper.
PERKINS
I…

YOU'RE RIGHT.

I SHOULD HAVE DONE MY APPLICATION SOONER.

THEY MIGHT NOT EVEN TAKE ME.
STRAUD
I'LL CALL HER FIRST THING IN THE MORNING, MISS.

IF YOU'LL LEAVE YOUR PHONE NUMBER WITH MY ASSISTANT.
PERKINS
OF COURSE, OF COURSE.

THAT WOULD BE IMMENSELY HELPFUL.

THANK YOU.
---

CEDRIC//
I was walking through a huge ship. It was a recruiting mission on behalf of the Amerrkan Navy.
I must have been in the city. I don't know. Or I wasn't thinking much about it.
But I was all ready to join up. Convinced that they were going to help me take care of everything I was worried about.
As I'm leaving, walking out, I see myself passing judgement. I must have wanted discouragement, seeing what I could have been. There I am, in my short brown cropped hair, as I appeared when I was a boy.
I crane around to get a better view, as if in doubt.
But sure enough, it's me. It's me with that stupid hair.
I don't even say anything, just look at myself, as if my presence alone speaks for itself.
KEVIN//
Because --

STRAUD//
I'm sorry to interrupt --

STRAUD//
Mandarc and I had an inconvenient run-in with one of your mother's former students in Astoria this evening.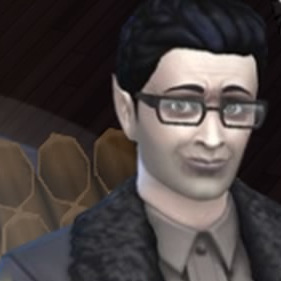 MANDARC//
She gave her name as Friday Perkins.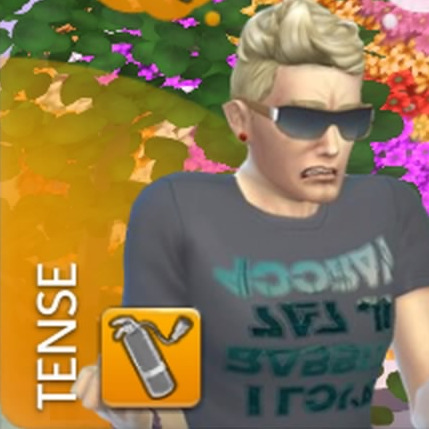 CEDRIC//
Friday Perkins?
The hell does she want.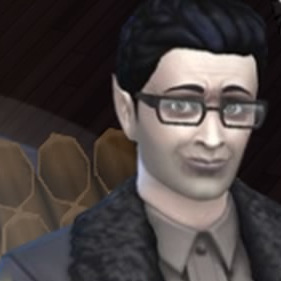 MANDARC//
She said she was looking for the Missus.
Wanted a recommendation for graduate school.

STRAUD//
She seemed unaware of the Matron's retirement.
KEVIN//
She's been out of the picture for a while.

STRAUD//
I told her I would call your mother in the morning.

STRAUD//
I had meant to bring you more packs, but it didn't happen.
My apologies.
KEVIN//
I'll take care of it.
No worries.
Thanks.
---