---
// STRAUD MANSION //
MANDARC lies awake in his coffin. His cellphone buzzes.
MANDARC
(thinking) The Master knows I'm awake.
His lockscreen is a simple gradient of color, reminiscent of tulips.


---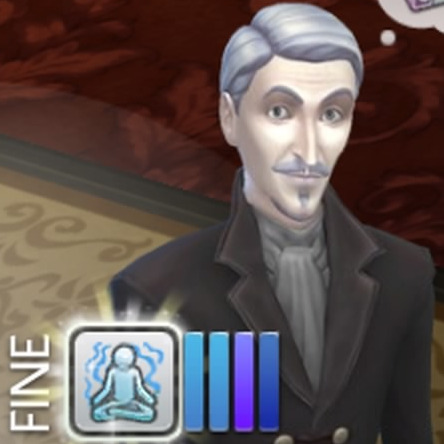 STRAUD//
upstairs, please
---

VLADISLAUS STRAUD had adapted rapidly to using the cellphone to contact his younger associates. It was more unwieldy than a pager, of course, but seemed less… impetuous. Rude. But then again, who could say how a message would be read on the other side.
MANDARC puts his cellphone on the table and walks upstairs. He'd now been living with STRAUD for some time; STRAUD had allowed him space in his basement apartment. It was private, quiet. After his flight from the clutches of Trelaine, he would never be safe again. STRAUD had taken the young man under his wing as a butler of-sorts.
When MANDARC reaches the ground floor, he looks to the right. On the other side of the room is the COUNT, surrounded by the innards of a large wooden jukebox. He looks up.
STRAUD
AH, YOU'RE HERE. WE HAVE SOME UNPLEASANT WORK TO DO.
MANDARC
OH?
STRAUD
I'M SURE YOU'RE AWARE OF THE TENDER FRIENDSHIP SHARED BETWEEN MYRTLE MARSCAPONE AND MINERVA CHARM.
MANDARC blinks several times in succession.
STRAUD
REGARDLESS: THE OLD WOMAN HAS PASSED AND WE MUST DELIVER THE NEWS.

MANDARC's eyes widen and his jaw goes slack. It is clear that he is stricken with grief.
STRAUD breaks eye contact with MANDARC and covers his face with his fingers.
STRAUD
NO. NOT MYRTLE. NOT MYRTLE. MINERVA.

MANDARC's chest relaxes.
MANDARC
(thinking) Not Ma. Not Ma.
STRAUD
HER LOSS IS STILL A GREAT ONE. SHE WAS A FRIEND. THE CHARMS WERE AN ALLY BEFORE THE OCCUPATION. IT HAS BEEN SOME YEARS SINCE WE COULD RELY ON THEIR SERVICE. FOR THAT WE CAN NEVER FORGIVE THE NSR. I HAVE NO DOUBT THAT THE CHAIRPERSON HAS NO INTENTION TO INFORM THE WOMAN'S FRIENDS OF THEIR LOSS.
MANDARC
SO IT FALLS TO US…
STRAUD
SO IT FALLS TO US TO INFORM MYRTLE THAT HER FRIEND IS PASSED ON.
---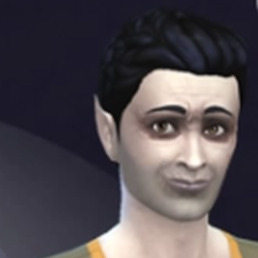 MANDARC//
Cedric, you got a few?

CEDRIC//
Yeah I do. What's up.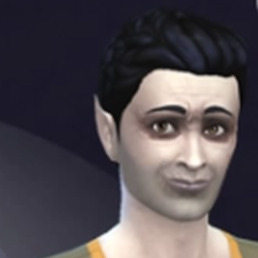 MANDARC//
I need to find the MRS

CEDRIC//
Marscapone?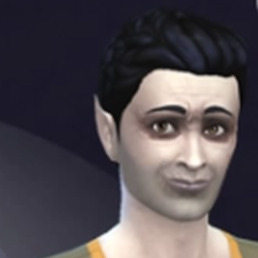 MANDARC//
Yeah.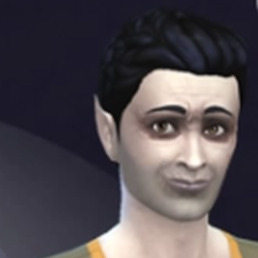 MANDARC//
Her friend died.

CEDRIC//
oh.

CEDRIC//
I'll see you in an hour.
---

Immediately after reconstituting from his shapeshift, MANDARC knocks on the door. BOB PANCAKES answers the door.
BOB PANCAKES
YOU ONE OF CEDRIC'S?

MANDARC is taken aback by the man's brash tone.
MANDARC
…FRIENDS? YES I AM.

The sound of piano lilts in the background.
BOB PANCAKES
… YOU… UH…

MANDARC gestures toward a worn couch to his right.
MANDARC
I'LL JUST HAVE A SEAT AND LET HIM KNOW I'M HERE.

MANDARC opens his fur-lined coat and removes his cellphone from a breast pocket. BOB leaves the room.


---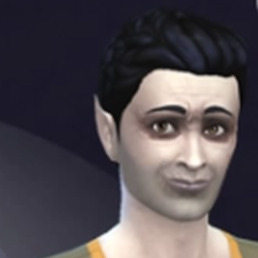 MANDARC//
upstairs
---