KEVIN 029: Personal Effects
---

CEDRIC//
Vlad? Everyone?
First dream in a long time.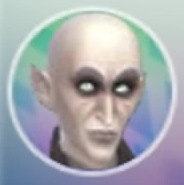 STRAUD//
That's wonderful news.
Although I feel obligated to comment --
"a long time" is simply relative

CEDRIC//
Fair enough.
It wasn't a long one, or very detailed.
But it's something.

CEDRIC//
Mandarc, you still been having nightmares?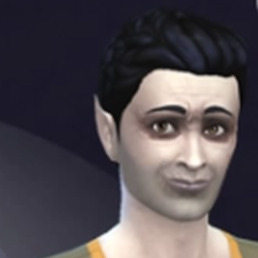 MANDARC//
What's it to you

CEDRIC//
I think the two are related.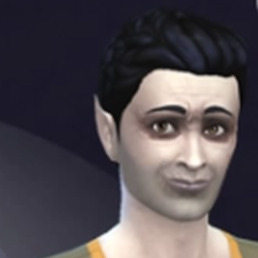 MANDARC//
...
No I haven't been having any nightmares.
...
No dreams, either.

CEDRIC//
It was early evening. I was outside. It was definitely fall, there was a sort of dim glow to the air such that you only get in fall. A long shadow through the buildings and trees. And the air smelled clean.
I was alone; I felt lonely.
I was outside at the edge of a parking lot. There might have been a sign nearby, and I felt as if people were supposed to meet me here. A kiosk of sorts, I don't know, a farmstand. something like that. I knew a lot of people were going to walk by and meet me here.
It was darkening quickly.
A haggard woman came by. Perhaps she was homeless; she seemed destitute for some reason I'm not entirely sure of. I can't remember her face, perhaps I had trouble looking her in the face, I'm not sure.

CEDRIC//
I was selling things at this kiosk below the sign. I had an elevated shallow crate, large and wide, in which were a number of objects precious to me.
I felt less than generous toward her.
She wanted a deck of cards that I had in the bin. I didn't want to give it away. It had depicted on its faces places here in NYC. The Empire State Building, stuff like that.
I resisted, or rather, tried to resist. But I knew I had no legit reason to refuse this woman what she was asking.
I felt that I must be on my best behavior; I was trying to impress the Sky God or something. To do better, to be better, than I had been being. She wanted something and it was only my own greed keeping me from giving it to her.
So I gave her the deck of cards, even if begrudgingly.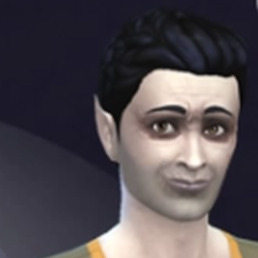 MANDARC//
What kind of cards?

CEDRIC//
Well, I think it was an ordinary set of 52. But there was something special about the cards and my attachment was more than you'd think. I seemed to want to use the cards for something.
Maybe a tarot?
I don't know.
I left soon afterward to go to an office supply store, a STAPLES or something like it.
It was dark here too.
I looked for the place playing cards would be, but the only place I found them was in a basket by the register.
How could this be it, I thought, so I looked around the store but it was cluttered and disorganized so I didn't find anything.
Oh, and I was looking for a pencil, but the store didn't seem to have those in an easily located place, either.

ROXANNE//
Was there anyone in the store?

CEDRIC//
No... I don't think so.
But something was keeping me from navigating the store very quickly or easily.

CEDRIC//
That's it.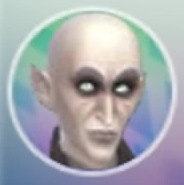 STRAUD//
It's more than you sold.

CEDRIC//
It was OK.
I'm glad to see that I overcame my greed and gave the cards to the woman.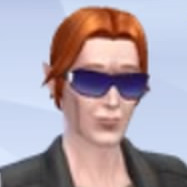 GEORGEHENRY//
And what of the cards?

CEDRIC//
Well, I think I was gonna go back to buy the ones from the first basket I saw them in.
Maybe I didn't want them, exactly, or didn't want the plain set. I did think they were going to be gone, maybe sold out.
I didn't expect to find tarot cards --
You know, maybe they were hearkening back to a set I know of...
Kev, do you know which deck I'm talking about?

KEVIN//
I think there's a few sets at my mother's house.
She used to use them in demonstrations.

KEVIN//
I'll look into it but I gotta go atm.
I got a phone call I gotta return.
Sorry all. g2g.
---

KEVIN MARSCAPONE leaves the chat and picks up his cellphone, which had been buzzing urgently while CEDRIC's messages had been pouring in.
He rarely regarded a phonecall as strictly an emergency; But this one he wanted to return in good time.
He swipes open the phone and returns the call.
TZU
HELLO?
KEVIN
TZU. IT'S ME, KEVIN. YOU RANG?
TZU
I DID. I… UH –
I JUST GOT YOUR LETTER.
I KNOW IT'S BEEN MONTHS… THE LETTER WAS COVERED IN ALL THESE NOTICES FROM THE POST OFFICE…
I THINK THEY LOST IT AND FOUND IT.
BUT I JUST GOT IT.
KEVIN… I'M SO SORRY.
KEVIN
IT'S… OKAY.
I'M SORRY THAT THE LETTER TOOK SO LONG TO REACH YOU.
I WAS GOING TO CALL BUT… EVERYONE DEALS WITH THESE THINGS IN THEIR OWN WAYS.
I HAD NO IDEA YOU JUST GOT THE NEWS.
TZU
YEAH… I'M SO SORRY.
KEVIN
I'M SORRY FOR NOT CALLING YOU SOONER.
I THOUGHT… I FIGURED YOU HAD YOUR REASONS.
I HAD NO IDEA THE LETTER WAS LOST.
FIGURES THEY'D LOSE SOMETHING IMPORTANT.
TZU
YEAH…
I… I HAVEN'T BEEN AVOIDING, JUST DIDN'T KNOW.
I –
WANT TO COME AND PAY MY RESPECTS.
SO MUCH TIME HAS PASSED.
I CAN'T BELIEVE SHE WENT THIS WAY.
DID AGNES DIE?
KEVIN
IT APPEARS THAT WAY.
TZU
YOU DON'T KNOW ANYTHING ELSE ABOUT WHAT HAPPENED?
KEVIN
UNFORTUNATELY NOT.
I WASN'T HERE WHEN IT HAPPENED.
GEORGE HENRY WAS, BUT I WASN'T.
BUT HE DIDN'T GET INVOLVED. AND I'M GLAD FOR IT.
THEY MADE A MESS OF THE SCHOOL. I STILL HAVEN'T GOT IT ALL CLEANED UP YET.
MOST OF IT, BUT NOT EVERYTHING.
YOU'RE WELCOME TO ANY OF HER BELONGINGS, IF YOU'RE INTERESTED.
SPELLBOOKS. BAUBLES. JEWELRY.
I'M SURE SHE WOULD HAVE WANTED YOU TO HAVE YOUR PICK.
TZU
NOTHING COMES TO MIND IMMEDIATELY BUT…
I WAS THINKING OF COMING INTO TOWN.
I KNOW YOU SAID I DON'T HAVE TO. BUT.
IT JUST DOESN'T FEEL RIGHT, NOT SAYING GOODBYE TO YOUR MOM.
WHEN ARE YOU FREE?
KEVIN
WHENEVER YOU'RE ABLE TO COME, I'LL MAKE IT WORK.
DON'T WORRY ABOUT ME.
TZU
I CAN TRY TO CHANGE A FEW PATIENTS AROUND.
I DON'T KNOW EXACTLY WHEN, BUT I WILL MAKE IT OUT THERE.
I'M RUNNING MY OWN PRACTICE NOW.
KEVIN
THAT'S GREAT.
TZU
YEAH.
I'M REALLY ENJOYING IT.
AND THE CLOSEST DOCTOR IS A WAYS OUT, SO…
IT'S GOOD.
KEVIN
HOW'RE ALEXANDER AND SEBASTIAN?
TZU
THEY'RE GOOD, THEY'RE GOOD.
ALEX IS ADJUSTING TO SCHOOL AND THINGS ON THAT FRONT ARE GETTING BETTER.
SEBASTIAN IS SEBASTIAN. DOING HIS THING.
I DON'T THINK THEY'LL BE COMING WITH ME. WE DON'T LIKE TO LEAVE THE HOUSE UNATTENDED.
KEVIN
MAKES SENSE.
TZU
IT'S NOT THAT WE DON'T TRUST ALEXANDER, HE SEEMS LIKE A GOOD KID ABOUT THAT KIND OF STUFF, BUT –
THERE'S NO ONE WE TRUST TO HOUSE-SIT.
AND THERE'S MORE TO IT THAN THAT.
KEVIN
I UNDERSTAND.
TZU
WE JUST HAD YOUR MOTHER OUT HERE LAST YEAR.
…I CAN'T BELIEVE SHE'S REALLY GONE.
KEVIN
IT'S HARD FOR ME TO BELIEVE, TOO.
TZU
WHO IS AGNES?
KEVIN
AGNES SEPAL.
SOMEONE MOTHER KNEW FROM THE WAR.
I DIDN'T THINK SHE WAS CAPABLE OF THIS KIND OF POWER.
I DIDN'T KNOW HER WELL BUT I THOUGHT SHE WAS FAR LESS CAPABLE THAN MOTHER.
I ACTUALLY THOUGHT THAT WAS PART OF THE REASON WHY SHE WAS HERE; TO LEARN.
TZU
DOES SHE HAVE ANY FAMILY?
KEVIN
I DON'T KNOW. I HAVEN'T REACHED OUT BECAUSE I DON'T KNOW WHO TO CONTACT OR WHAT THEY ALREADY KNOW ABOUT AGNES.
NO ONE'S CONTACTED ME.
NEARLY ALL HER BELONGINGS WERE SINGED.
TZU
SHE WAS STAYING IN ONE OF THE APARTMENTS?
KEVIN
"THE ROYAL SUITE".
TZU
NO!
KEVIN
YEAH.
TZU
MY –
She makes a noise of surprise and despair.
WELL. I'LL CHECK MY CALENDAR AND GET BACK TO YOU, OKAY?
SOMETIME SOON.
KEVIN
SOMETIME SOON.
IT'LL BE NICE TO SEE YOU AGAIN.
TZU
AND YOU TOO.
GOODNIGHT.
KEVIN
GOODNIGHT TO YOU, TOO.